Each season, we are graced by the privilege and happiness of a new beginning! In this new collection, we gave continuity to our handmade essence as a Portuguese brand. The women's shoes Spring-Summer 22 collection is full of exclusive details, designed and made by our team. Each model will be a new discovery!
Summer calls for Sandals

Summer is all about warmth, joy, new flavours and the ocean scent! This collection aims to bring to you the experience of all these privileges of the season. Wedge sandals will always have a special place in your shoe rack for their comfort and versatility, and for being the perfect combination for a summer look.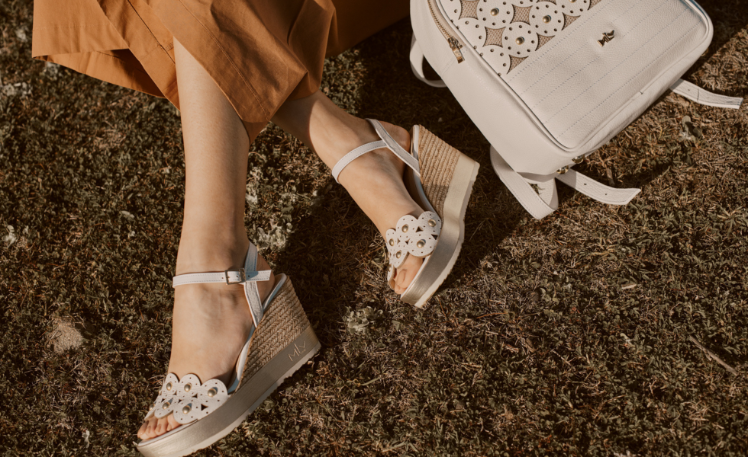 The natural stones are also present throughout the collection, bringing us the fresh breeze of a walk on the sand. These applications will embellish the silhouette of your leg and enhance your feminine beauty.

If you don't identify with the wedge sandals model, you will easily find these elements on our line of flat sandals, sneakers, and mules.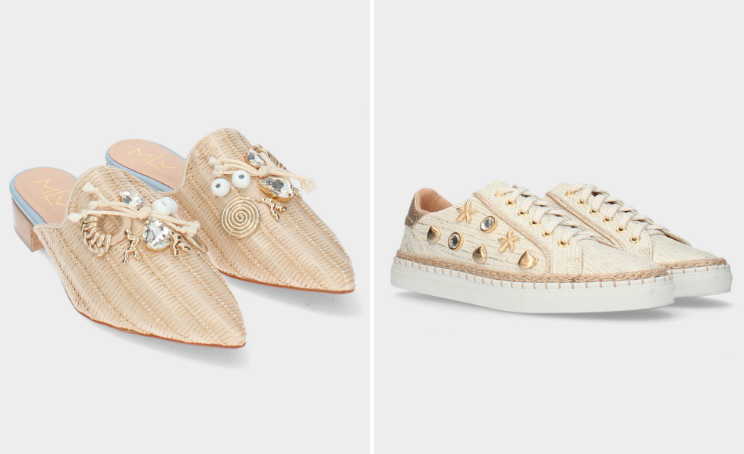 You can also find original patterns in geometric details with notes in pearls and gold and silver embellishments. The perfect match if you are looking for a special occasion or ceremonial shoes for women.
However, don't limit yourself only to ceremonies because these models, in all their elegance, are versatile and comfortable enough to adopt to a day-to-day or even professional look. Shoes are much more than mere accessories, they are the embodiment and affirmation of our essence.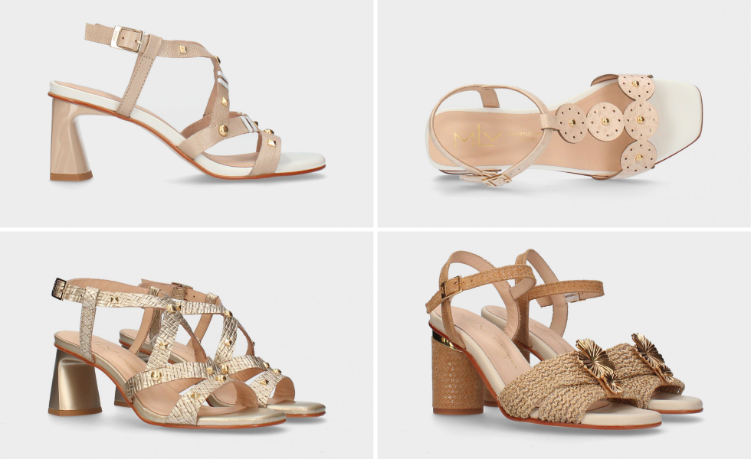 Colourful Cocktail

The characteristic aromas and flavours of summer take us back to the fruity flavours of cold drinks and ice creams, where the strawberry stands out in this new collection Spring-Summer 2022. The colour palette brings us the gradient of pistachio, orchid pink and wild berries, the blue of the clean waters of the sea and the beige of the light tones of the sand. Enjoy this original cocktail!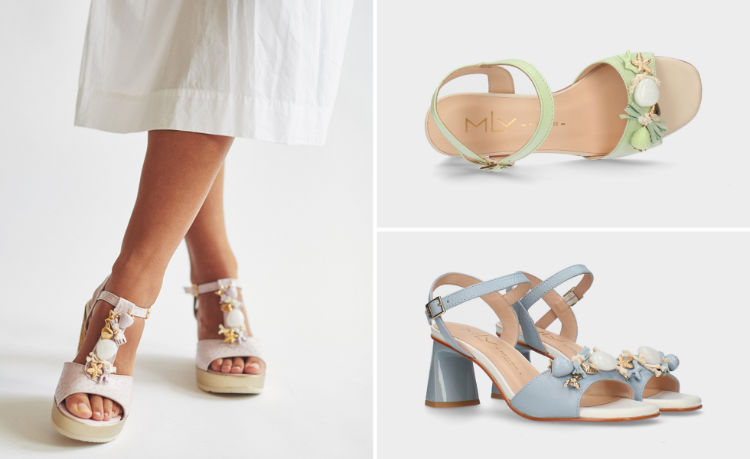 Walk comfortable and stylish this summer

The new line of sneakers for women by MLV Shoes, will surprise you! Along with the iconic Alice line, you will also find the maximum comfort in the models Angela and Adelia, and now also in the new models Aurora and Andreia. In this new sneaker collection, you will be able to dare and enjoy the irreverent trends of the season, the trend of the moment is to be bold. Walking comfortable and stylish has never been this easy!

If you are not sure which model is the best for you, check our tips here.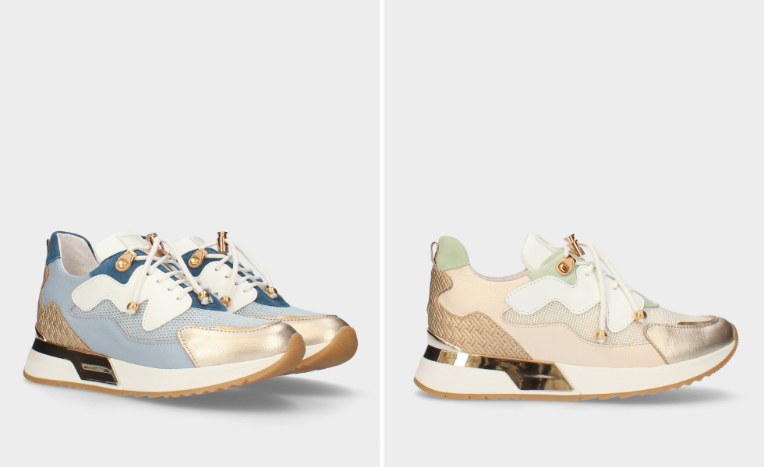 Casual-Chic look

If you are looking for an accessory to complement your casual-chic look, mules are a must-have in your shoe rack. Best tips on How to Wear Female Mule Shoes.

You'll be hooked on our line of women's shoes in this new collection Spring Summer.

The Lea56 is an elegant model perfect to wear at a ceremony or in your day-to-day life. Maximum comfort offered by the padded insole.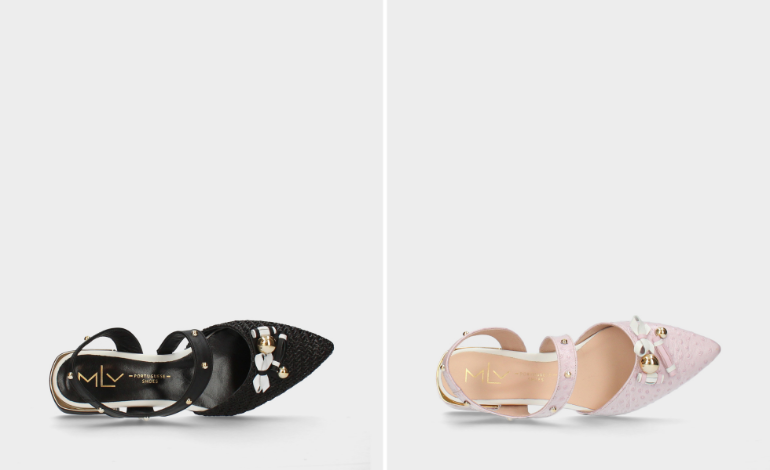 The new line of women's bags and backpacks by MLV Shoes is the perfect complement! Versatile and original, with elegance and irreverence in the right measure, in the new line of MLV bags you will find the perfect bag for any outfit.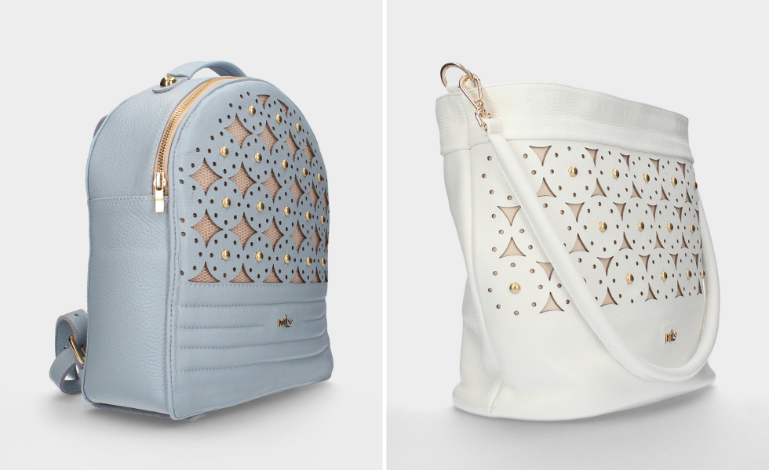 Curious to see our entire new collection Spring-Summer 2022? Hurry up! Before your favorite pieces sell out.

If you have not yet registered in our website, do so now to be automatically registered in our newsletter and receive all the news that we have prepared for you throughout this Spring-Summer 2022.
MLV Shoes - Walk With Grace