Welcome to another blog post, the first of 2021, of your favorite Portuguese brand.
As usual, we bring you tips and news on footwear fashion, so that you are always up to date with the latest trends and stay stylish every day.
As we are all aware, unfortunately the pandemic has prolonged, so it is expected a change in living standards and consumption.
Remote working has become standardized and will certainly prevail even after the end of the pandemic, for which the vaccination program will provide an extremely essential contribution.
A gradual return to "normal life" is expected, but this may still take a few months, so it is important to maintain optimism and hope that this drama is soon to end.
Comfort as a macro trend
The great search for comfortable garments, which became widespread last year, has proved to be a true global fashion statement and trend.
And of course, the entire new Spring-Summer 2021 collection was developed with incidence in wedges, medium and low heels, extra light soles and padded insoles, so that you can enjoy the most comfortable footwear in your everyday life, whether at home or anywhere else.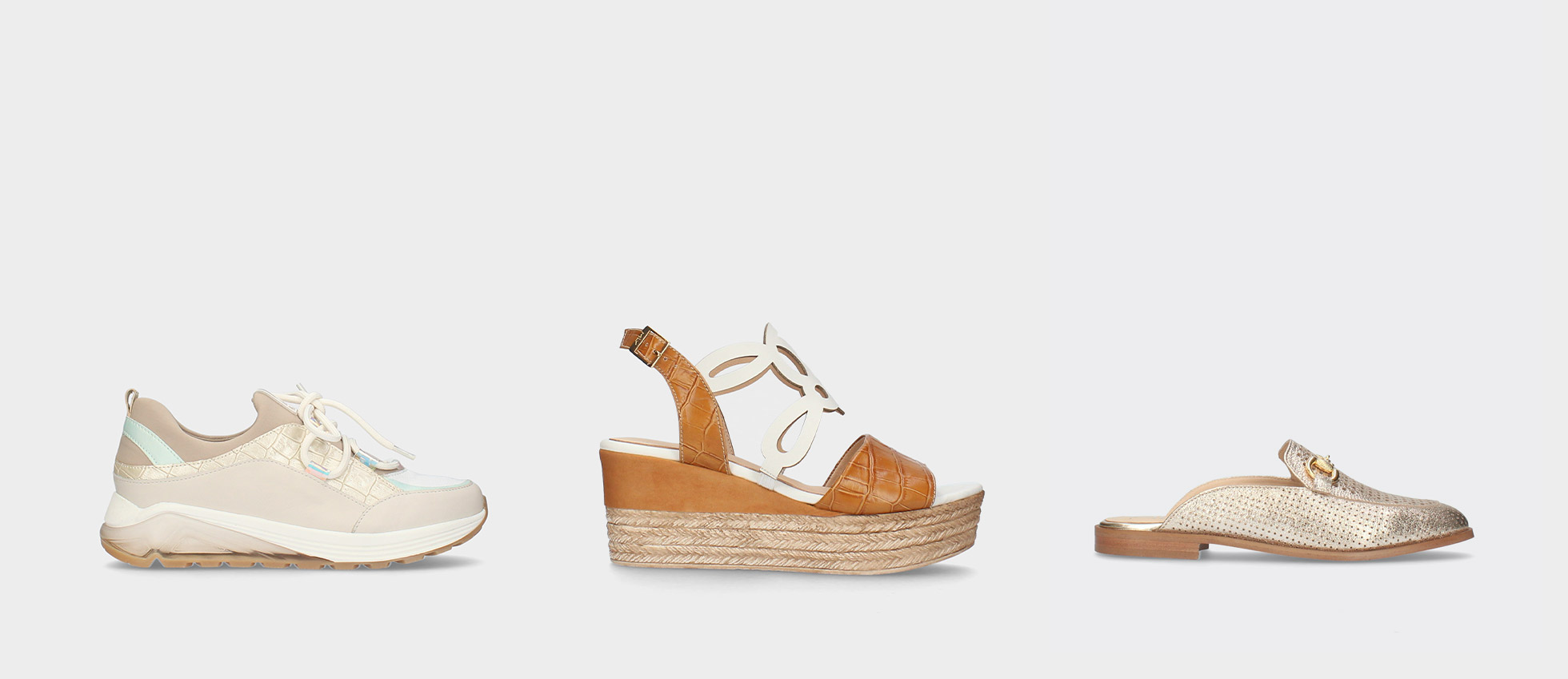 Positive vibrations
Along with comfort, the need to transmit positive vibrations is also a trend in itself. Fashion designers want to lighten the negative load and give a new mood to the year 2021.
To do this, they sought the lightness of neutral colours, mixed with vibrant colour details.
In the new Spring-Summer 2021 collection by MLV Shoes, you can easily identify this trend. The colour palette we have selected is made up of soft tones such as white and beige, combined with vibrant notes in multicolored, yellow, lavender, green and coral tones.
The strongest and most vivid colours, in contrast to the soft tones, refresh the look and transmit optimistic vibrations, don't you agree?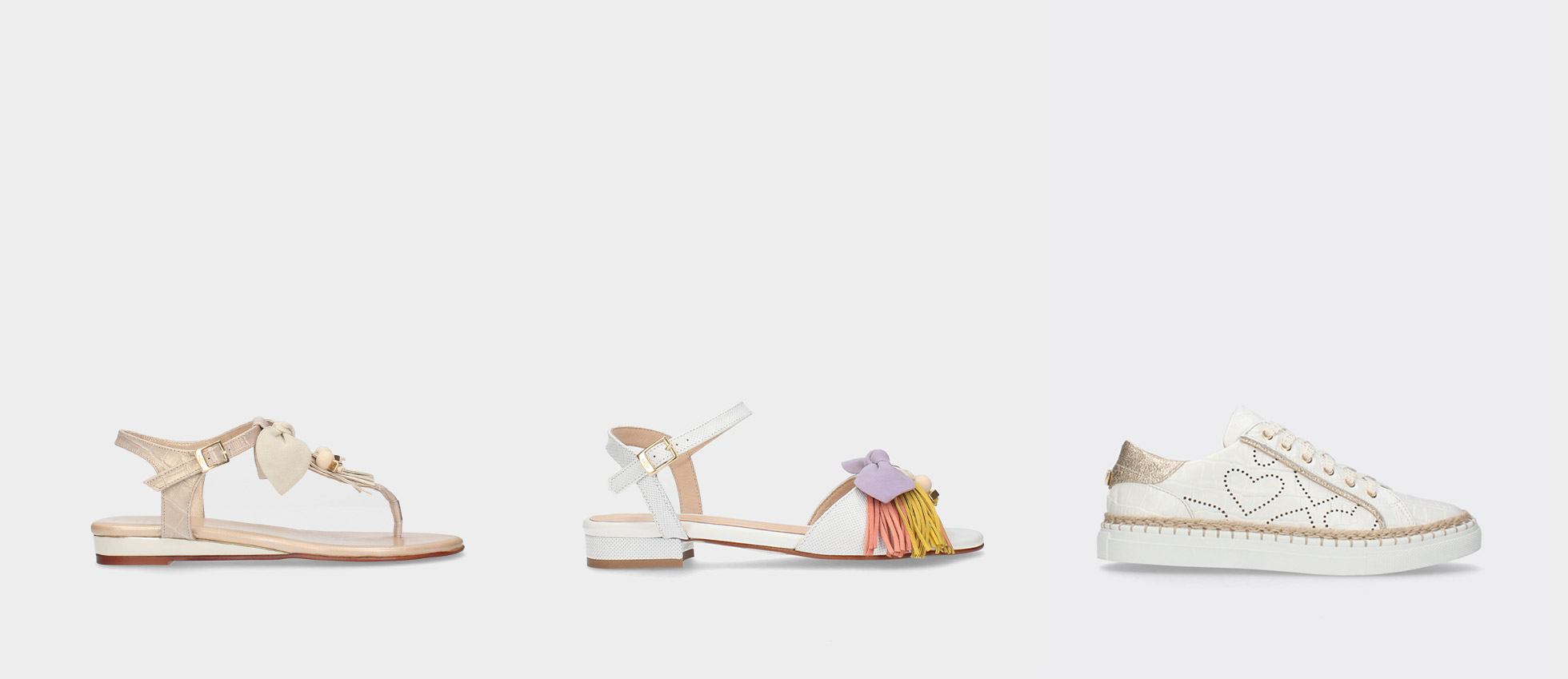 Naturalistic textures and the Handmade
The different textures also enrich the collection, such as knitting and crochet effects. This trend enhances the casual-chic style, making it elegant and special.
Its inclusion as a fashion trend is explained by the fact that knit and crochet garments are very light and comfortable and are already a macro trend.
All this leads us to another new trend for 2021: the "handmade".
More and more people are becoming aware of what is local, that is, they look more to the community where they are inserted, and the demand for handmade or less mechanized products in their production will tend to increase.
Although all the factories use machinery for the production of footwear, this process is still very artisanal. Many details require the know-how of various shoemakers and gaspers, conquered by many years of dedication and work.
It is therefore to be expected that Europeans will seek the quality and durability of what is produced within the European community, rather than seeking more economical pieces of questionable quality from other regions of the globe.
And who better in Europe to produce shoes? 😉
Originality, exclusivity, customization and handmade are the key words of the Spring-Summer 2021 collection. For you are truly special, and we want to contribute to your individual brilliance.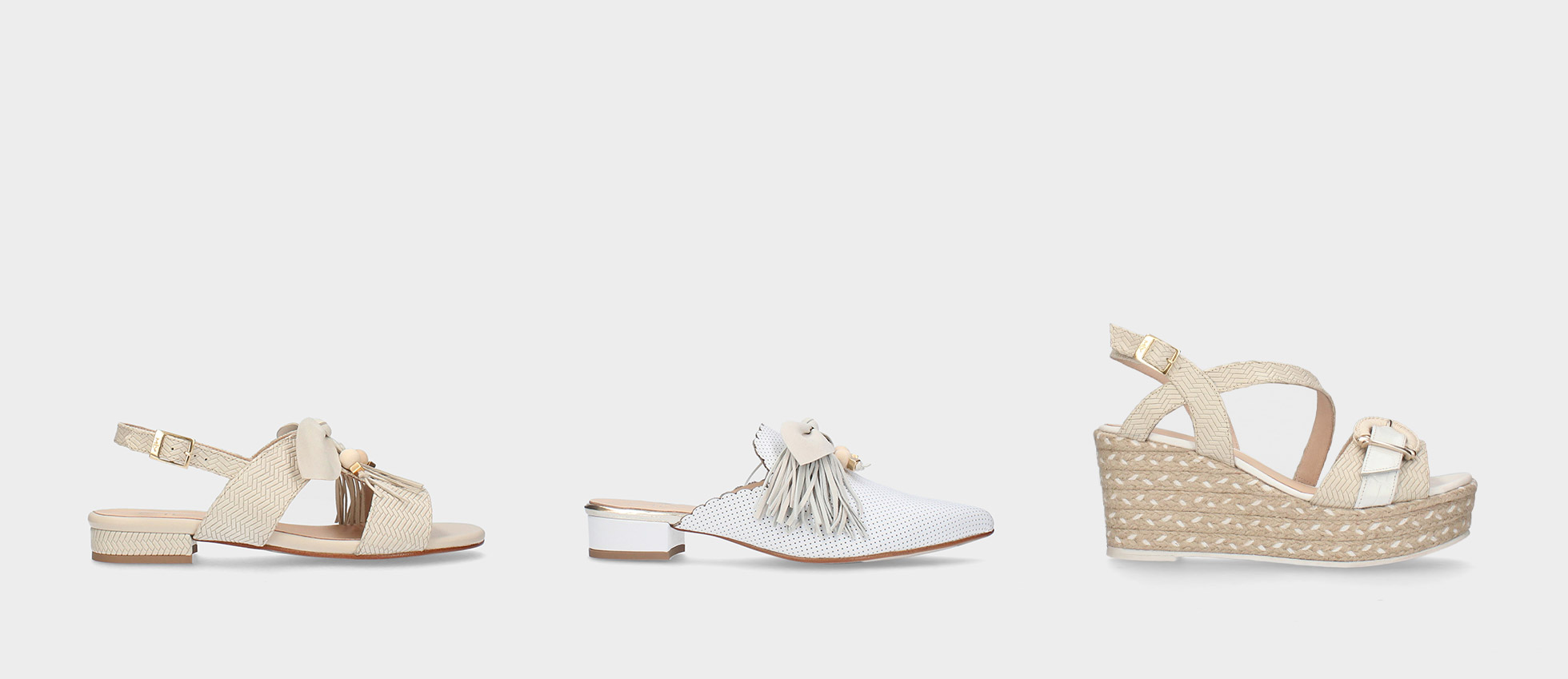 We design details handmade, stitched and designed by our team with the utmost care and the certainty that you will wear something unique and exclusive with the MLV Shoes models.
In this way, every detail tells a story of femininity and rare details. You will find botanically inspired notes such as leaves and wood textures. You will also find sea-inspired details, such as whelks and mother-of-pearls.
The colourful bead applications, the feminine laces and the shiny details are passionate and will rejuvenate any look. The result is a perfect combination just like a work of art you can wear!
Bags and Backpacks
The inclusion of bags and backpacks in the collections of MLV Shoes has gained strength in recent seasons and we believe we are on the right track.
We want to improve details and finishes with each new model and the feedback from our customers has been very positive.
In the new Spring-Summer 2021 collection a wide range of very versatile bags will be available: from backpacks to cross-body bags, with details that create the perfect match with the season's models of sneakers, sandals and mules.
A new feature of the new collection of bags and accessories are the removable straps, which turn the bag into an elegant and adaptable version to meet the style you want for every occasion, whether it's casual or a more formal look.
With bold textures and soft colours such as white, platinum and camel, or stronger ones such as blue and the unmistakable black&white, which contrast with nickel and gold metal details enriching any look.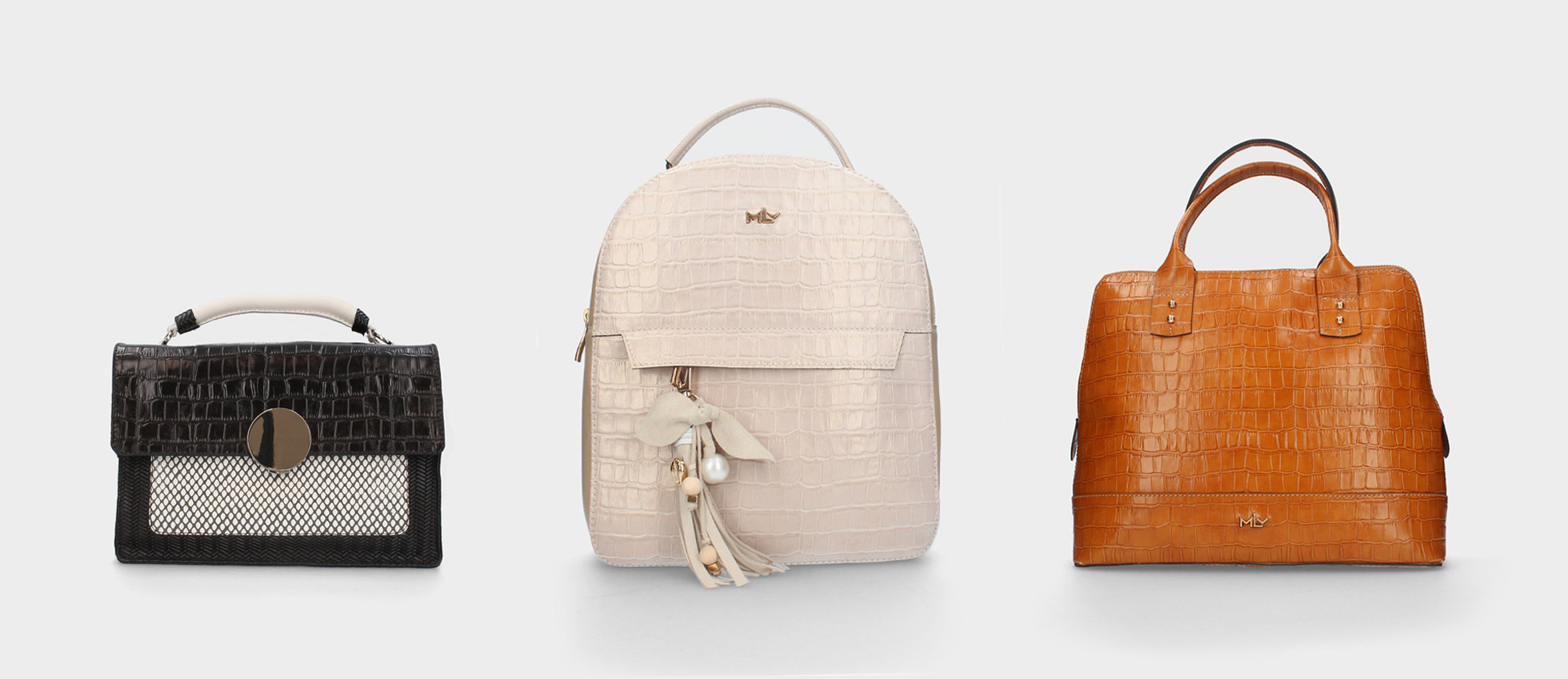 As you can see, there will be no shortage of captivating options and the most difficult will be to choose your favourite pieces from the new collection.
If you have not yet registered in our website,do so now to be automatically registered in our newsletter and receive all the news that we have prepared for you throughout this Spring-Summer 2021.
MLV Shoes - Walk With Grace