The wedding day is one of the most important days in life. Many women spend their whole lives planning and dreaming about the big day. We know that everything has to be perfect, even the smallest details.

After finding the perfect wedding dress, wedding shoes are the second most important piece.

Choosing the perfect wedding shoes can be a challenging task, but with a few tips you can find the ideal pair to complement your wedding dress and make your look even more beautiful.

To achieve an elegant and modern look it is essential that this piece is in perfect harmony with the cut and fabric of the dress.

For MLV Shoes, the right choice of wedding shoes is essential for the bride to enjoy the big day to the fullest, feeling well and beautiful during all moments of the party.

View now the suggestions of bridal shoes and tips that we have prepared for you!
What should I choose for my wedding: shoes or sandals?

To choose between a shoe or a sandal there are a few factors to consider and which will influence your choice. Are you more used to shoes or sandals? Where will your wedding take place, in the country or on the beach? What is your style, more romantic, classic or modern? The answers to these questions will help you in your decision.

Brides with a more classic or romantic style usually choose closed shoes. To follow with tradition, or simply because for the venue it will be the most comfortable choice.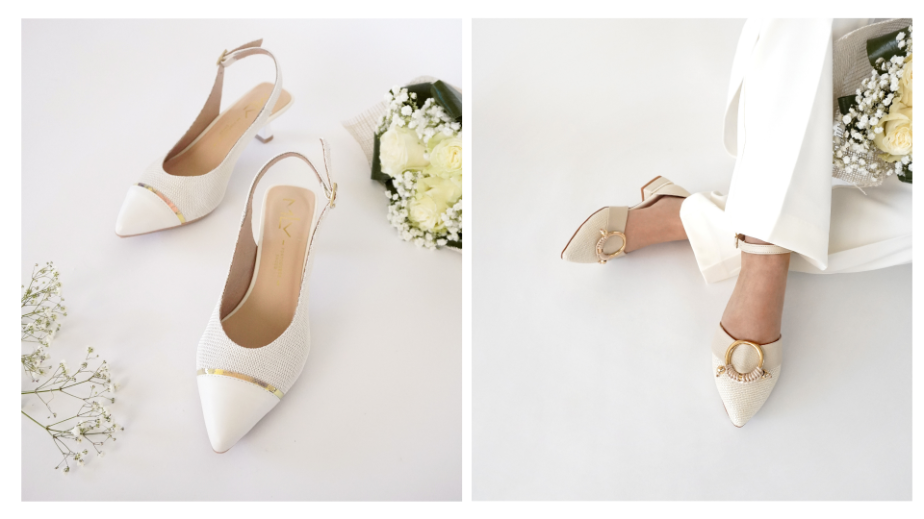 Comfort is the main trend for 2023, and for this reason, flat shoes and Mid Heel Shoes are the big protagonists when it comes to comfortable bridal shoes.

Summer being the most common wedding season, brides opt for sandals or more open shoes, or lighter footwear options. In this case sandals are the perfect choice.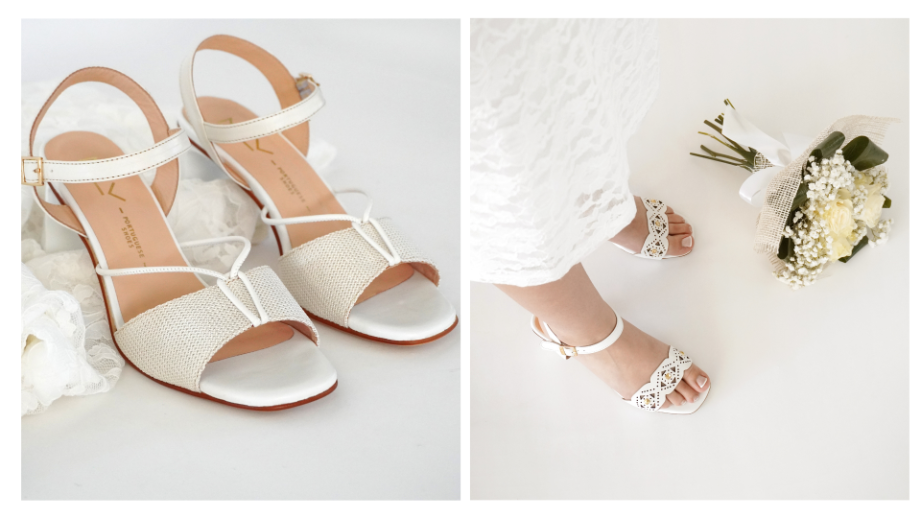 Bridal sneakers, we have models for you!

Bridal sneakers are a trend at the moment, due to their comfort and casual feel to any bridal look.

Brides who opt for sneakers at their wedding seek comfort that will allow them to withstand until the last minute of the party. Naturally, for many, sneakers still remain the second pair of shoes which they will use after the start of the dance.

If you are looking for bridal sneakers, the new collection of sneakers by MLV Shoes caters to all preferences, from the the most classic to the most daring. Which you can combine later with another look for other occasions.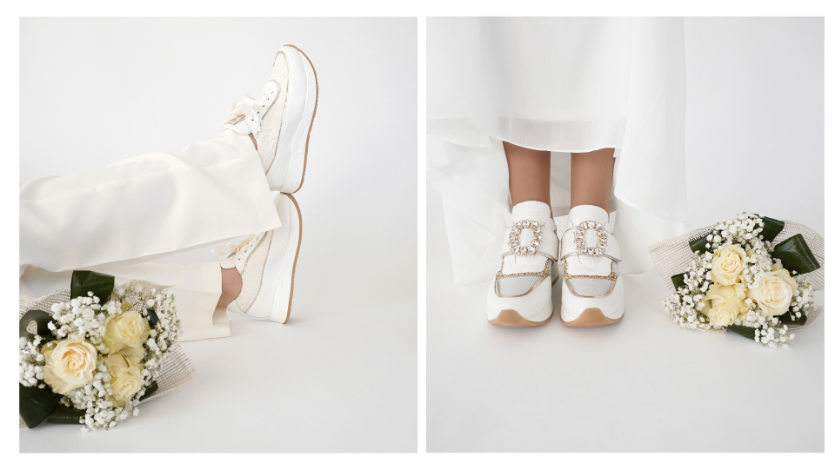 Changing shoes during the party

Ideally, the shoes you choose should be so comfortable that you won't feel the need to change them during the course of the party. But we understand that some heels can really tire the feet and it's perfectly fine to change them.

Just as there is the tendency to change dresses, there is also a tendency to change shoes. Anyone who believes that the bridal shoe doesn't need that much attention because it will be barely visible is wrong, as it will indeed be very noticeable. Especially, when you walk, sit and climb stairs.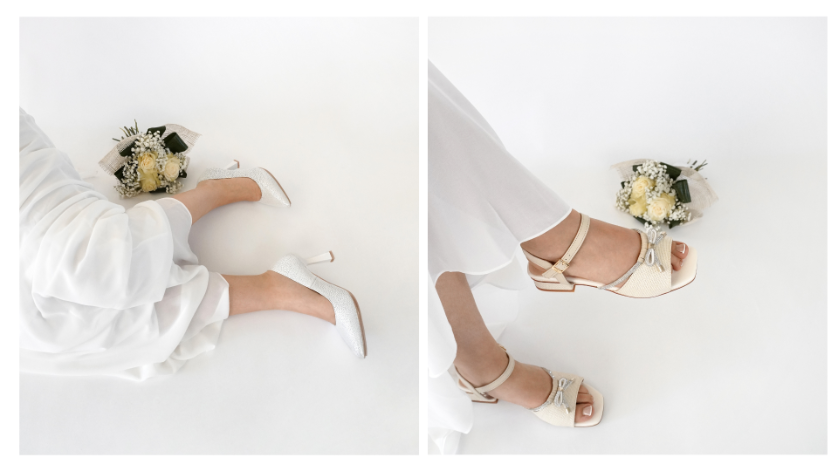 Women's wedding shoes have to be extremely comfortable and match the dress. They can be either flat shoes or with a heel, what we are sure of is that white shoes for wedding is a classic that will never go out of fashion.
On sizing we recommend that you try on your bridal shoes at a time when your foot is swollen, on your wedding day you will be walking a lot so it is important that the shoe has a slight gap to keep up with the changes in your feet.
The ideal is to buy the bridal shoe for women about three months before the wedding. At that time you will start fitting your chosen dress, and you will not regret having bought something in advance.

On your wedding day you have to feel the most special and important person. Find at MLV Shoes your ideal wedding shoe so that you shine on your big day.

MLV Shoes - Walk With Grace