Choosing the perfect boot may seem easy, but when it comes to choosing the perfect model many questions arise. The good news is that there is always a boot model that matches your style perfectly, and we will help you with this choice!
How many of us have loved a boot or ankle-boot on a store shelf and after trying it on, we get the feeling that it doesn't look good? With so much variety, it's normal to get a little lost or undecided about what kind of boot to wear, so it's important to know the characteristics of each boot or ankle-boot in order to find the model that best fits your style, your everyday life and your personality.
How to wear low-heeled boots
Low-heeled boots are super practical and comfortable, therefore they are great for a lifestyle that needs comfort. Choose models with modern textures, elegant details and glossy details, so that you never lose your charming style in the cold season.
In the low heeled universe, we can find two very well known models: Chelseas and Ankle-boots. Both models have a short pipe and are very versatile and timeless.
Chelsea
Chelsea boots were inspired by models from the Victorian era and became popular in the 1960s by English women.
The Chelsea model with a short shaft is characterized by having elasticed sides, being more common with flat heels, but nowadays you will find several models with high heels. This model is truly timeless due to its comfort and functionality. Chelsea boots combine very well with a casual and boho style.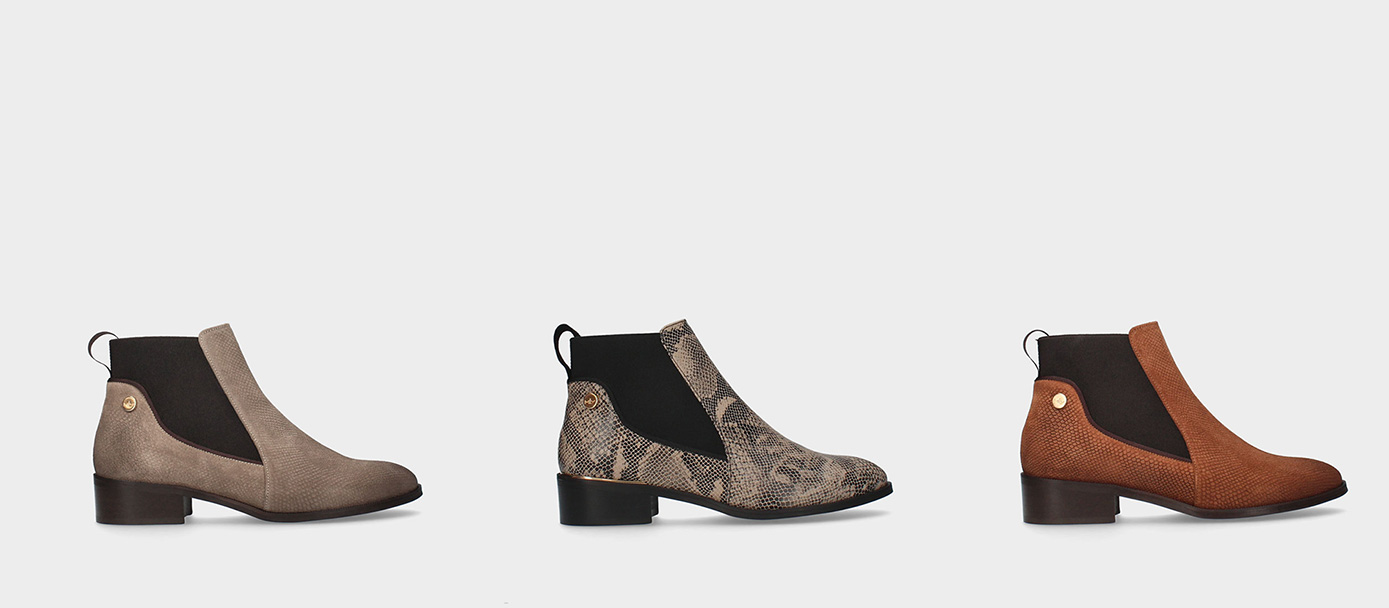 Ankle-Boots
Ankle-Boots are characterized by the short shaft around the ankle. They are perfect for any occasion, ranging from a more formal moment to a casual outing.
For work, prefer boots with perfect combinations of classic shades with shiny details, or even croco textures. If you're going out, these boots will look perfect with dresses, skirts or capri trousers that highlight your femininity.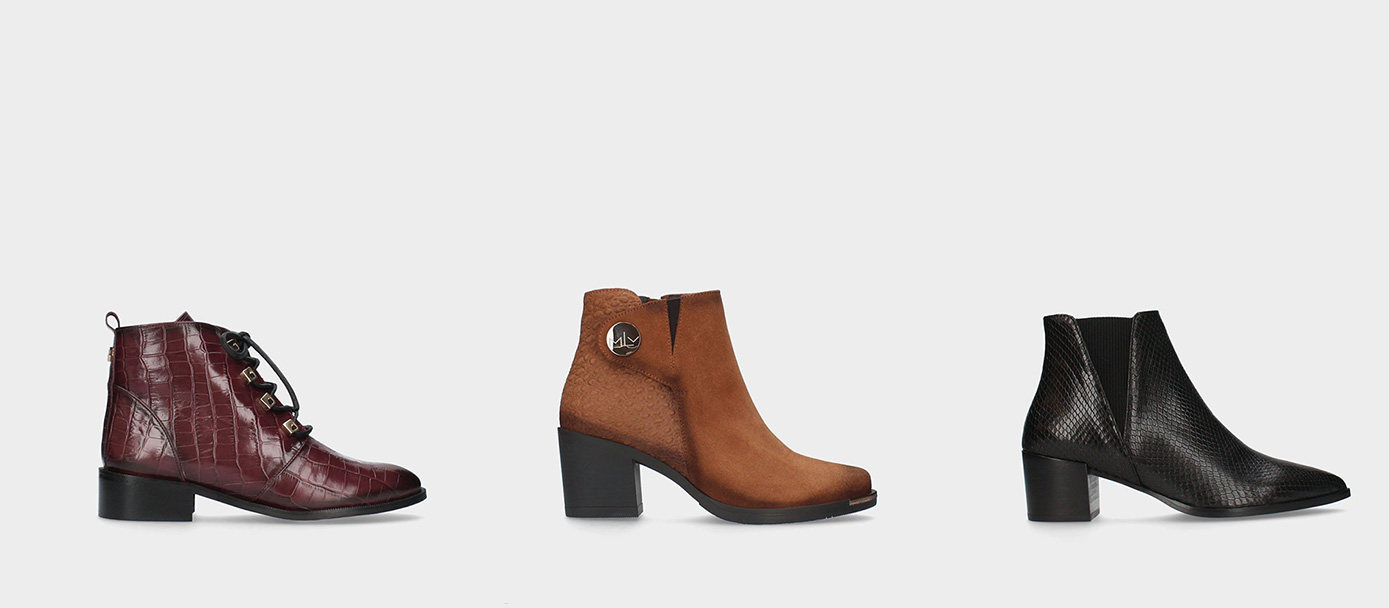 How to wear high-heeled boots
For you who doesn't relinquish those extra centimetres of height, there are more and more super trendy options with maximum comfort. High heeled boots will always add a touch of sensuality to any look, and are therefore ideal for feminine outfits.
High heels are mandatory on all types of boots, starting with Ankle-Boots, medium shaft boots, the famous Texan boot, and high shaft models. Whenever you want a more feminine look, go for a boot model with high heels, it will be the perfect choice!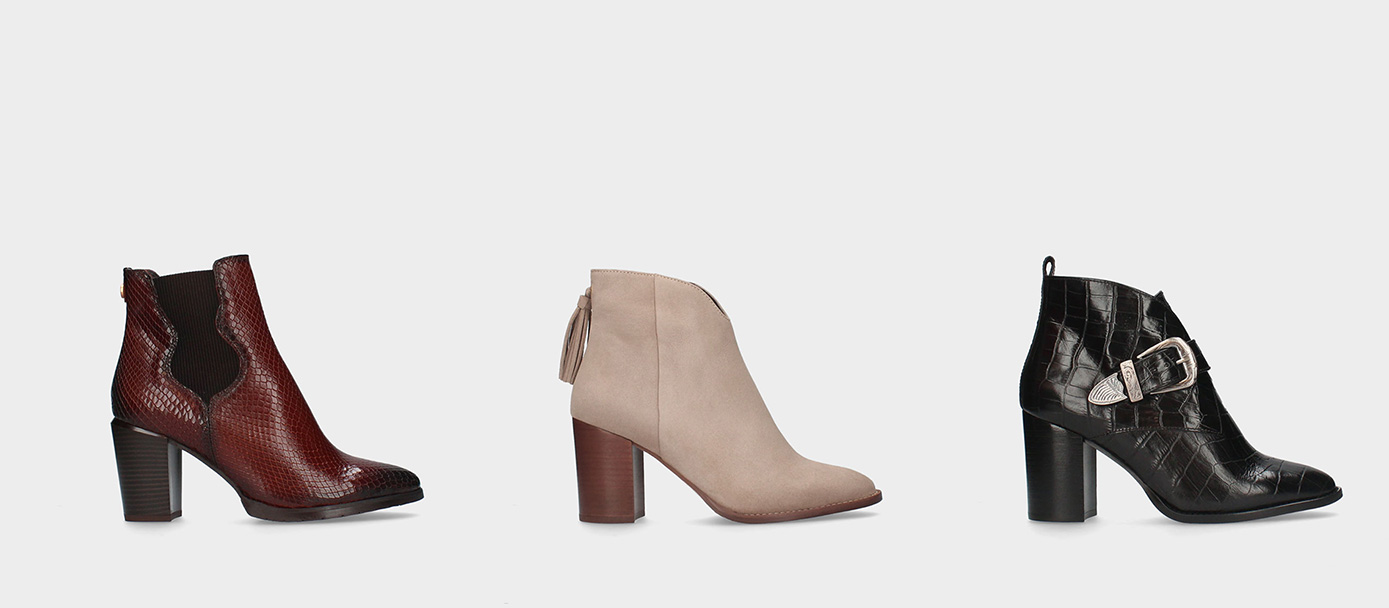 Medium shaft boots
Medium shaft models are a good solution for taller women. Short-legged women should not choose this model, as they need to lengthen their leg.
Medium shaft boots are ideal to combine with medium length garments. Choose medium shaft boots that are tighter to the leg to ensure balance with what you are wearing, but be careful not to over-tighten the calves, preventing normal blood circulation, making the footwear uncomfortable.
Among the medium shaft boots, Texans are the favourites of a boho style woman and are still in fashion!
Texan boots are naturally inspired by models worn by cowboys, with striking details and a slender toetip.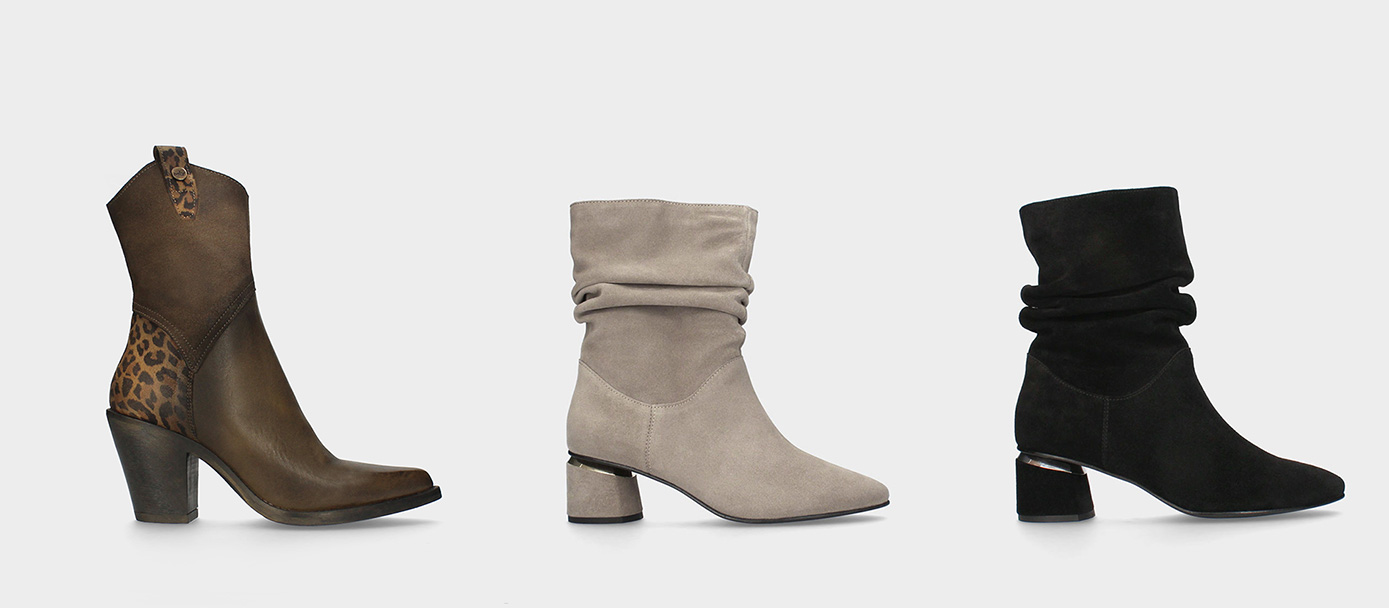 High shaft boots
Over the knee boots are ideal for slender, taller women because they complement the silhouette of the body.
High shaft boots are usually worn outside of the trousers and convey a bolder and more irreverent style. One trick to achieve the elongated silhouette effect is to wear trousers in a colour similar to the boot.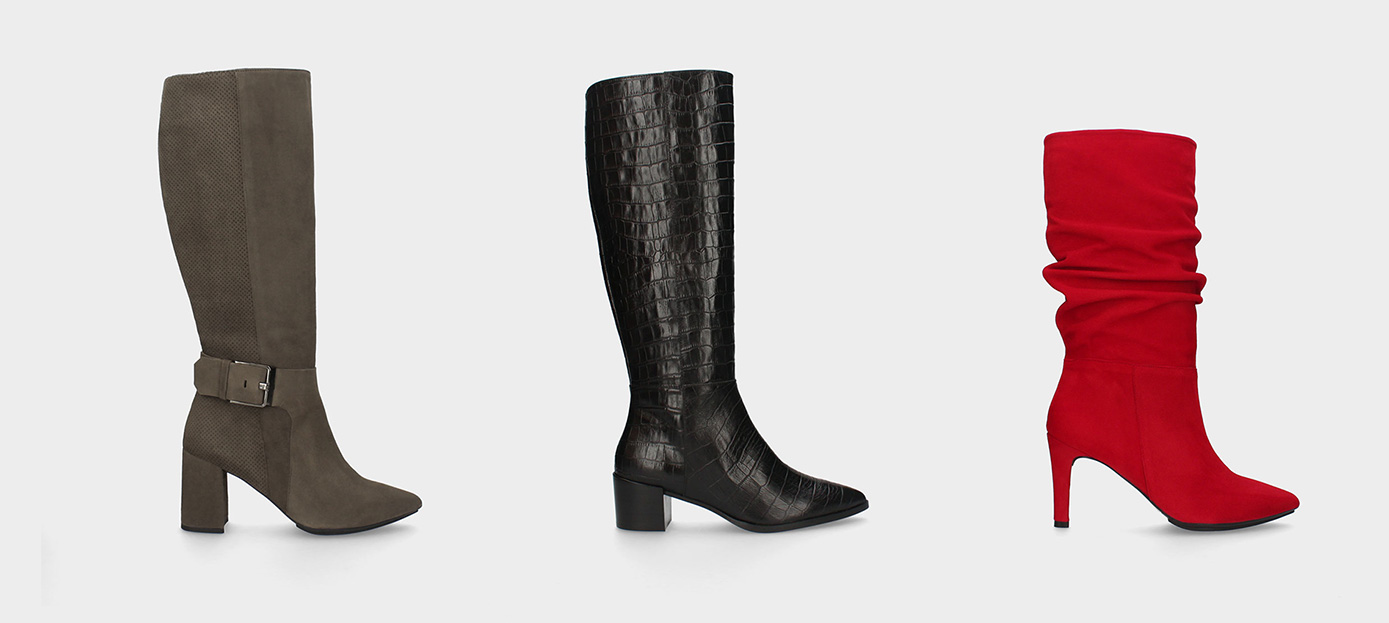 As you can see, there is a huge universe of possibilities and always the best choice for each style. We hope that the MLV Shoes tips will be useful and inspiring to you! Stay tuned to our publications on social networks and register to our website to keep up to date with all the latest news we have prepared for you.