Summer 2021 Trends

The most desired season of the year has arrived! This Summer 2021 is even more special after so many sacrifices and long days, imposed on us by the recurrent confinements. We are getting closer and closer to normality and we can finally breathe freedom.
So that you can always be well accompanied, MLV has created a collection of sandals full of elegance, versatility and comfort. Feminine and modern models that will adapt to your lifestyle and personality, available in the online store and in the brand's partner stores.
Enjoy these warm months and discover the latest trends in women's sandals for this summer.
Is a little height possible without sacrificing comfort? Of course it is!
Flat heels were the big 2020 trend (and continue now in 2021), due to the great demand for comfortable and practical models that adapt to various styles and occasions.
Our Carol line of flat sandals offers a touch of elegance to your casual outfits, through their feminine laces and mother-of-pearl.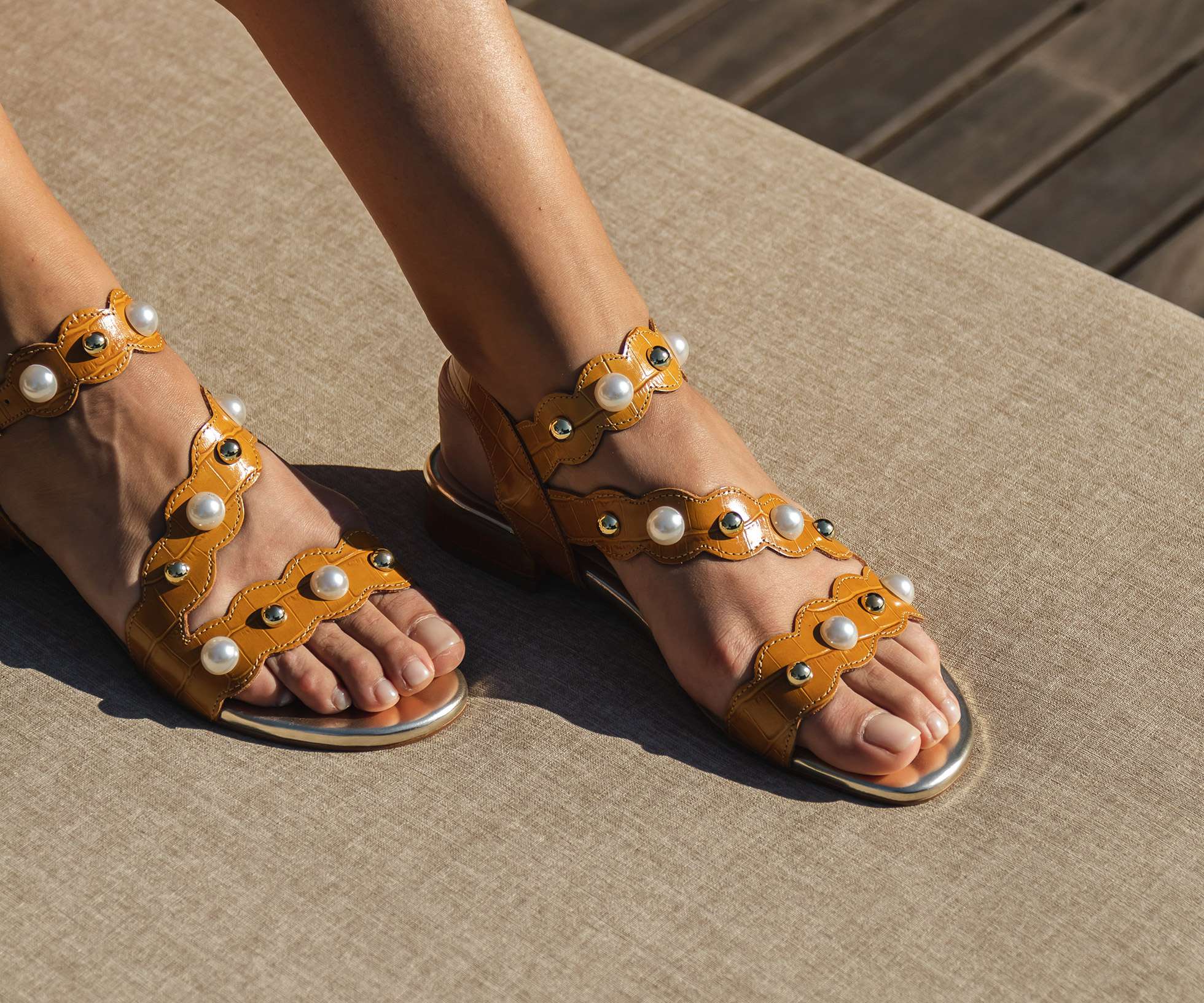 The Veronica and Celeste mid heel sandals are versatile and perfect for a casual-chic style. These sandals can easily be adapted into a more formal or casual feminine outfit.
The Maria large heeled sandals offers a flawless finish for those looking for a more casual look. This line provides exceptional walking stability and comfort, due to its ultra-light compensated sole.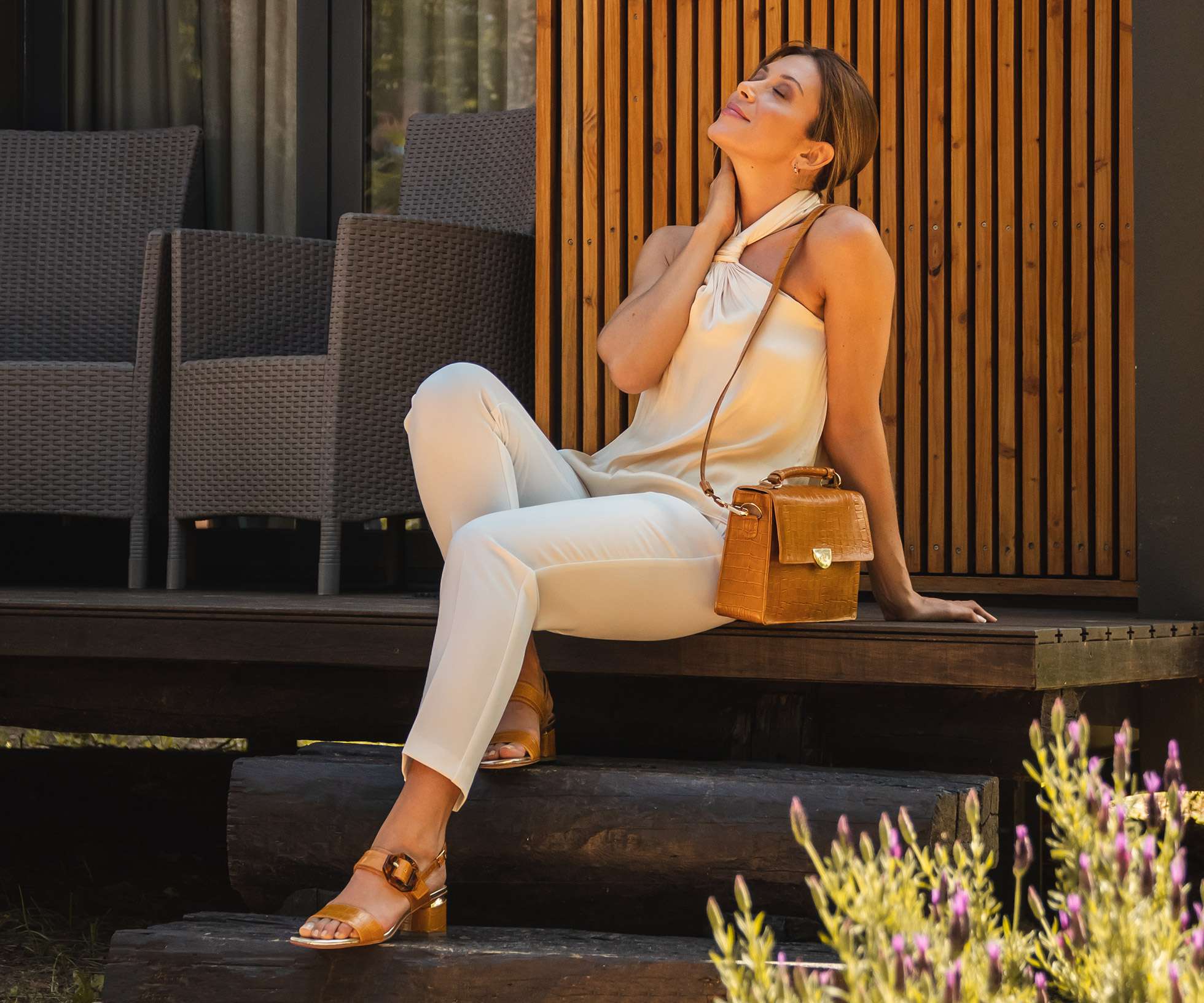 Wedge sandals are indispensable during Summer. Not only are they comfortable, but they also add a lot of style to cheerful feminine looks when combined with dresses or with shorts and a printed top.
Neutral tones are still the preferred ones, because they are the easiest to combine with prints. You can find them in our Marisa and Marta platform sandals, with unique and charming elements.
However, if you are keen on lightweight footwear, you should opt for the Poly and Patty wedge sandals. These imitate the effect of the rope sole but lighter, while maintaining the same elegance as the other models.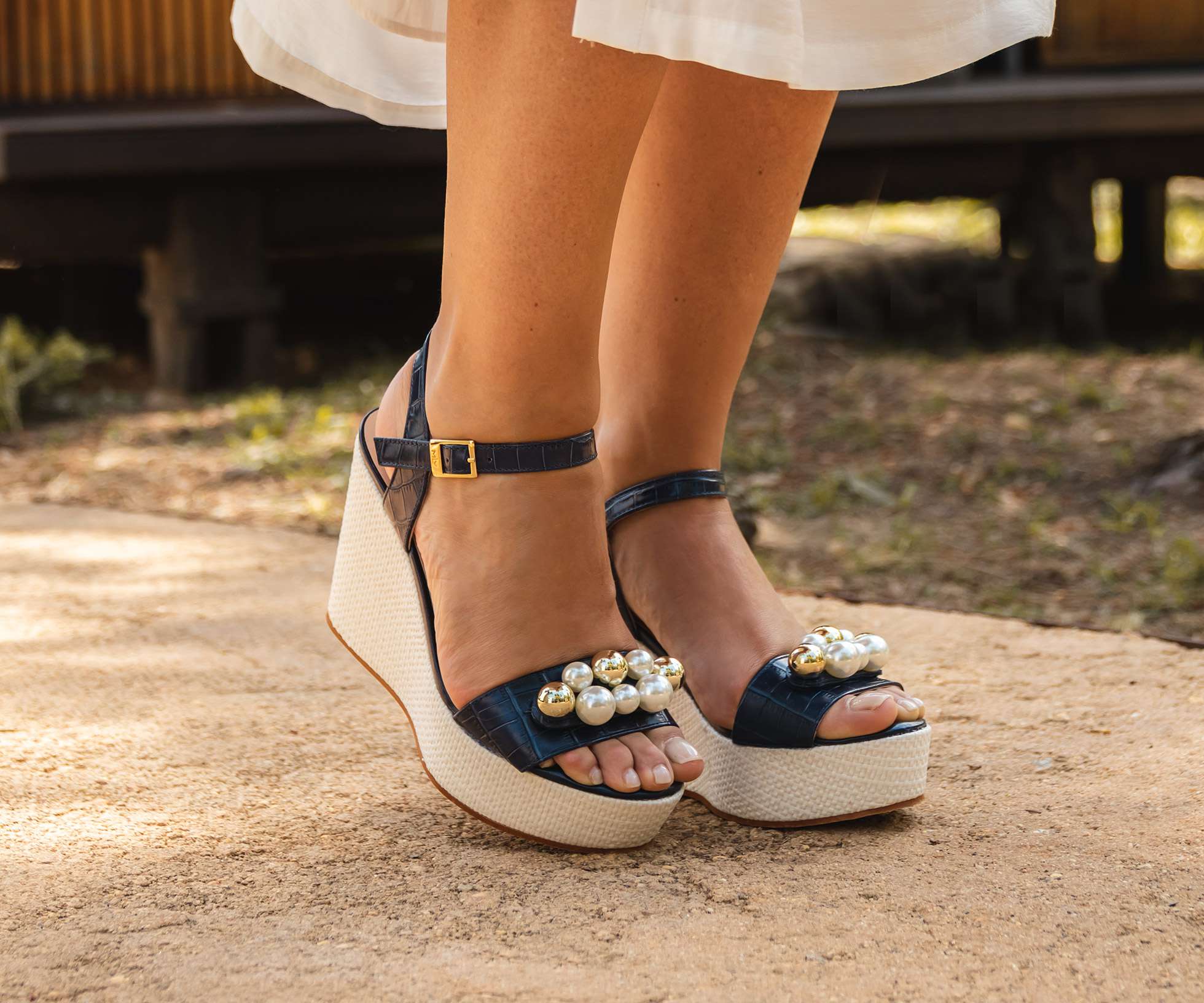 Every woman loves to present herself with a few extra centimetres, doesn't she? Unless you are very tall by nature, I'm sure you can relate to this statement.
The Mila mid wedge sandals have been with us for a few seasons, but it is simply impossible to give up their comfort, sobriety and elegance. Truly versatile, they suit women of all ages because of their simplicity.
Megan, the sandals that make the difference! This line is excellent to stand out and create a more extrovert look. The applications in mother-of-pearl, wood and floral effects, the high quality printed leather and the walking stability, will certainly seduce you with these models from the high summer 2021 collection.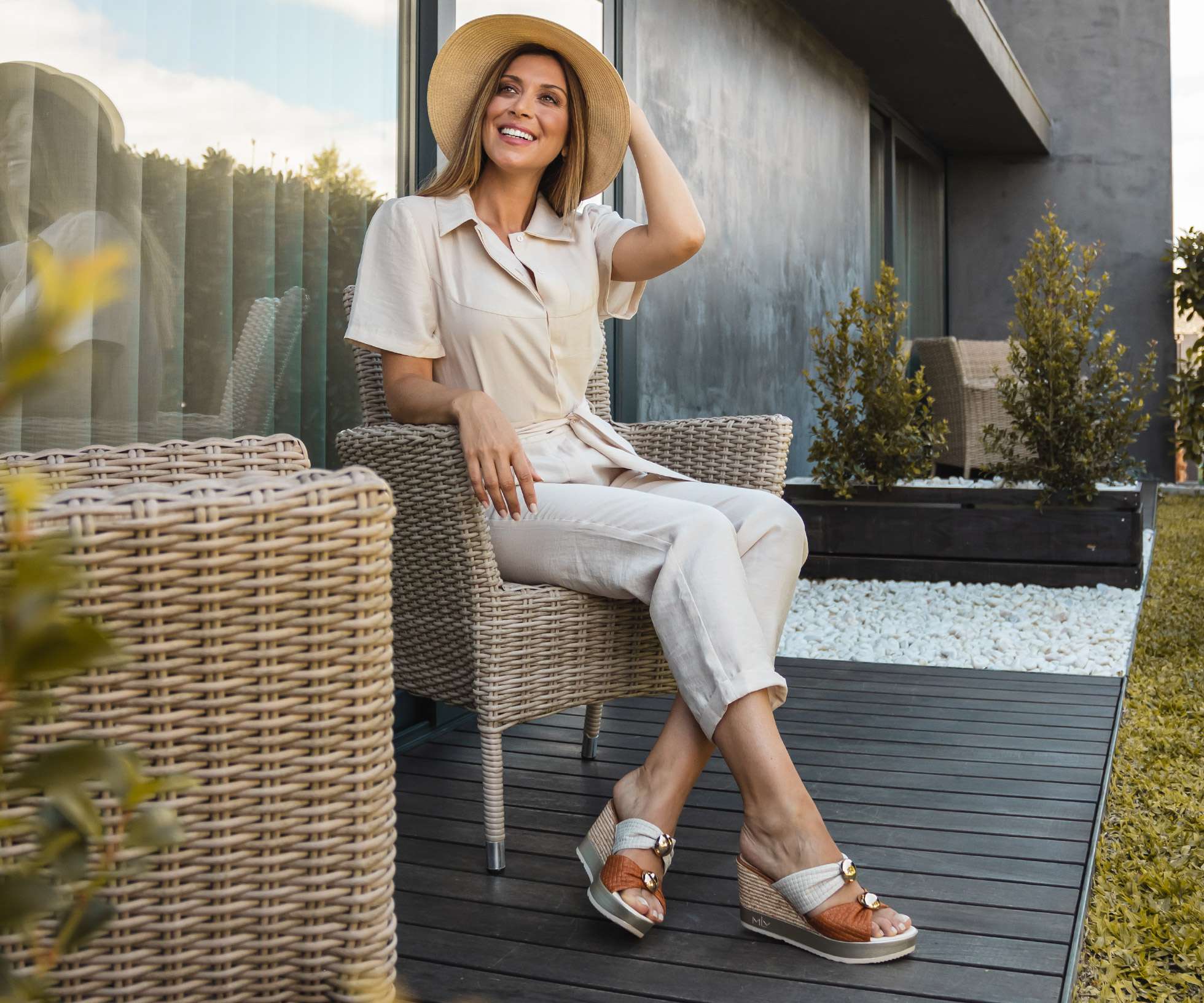 Flip-flop sandals are a staple item in every woman's wardrobe. Combining this necessity with sophistication, we have the perfect match for many of us.
The new flip-flops in the Carlota line present themselves with charming hand-made applications. Details such as bows, pearls, and elements that evoke nature elevate this sandal, giving it an ultra-feminine charm. In a metallic shade or in a croco effect, its 2.5 cm heel will give you a greater sense of comfort when walking.
At MLV Shoes we are convinced that this line will be one of the great successes of the season!
Are you familiar with our casual sliders from the Carol line? If you haven't had the opportunity yet, we suggest you try them this summer. Elegant, extremely practical and with a cushioned insole, they will certainly become one of your favorite pieces for this Summer 2021.
They come in several colors and in diversified styles. If you love shimmer, you will fall in love with the Carol36 metallized slider. If you adore gemstones and crystals, then the Carol44 and Carol42 sliders are ideal for you.
If you prefer a more sober piece, the Carol21 slider will be the ideal choice. Available in navy or neutral tones, according to your preference and style.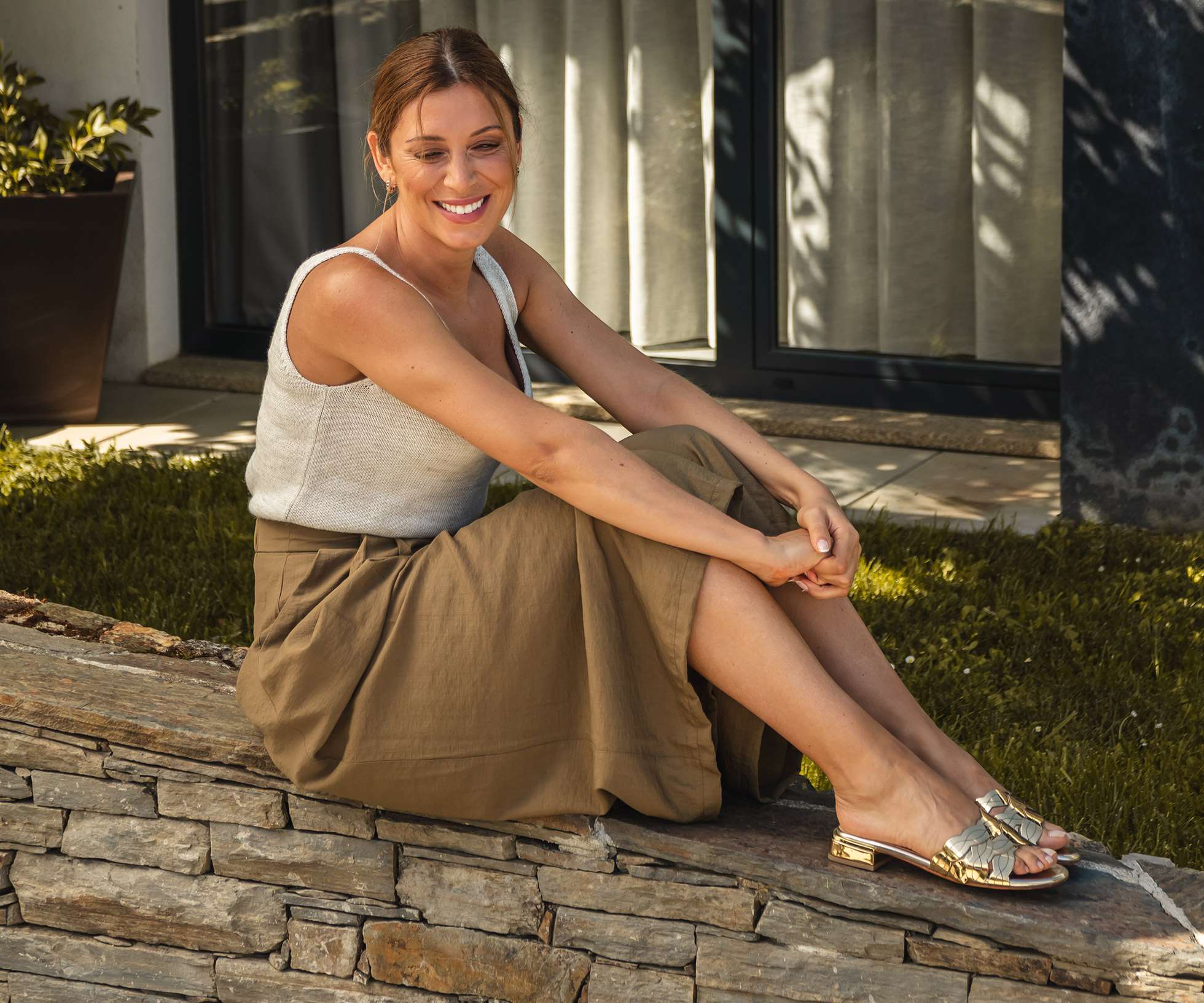 This Summer 2021 our collection of sandals will accompany you with style and grace, offering you all the comfort and quality of MLV, your Portuguese women's footwear brand.
#walkwithgrace #mlvshoes