The year is ending and the running to find the perfect look has begun!
Choosing the right shoes is a very important moment. Besides offering comfort and complementing the look, there are also a few factors to consider for selecting the perfect shoe, such as the party's location and weather.
Remember that it is very important to feel comfortable. You don't want to spend your first few minutes of 2023 uncomfortable, correct?
We present some
New Year's Eve footwear suggestions
to create elegant, comfortable, and appropriate looks for the event.
Metallic Sandals
Although New Year's Eve falls in winter in Portugal, many women are not intimidated by the cold and want to start the new year wearing sandals.
This proposal is perfect for New Year's Eve in sheltered places, like farms or hotels. If you're a bit shivery, opt for seamless tights or be bolder and bet on more festive socks.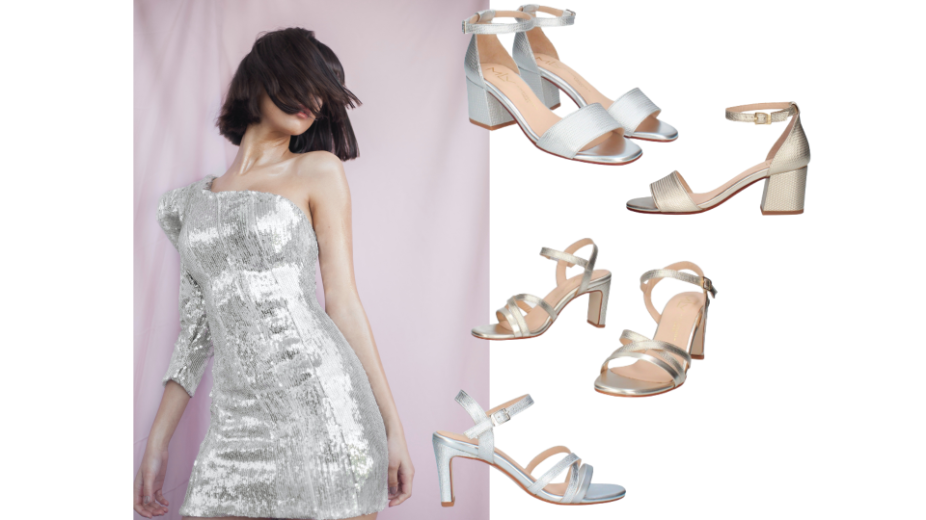 If you like dancing ,
medium-high heel sandals
are the right choice to feel comfortable all night long.
Boots and Ankle Boots for festive looks
Despite being original, they are an excellent choice for those who don't want to be cold, as well as for those who want to give a festive touch to a more basic look.
Ankle boots
are a safe bet for those looking for comfort, but with a touch of elegance. In addition, they leave your feet warm and are ideal for those who like to spend New Year's Eve outside.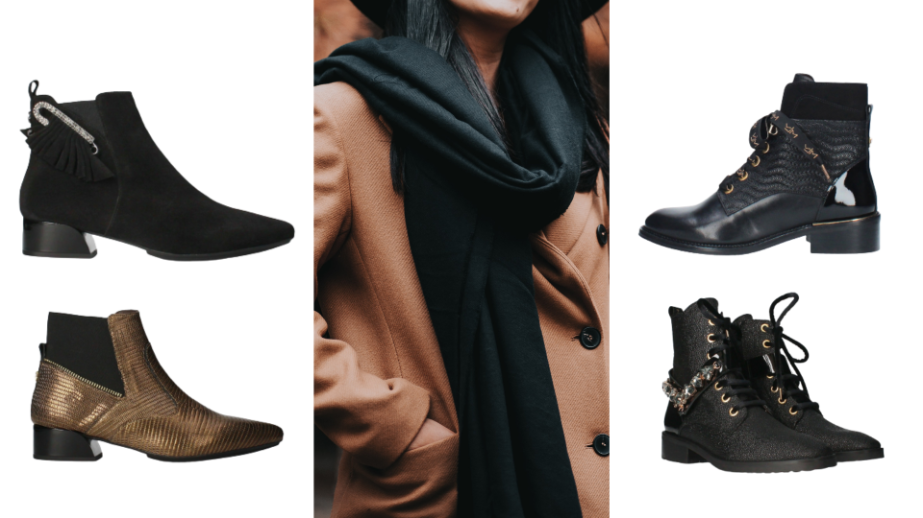 In our autumn-winter collection, you will find different models, from
flat ankle boots
to
ankle boots with medium heels
or
ankle boots with high heels
.
Versatile and very comfortable options allow you to make combinations for more festive looks or adapt to more casual looks.
High heels for New Year's Eve
For those who like to follow trends, either classically or boldly, a
high heeled shoe
is the key element to complete the look.
The Lily
stiletto
offers a comfortable cushioned insole and compensated sole, guaranteed to make you feel comfortable and elegant at the entrance of the new year.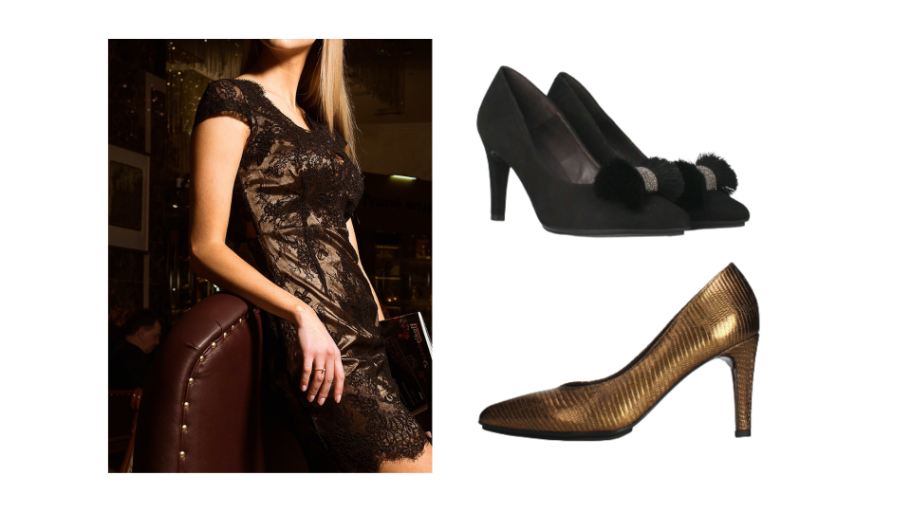 Moccasins and flat shoes
For parties with friends at home or with family, the dress code may be a little more relaxed, however, it is possible to combine elegance with comfort.
Go for a
moccasin or flat shoe
in a vibrant tone and/or with unique details and textures.
Now that you know our suggestions for New Year's Eve footwear, choose your favourite and enter 2023 with style!
MLV Shoes – Walk With Grace