The best outfits to wear with mules
The fashion trend to wear mule shoes has been gaining more and more prominence in the female world, especially in the Spring-Summer season.
Mules are extremely simple to wear for almost any occasion. While comfort and style is something we all appreciate, the versatility of this type of shoe is the icing on the cake.
Every practical woman loves mules, as they simplify and don't compromise your everyday look.
Flat or low-heeled mules are comfortable and chic, being a great alternative to sabrinas or loafers.
You can combine them with dresses, classic trousers or jeans, being ready for any outing effortlessly and with no time wasted trying to find the best combination.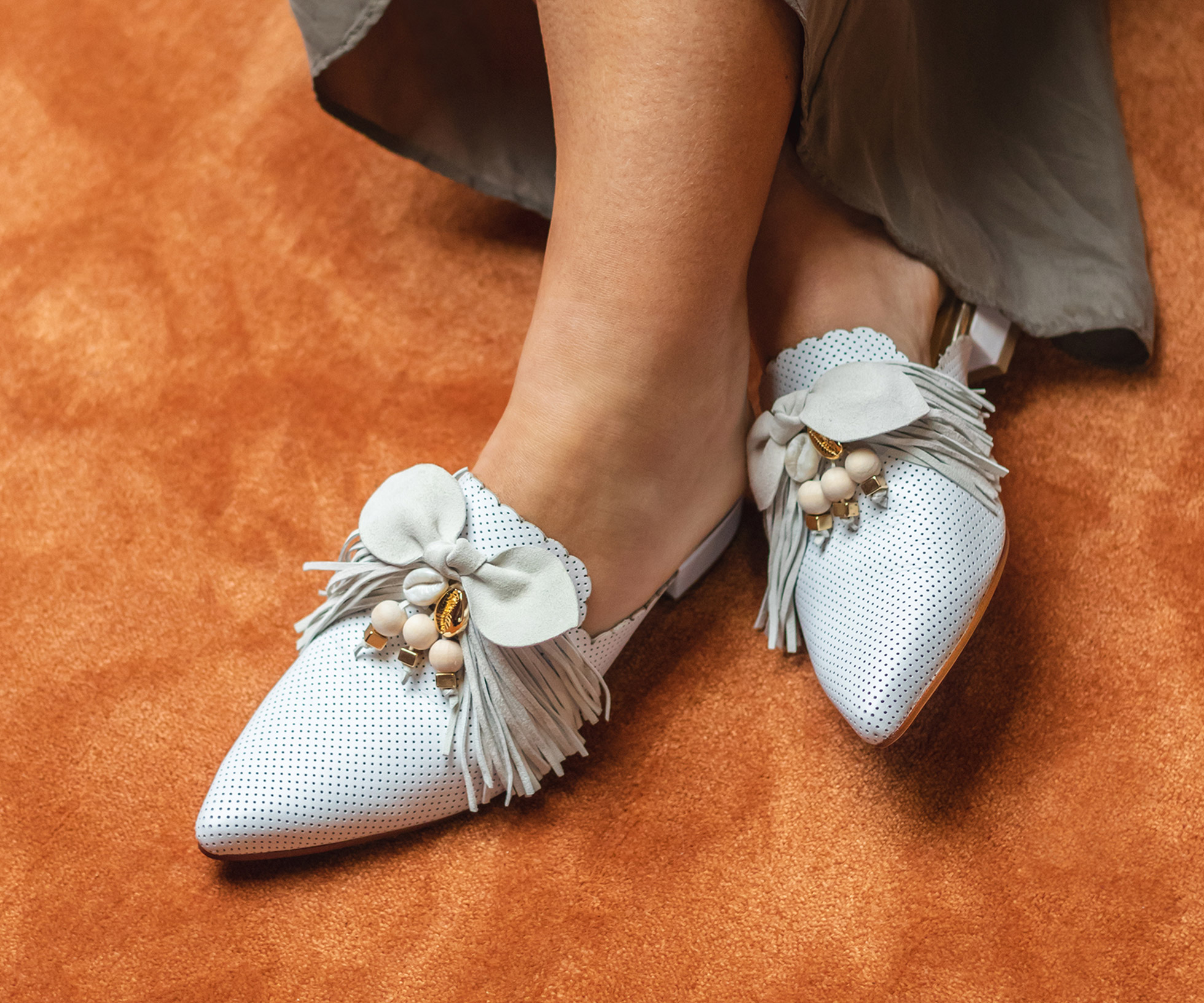 How should we wear mules?
The perfect mules should, above all, fit your foot perfectly. When buying your new mules, make sure that you feel comfortable and that they don't slip off your foot.
Just as we don't recommend mules that are too wide, they should not be too tight either as they will hinder the blood circulation of the foot, causing pain and discomfort.
Mules should transmit comfort and you shouldn't feel any kind of difficulty when walking with them, whether they have high heels or low heels.
Low-heeled Mules
Low-heeled mules are possibly the ones with which you will feel the most comfort.
These slip on with relative ease, making them the ideal choice for walks in the garden on warmer days.
You can enhance your style by:


- Pairing your mules with high-waisted trousers and a loose jacket for a 90's vibe;
- Wearing fitted or tailored trousers to add a touch of class to a more formal outfit such as a more formal work environment;
- Pair mules with shorts or light, vaporous dresses for a casual style;
- A pair of jeans and a T-shirt for a completely relaxed style.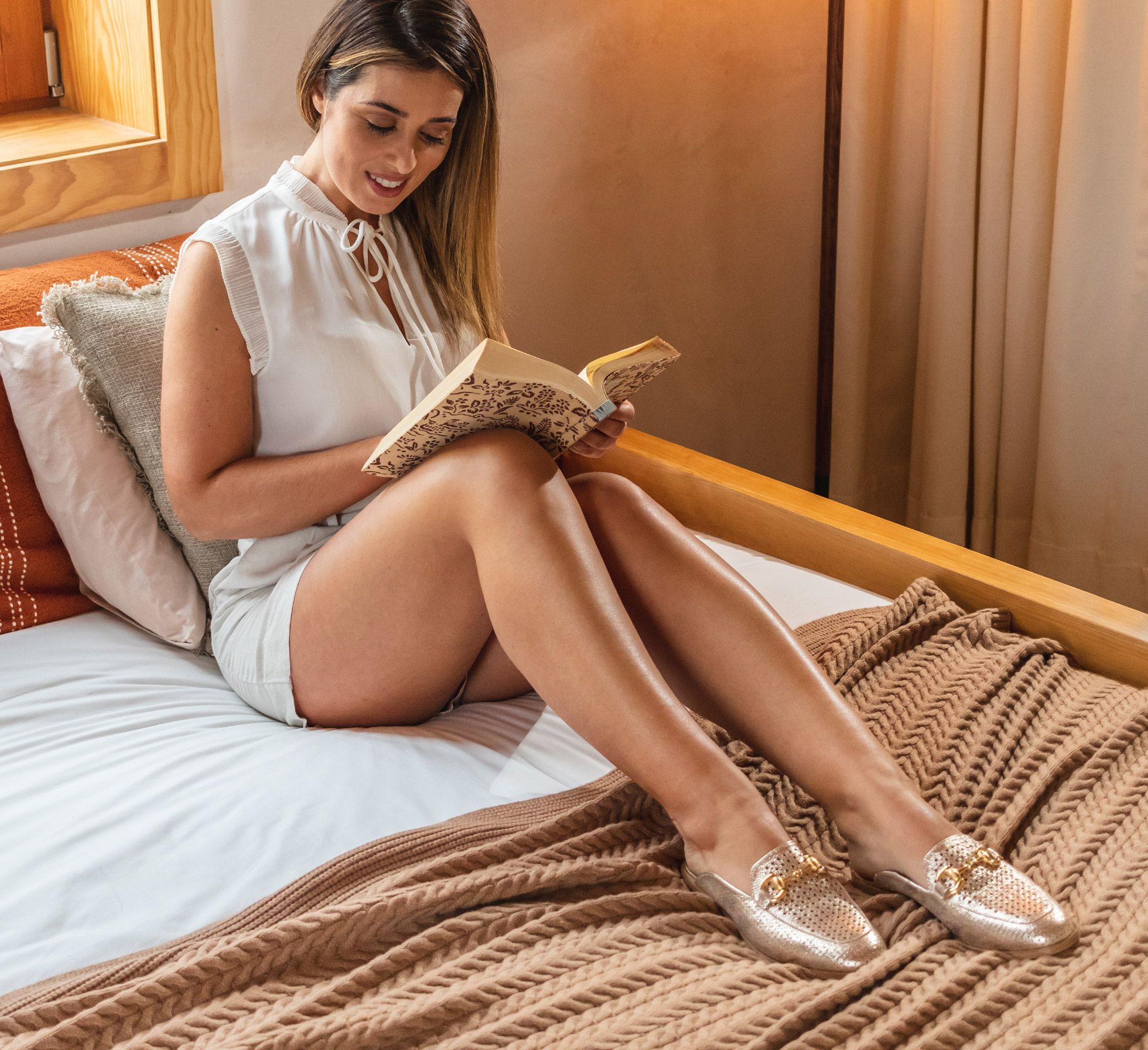 How to wear mules with high heels?
A style that favours your look is a block-heeled mule. Simple, practical and secure when walking because of its stability.
Walk in style with your high-heeled mules:


- Pairing them with slim jeans and your favourite top;
- Wearing them with linen trousers for a classic spring-summer look;
- Skirt or midi dress to create a very feminine look;
- For a night out, choose some high-heeled mules to add charm and femininity to your look.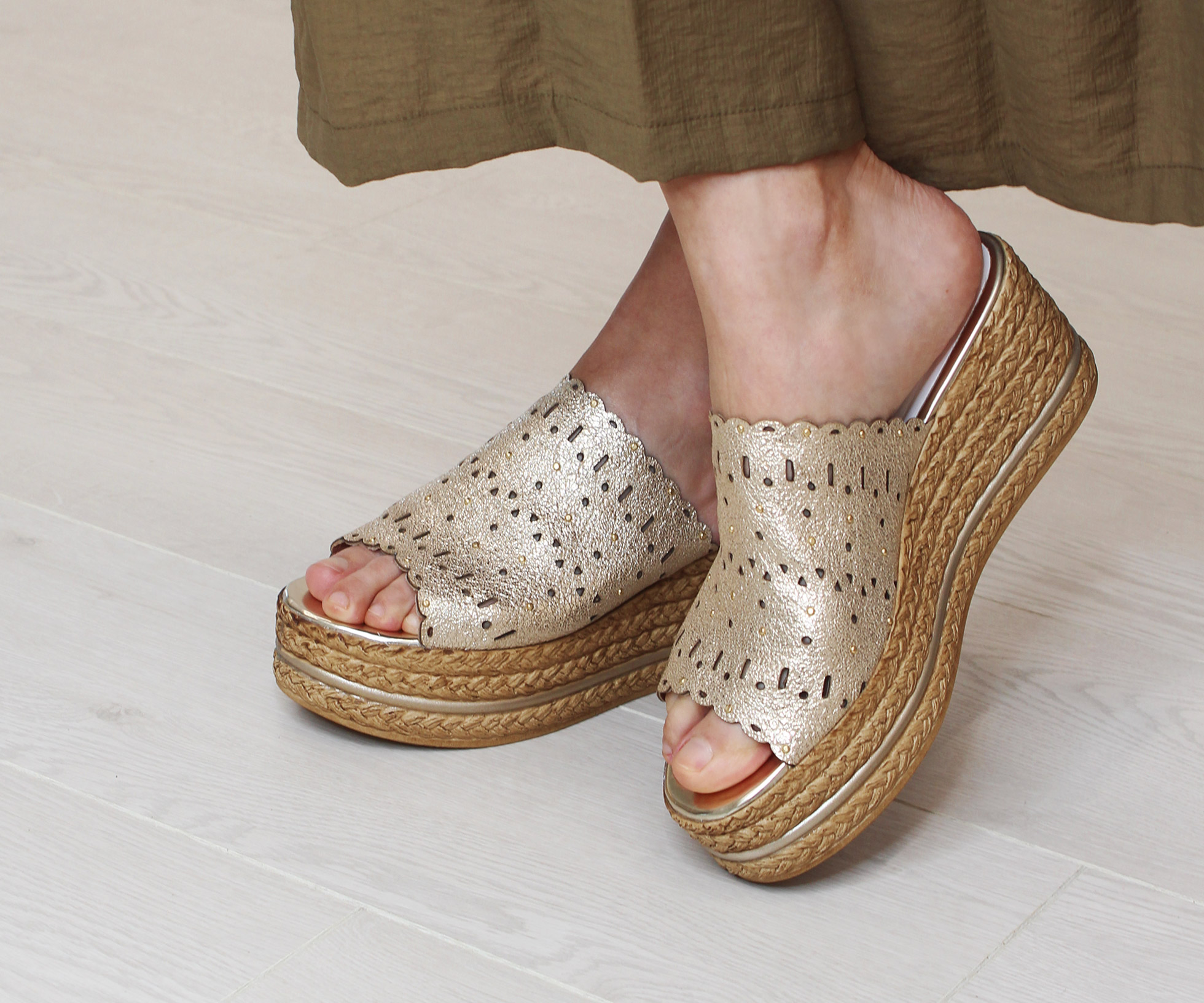 Do Mules and dresses really combine?
Absolutely!
Wearing mules with dresses will help create a youthful and urban look.


Oversized dresses and some wedge mules create a summery, super-comfortable style, ideal for walks on the beach promenade during your summer holiday.


In addition, wedge mules are great for shaping and lengthening your legs.
How to wear mules with skinny jeans
Regardless of the style you're going for, it's always a good idea to pair your mules with skinny jeans.
Combine skinny jeans with loose-fitting t-shirts and low-heeled mules for an elegant and on-trend look.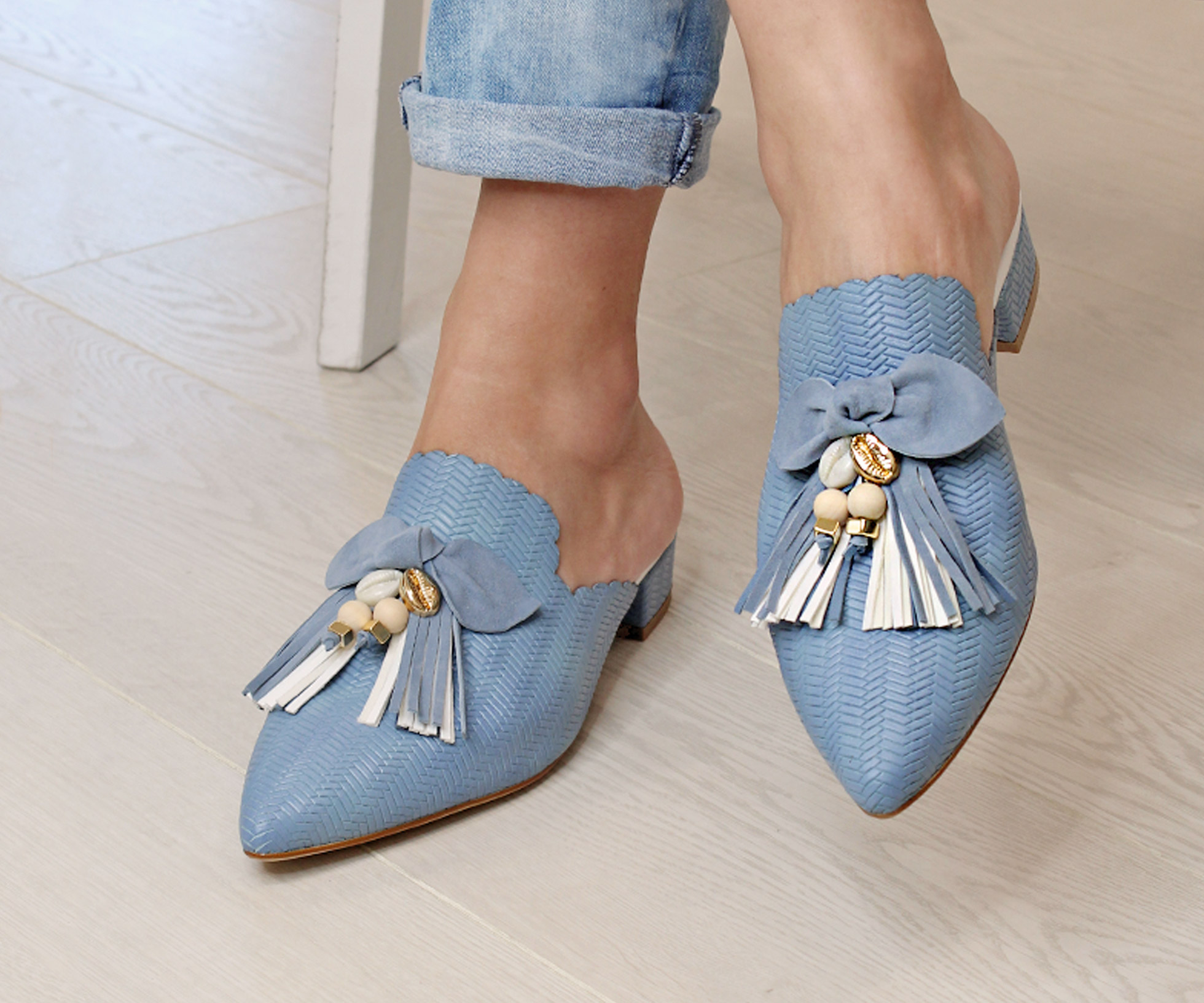 Should I wear mules at work?
Why not? Mules are an excellent alternative to your usual work shoes, as long as your work doesn't demand a too formal and inflexible dress code.
Try to wear neutral colours, like black or beige, and avoid wearing mules with flashy applications like feathers and pompoms that might disrupt the formal style you need.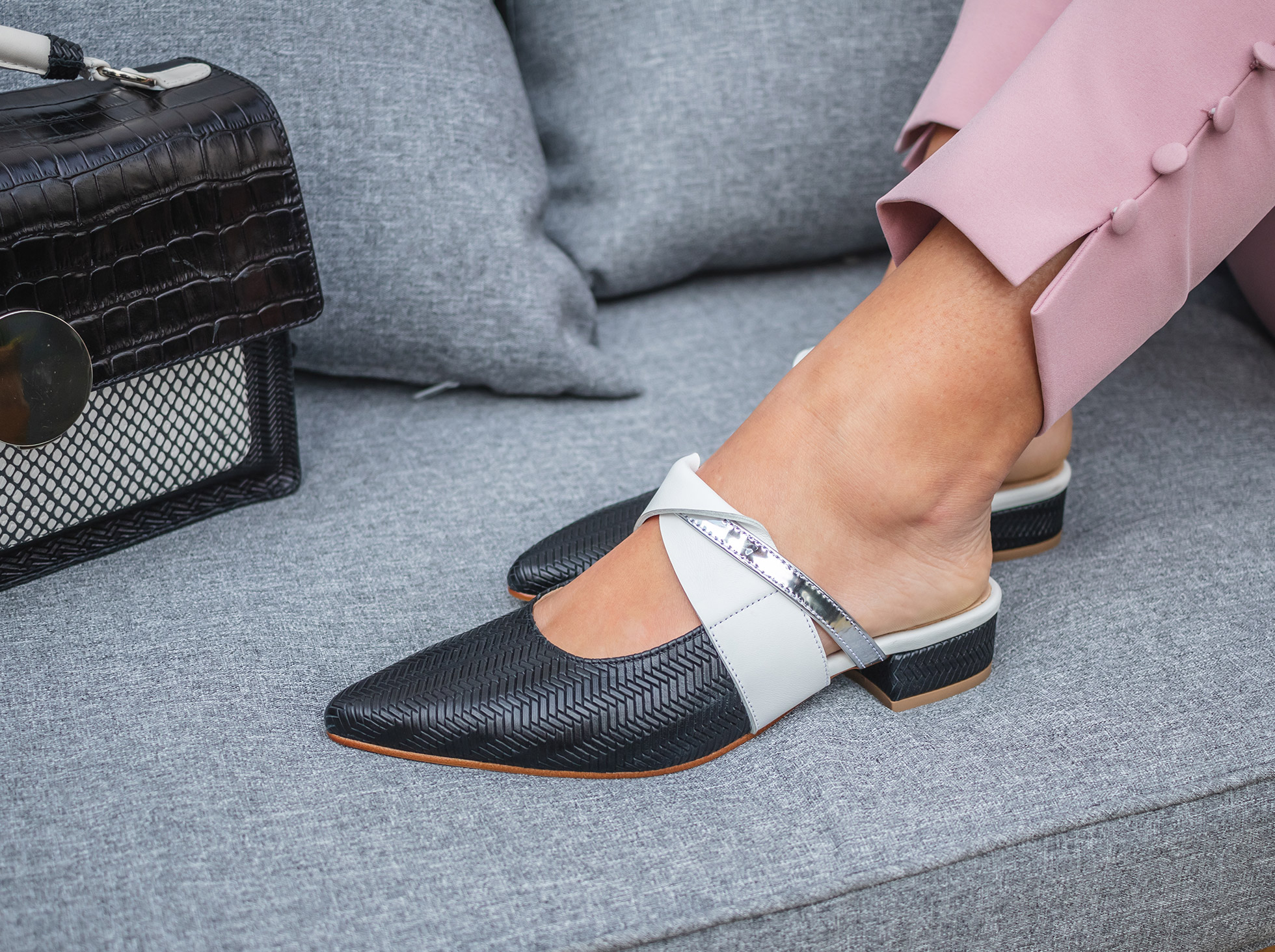 This season, mules are a must-have that cannot be missing in your wardrobe.
The MLV Shoes Spring-Summer 2021 collection offers a wide range of mules for all occasions and every style.
Choose your favourite mules and feel like you are walking on cloud nine with our cushioned insoles, providing a soft and lightweight walk all day long.