In the hectic day-to-day life we don't always have time for tasks such as caring for our shoes, so prioritising good quality products is the best guarantee of their preservation. MLV shoes has the highest quality of materials and manufacturing, so all our shoes and bags guarantee a good conservation and longevity.


To achieve a stunning look we need not only the perfect shoes, but above all that they are always immaculate. Thinking about how to take care of your shoes, we present below some cleaning procedures that you can easily put into practice.
Remember that each shoe model is made of different materials and that these have unique characteristics and should be cared for in a different way.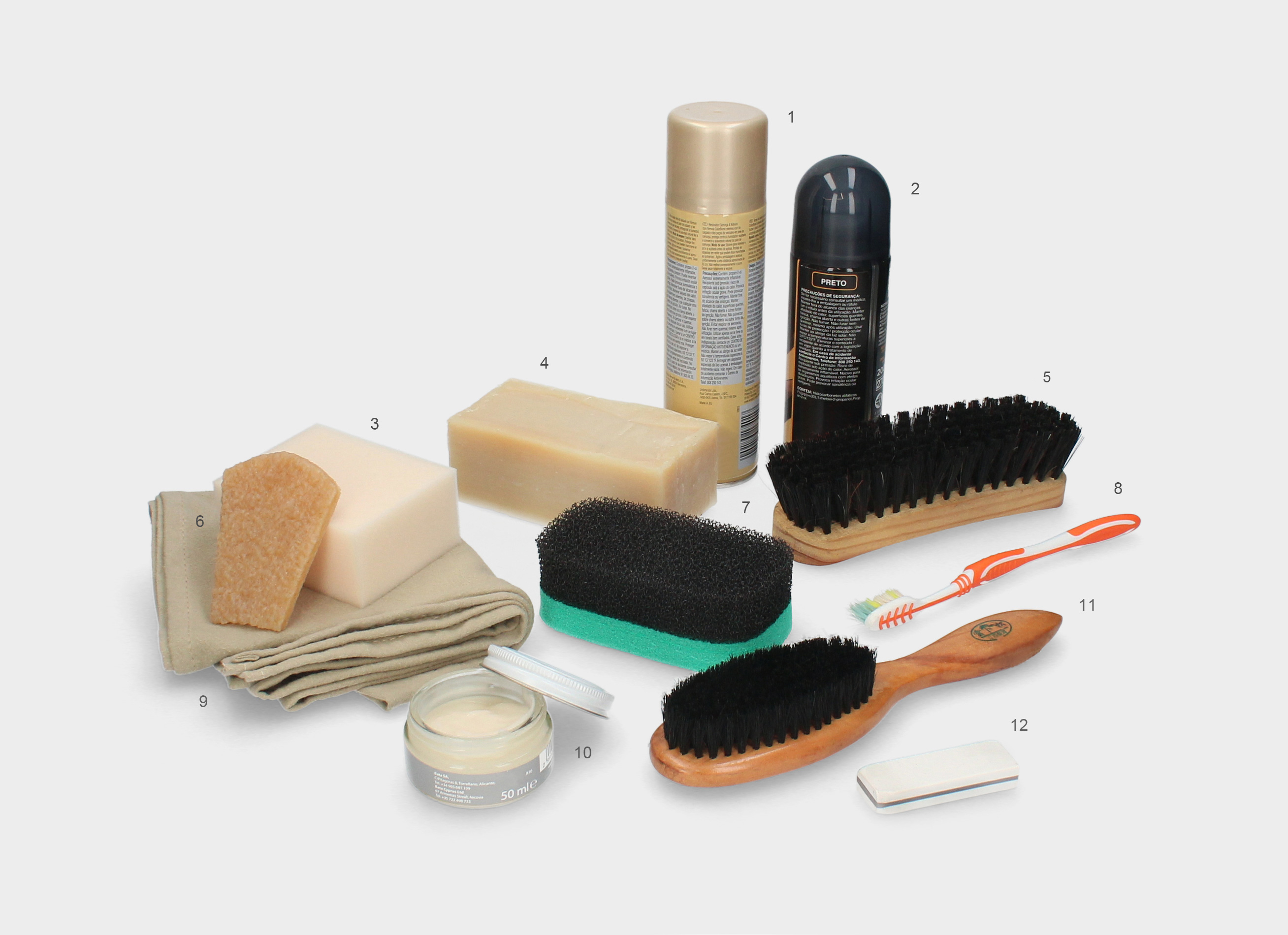 1. Waterproofing spray | 2. Suede (incolored) renewing spray | 3. Wax removing sponge | 4. Natural soap | 5. Medium bristle brush | 6. Crepe rubber | 7. Suede brush | 8. Toothbrush | 9. Soft cloth | 10. Colorless wax | 11. Soft bristle brush | 12. School rubber

Cleaning Soles


The soles are often forgotten, however, as they accumulate a lot of dirt they should be the first part of the shoe to be cleaned. With a bit of water with neutral soap and a toothbrush, you should clean the whole sole and then rinse with clean water.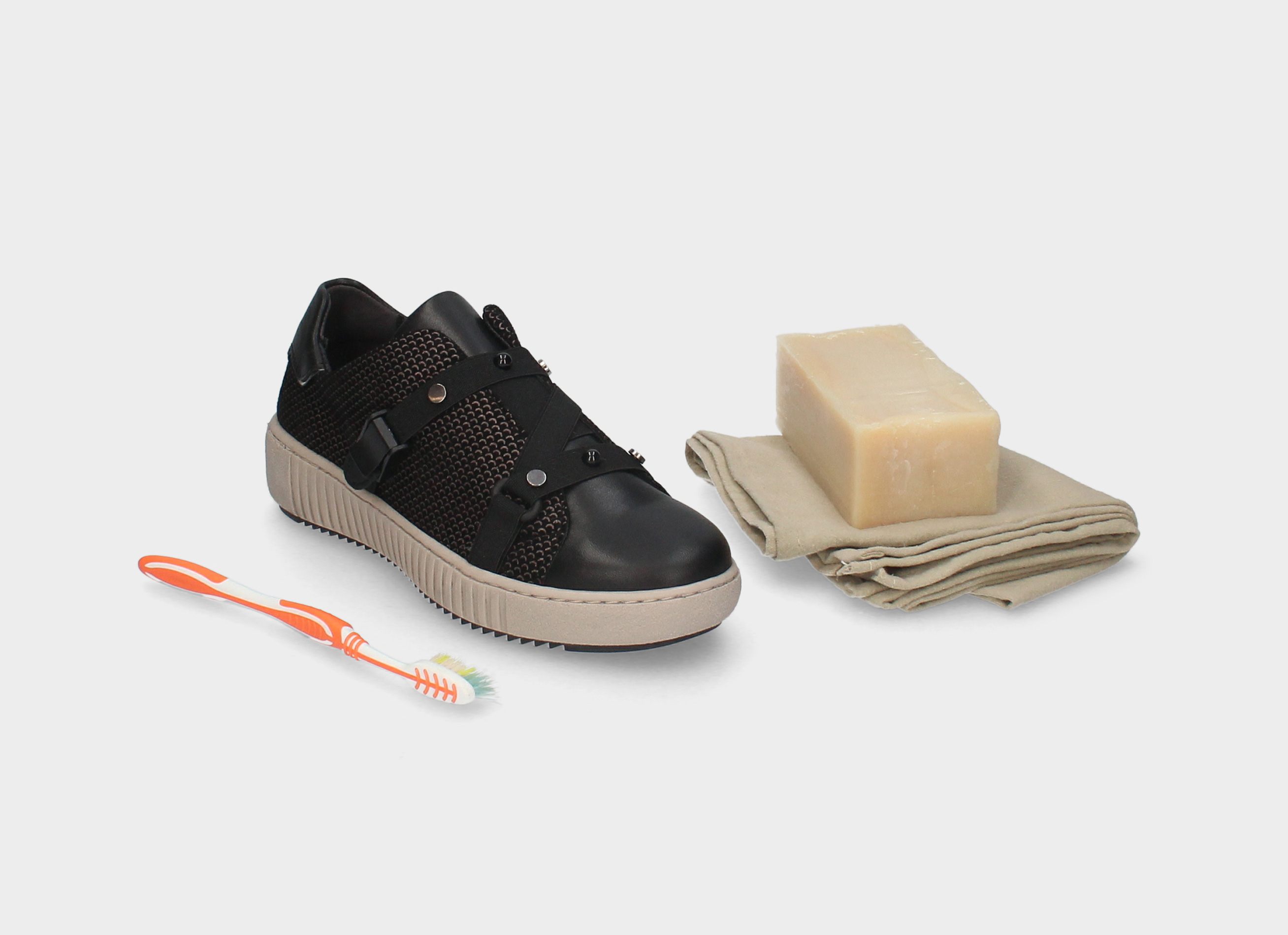 In the case of shoe soles with some stains, you should allow them to dry well and then use a school rubber to "erase" these small stains. This trick works very well on the soles of the Alice line, which remain as new!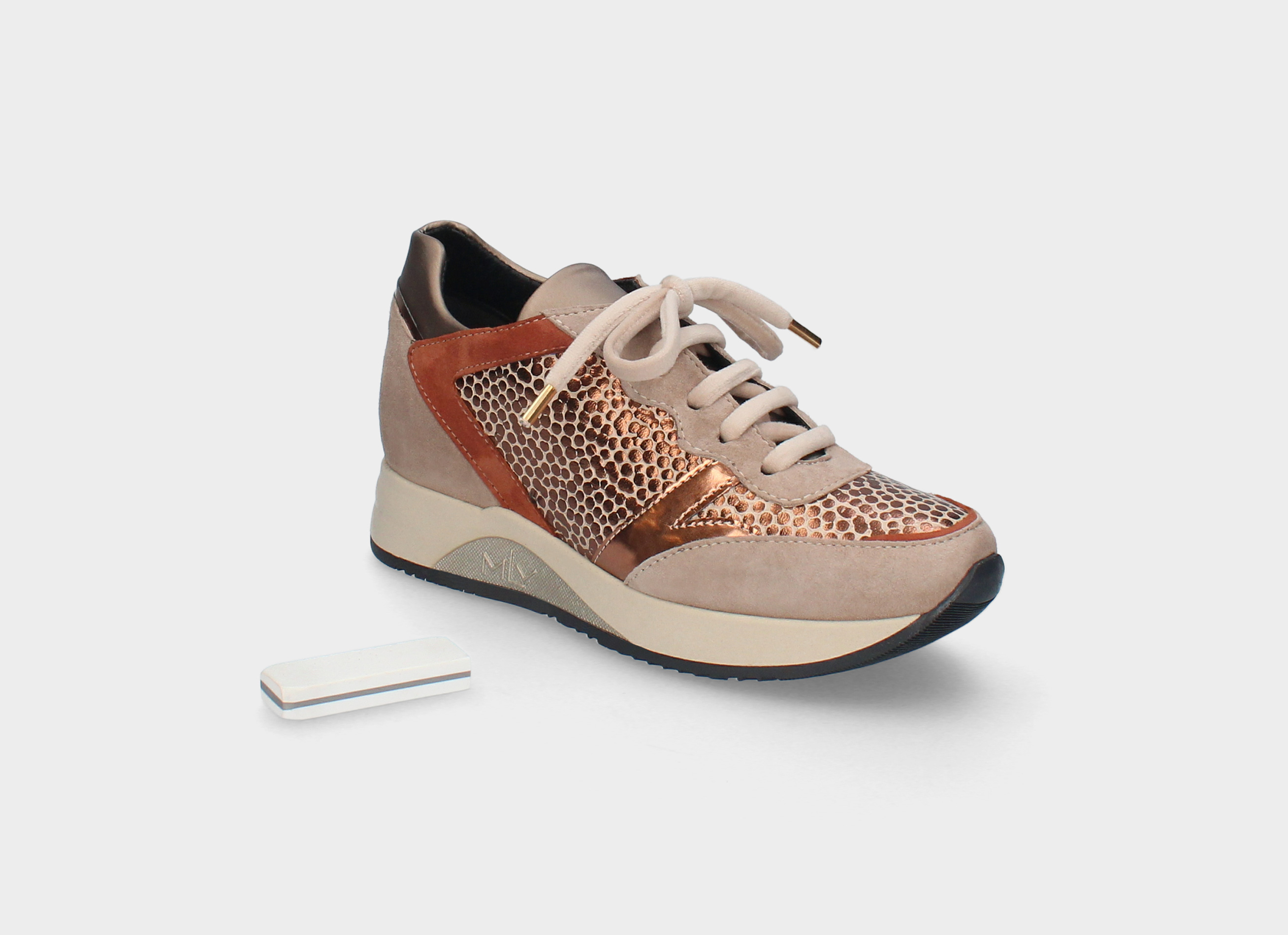 Cleaning Insoles


Our Ana model has a removable insole, you can easily remove it to air it out.
In fixed insoles you should wipe with a damp cloth in neutral soap all over the inside of the shoe. Let them dry well without ever exposing them to direct sunlight.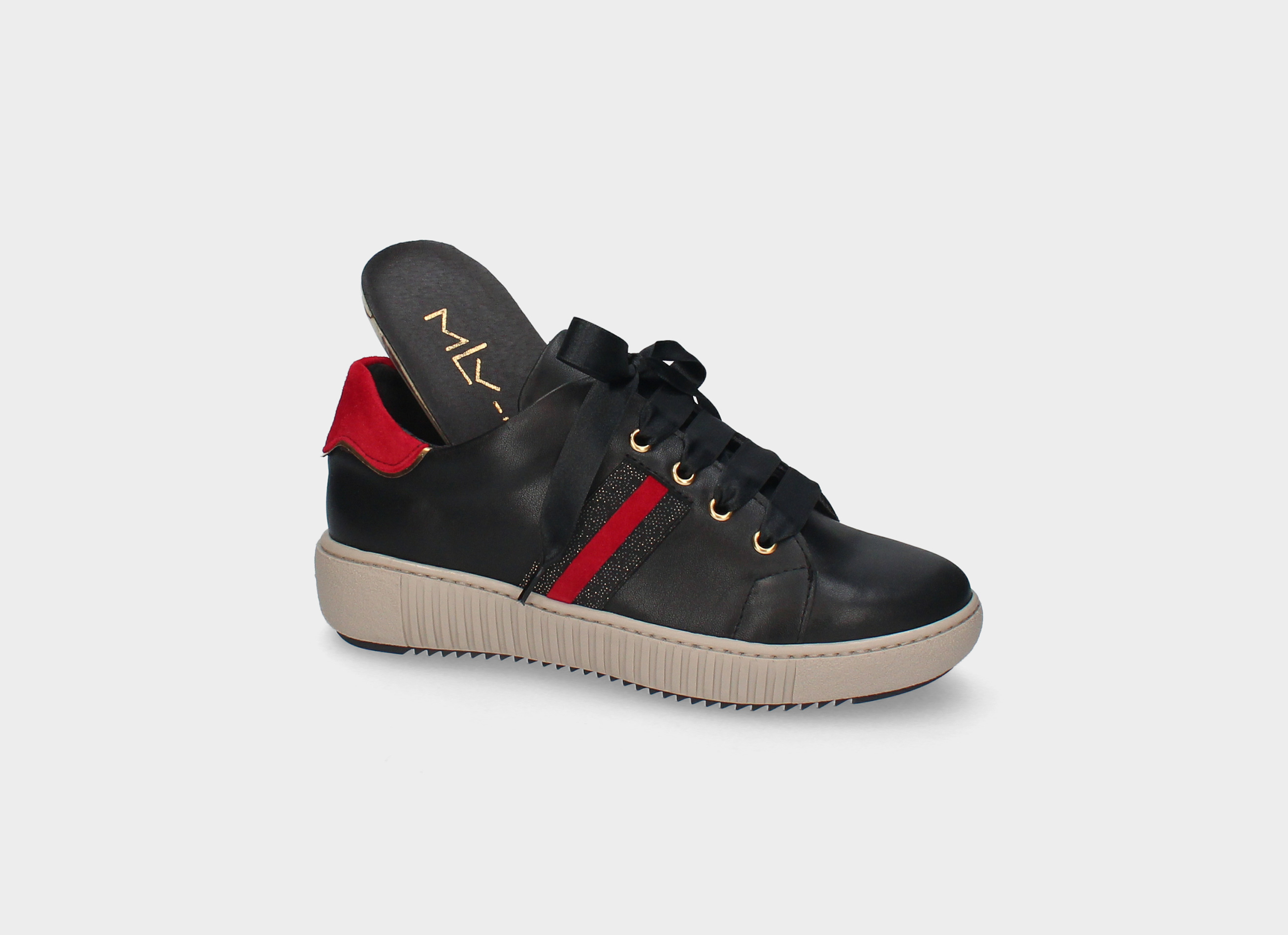 Caring for Suede


Suede is a more delicate material due to its velvety texture. Before you start wearing a suede shoe for the first time, we advise you to apply a waterproofing spray. This spray will help to protect the suede.


To clean suede, you should use a soft bristle brush to gently brush it against the grain, thus removing any dirt. If necessary, you can use a crepe rubber to clean any stain that exists.
Then brush softly in the direction of the grain, so as to brush it to its original position. You may now apply an evenly incoloured suede renewal spray to revive the colour of the suede.



Never use water and always clean the whole shoe evenly so as not to cause a difference in colour or texture.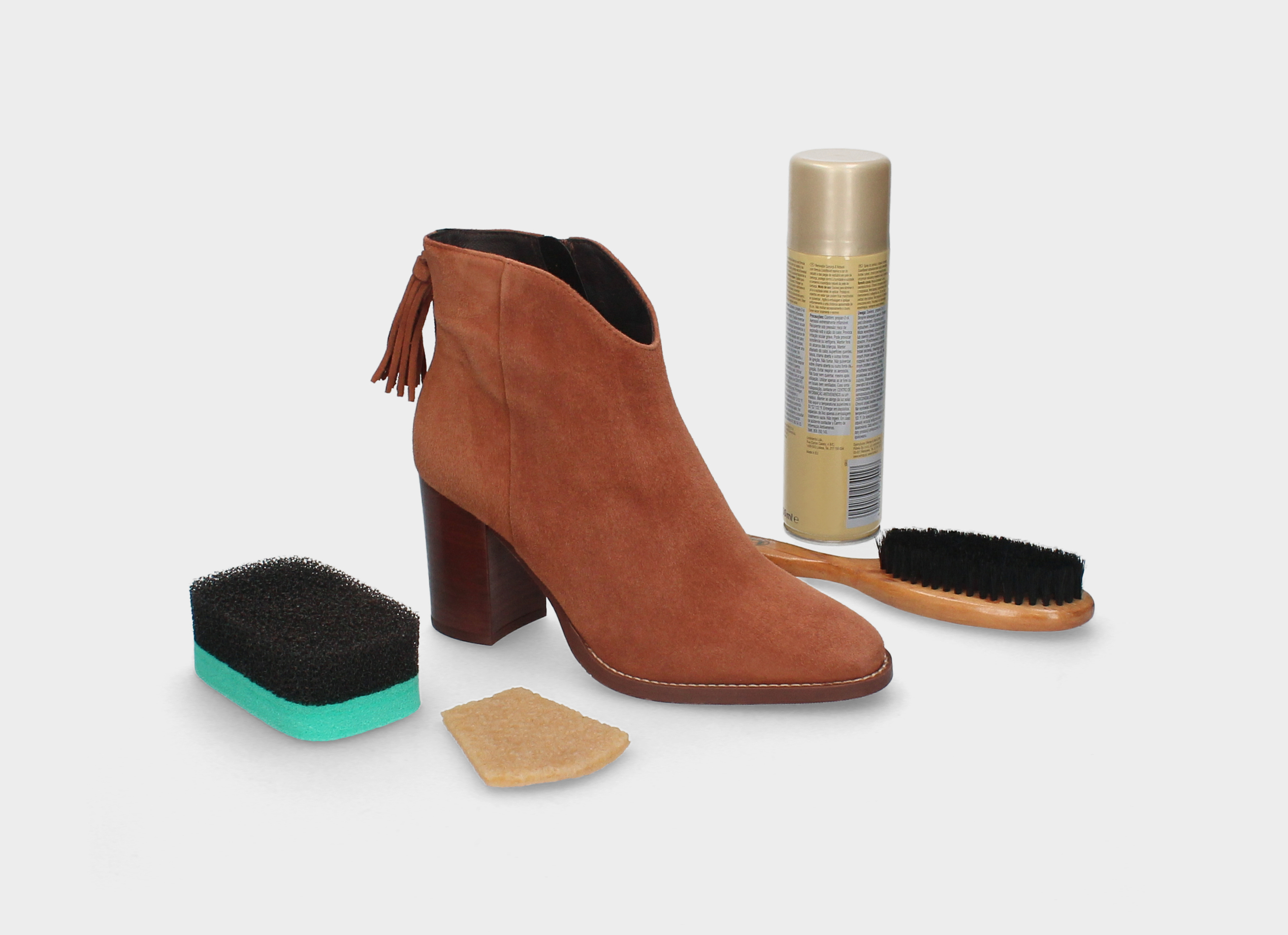 Caring for Leather


A damp cloth should be wiped over the surface and allowed to dry completely. With the help of a clean sponge for waxing, you can apply grease or wax to moisturise the skin and eliminate creases and small stains.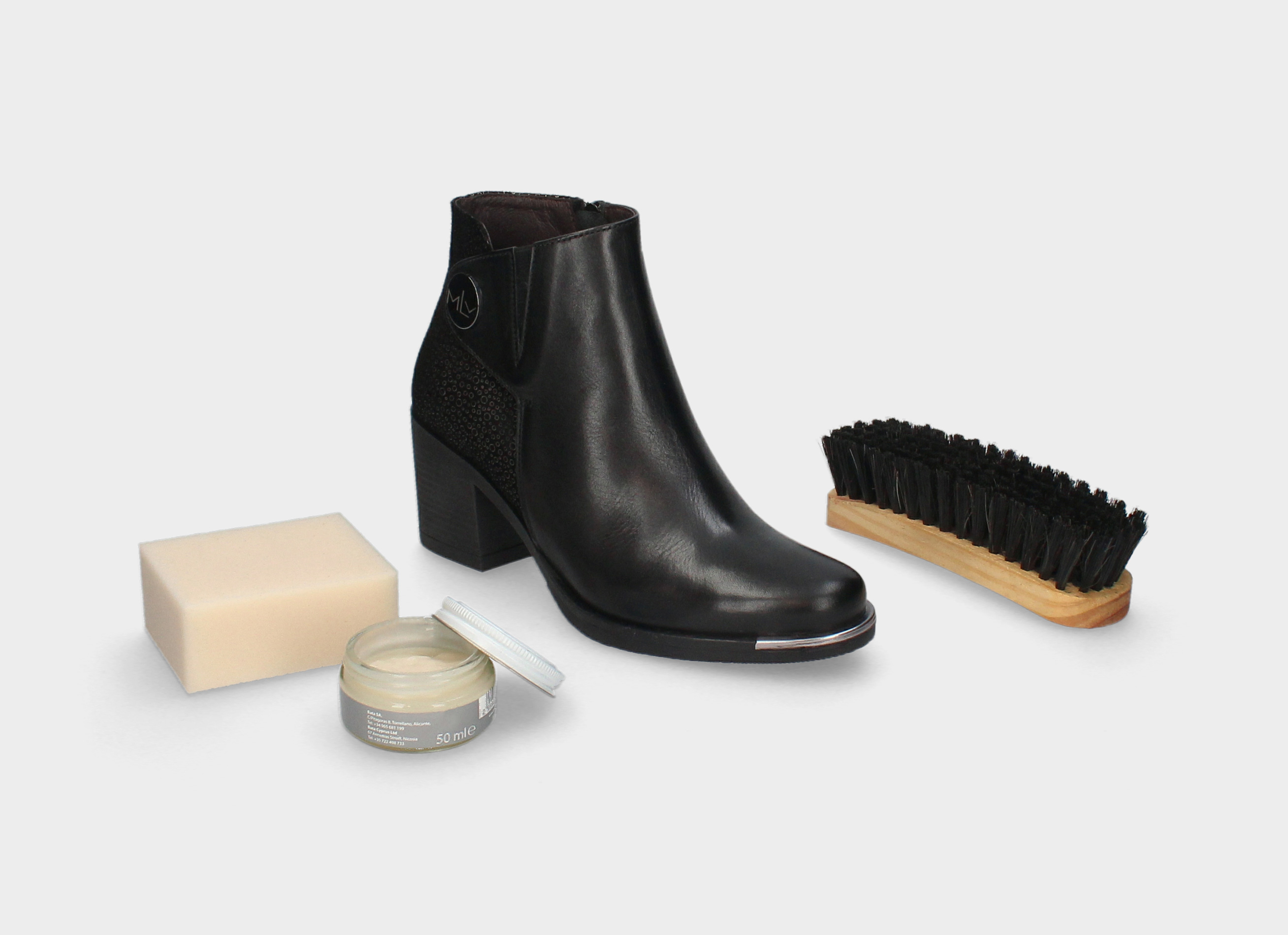 Caring for Varnish
In this type of shoe only a damp cloth should be wiped and then a dry cloth.
With simple habits and daily care it is possible to increase the longevity of the footwear and always keep them clean and hygienic. This way your feet will always walk in comfort.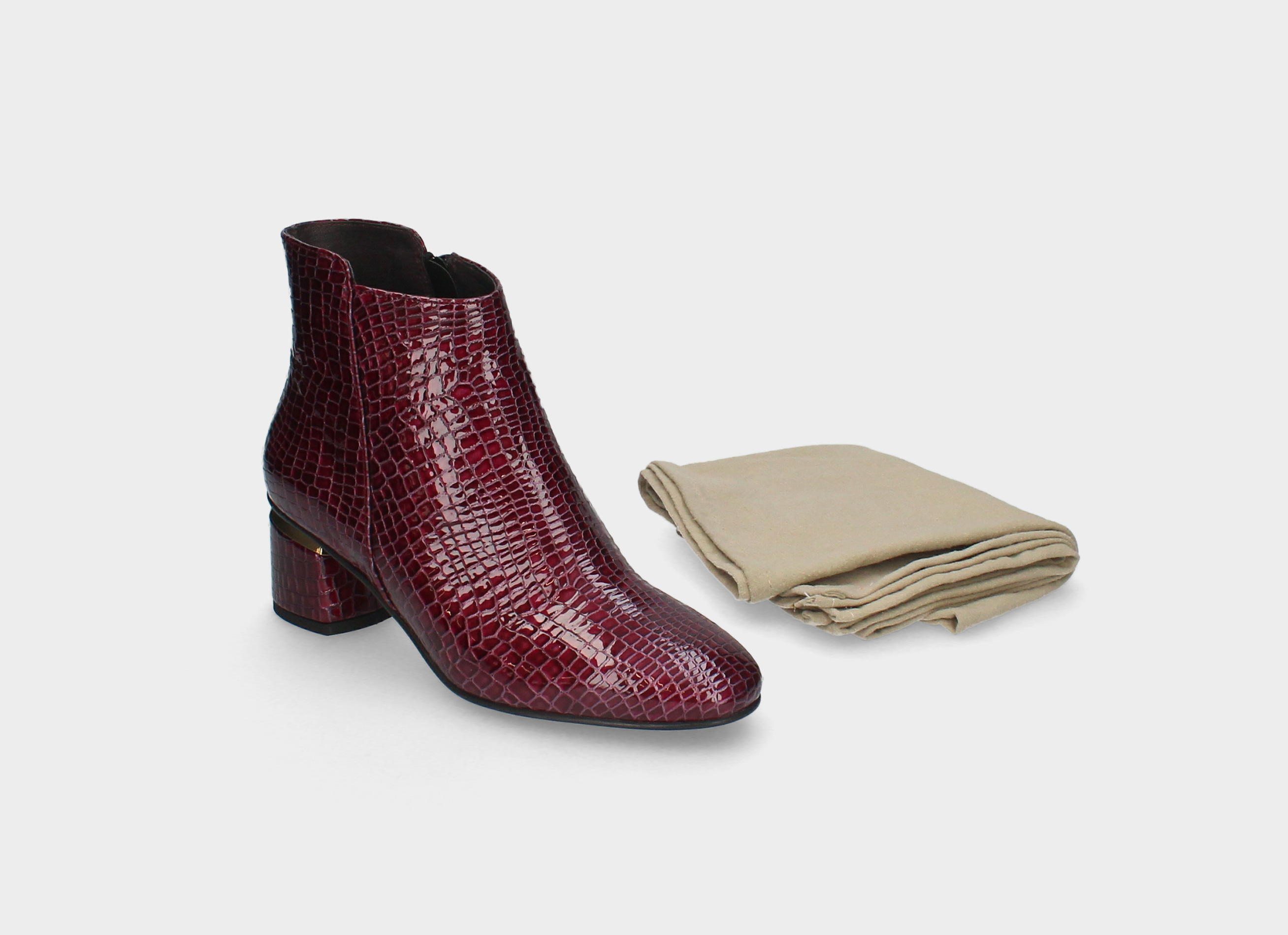 General Shoe Care:
There are some cares that are universal to all types of shoes and that we should always have in mind. They are small basic rules, very easy to follow in day-to-day life and that will help you to increase the durability of all your shoes, sandals, sneakers, boots, mules and slippers.
Never wash shoes in the washing machine;
Cleaning products are not recommended for fur, satin and other delicate fabrics;
Since our applications are placed by hand, extra care should be taken when shoes have stones, beads, crystals and other fragile and delicate applications;
Never put the shoes in direct sunlight;
Air the shoes frequently, always in the shade;
Avoid wearing the same shoes two days in a row;
Use of a shoehorn to avoid damaging the heel area;
Take care to always loosen and tighten the laces so as not to damage the counterforce;
You can place newspaper leaves inside the shoe to absorb moisture and help maintain the shape;
Use the shoe box to store the shoes for longer periods, the paper box helps to protect from dust and moisture.
Tip: You can store all your shoe cleaning utensils in one of our MLV boxes. This keeps the material clean, organized and easily accessible.