Fashion trends are nothing more than a reflection of the socio-cultural moment, like a mentality that influences us in our choices and behaviour. Some of these trends can be so surprisingly captivating that they become the object of desire, transforming themselves into true fashion icons.
Your mini skirt is a reflection of a sociocultural trend of a time, in which a new mentality originated an object of fashion. This piece, which became an icon in the 60's, is the result of the demand for feminine freedom at a time when women wanted to emancipate themselves and, amongst other symbols, adhered to the irreverent mini skirt as the emblem of this movement.
It is already a certainty that the future will be strongly marked by sustainability and by all that is organic and natural, and it is therefore expected that fashion will follow this movement. Based on this sustainable mentality, various aesthetic interpretations will emerge, where each designer and each brand will create pieces that will define the fashion of the upcoming decades.
Concepts defined, all that remains is to discover what we have this new season to complete our wardrobe!


Colours, prints and textures


Kaki Green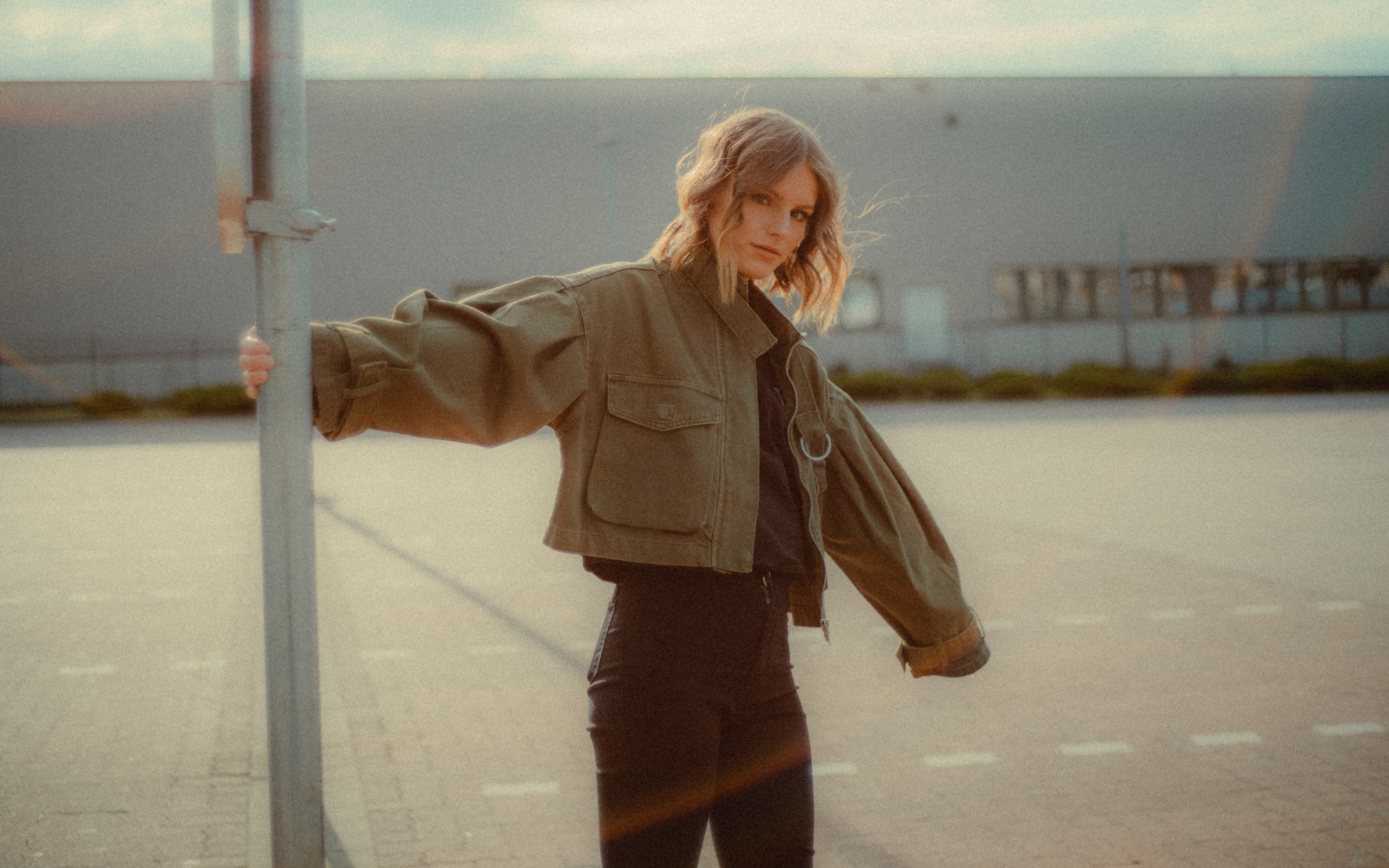 Kaki green is a colour that will renew your wardrobe. It is a colour that can highlight an outfit and at the same time become a basic tone.
Choose to use kaki by combining it with neutral tones such as white, beige, navy blue or brown. However, if you want a more modern and striking look, orange and yellow are great options.
The Cecilia06 high heel ankle-boots and Rafaela41 low heel ankle-boots, in kaki shades are key pieces in this new season.
Beige tones


Beige is an elegant and uncomplicated colour, which is why all styles are so consensual and delightful. In a season so marked by dark tones, beige can be the colour that lightens and rejuvenates your outfit.
If you haven't had the opportunity yet, we invite you to discover our popular models from the new Autumn-Winter collection: the Alice41 sneakers, the Viviana06 medium heel boots and the Rafaela29 ultra-comfortable ankle-boots.


Black and White Stripes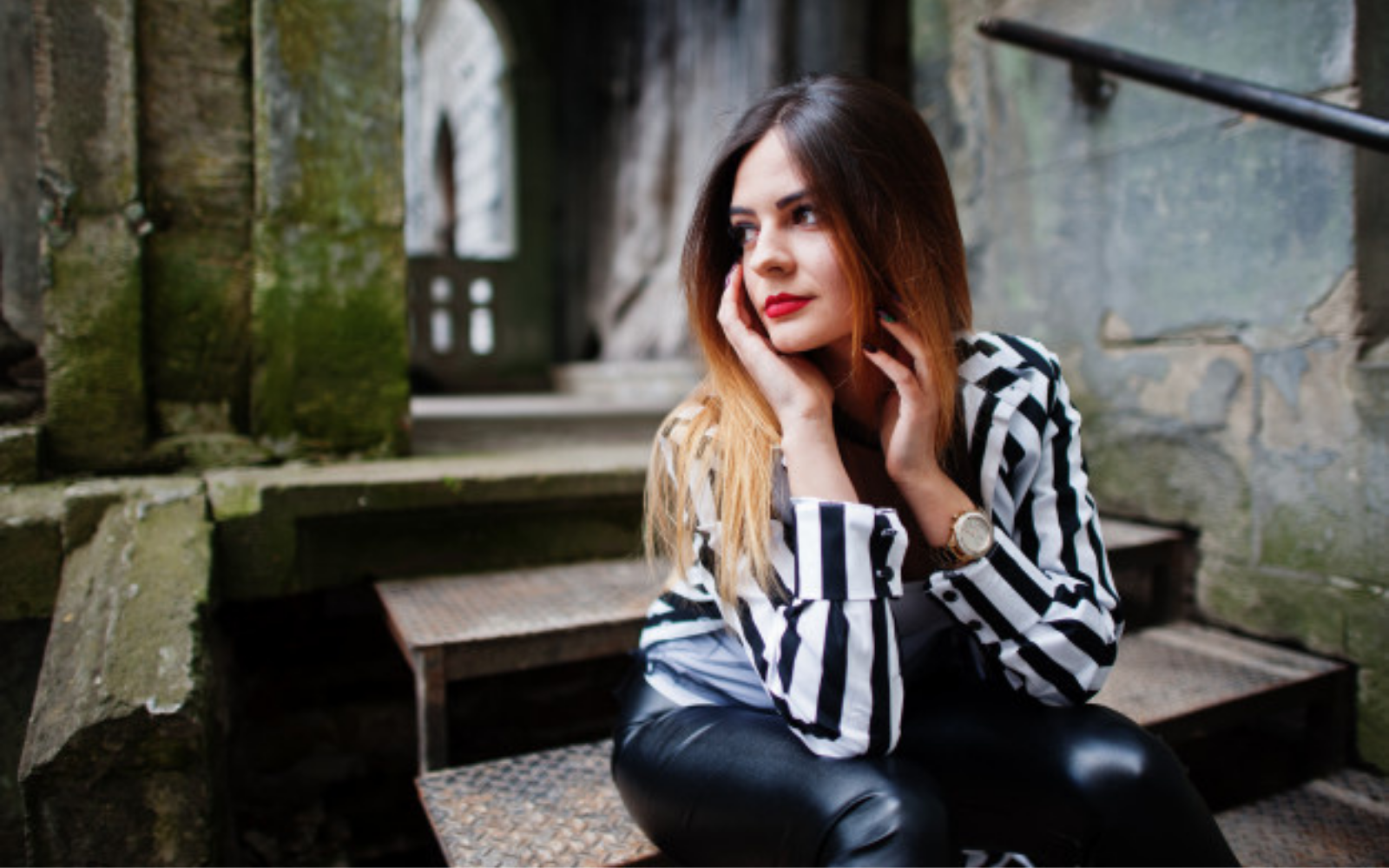 Winter is far too long to be boring!
Not being a macro trend, but with a potential, the trend of black and white seems at first sight too exuberant.
This pattern is the one that, escaping the animal print, we believe has the most potential. Used in a single piece, it reveals itself elegant and with a touch of irreverence.
Take as an example the Sara08 mid heel ankle-boots, Teresa01 midium heeled ankle-boots and the beautiful Sara10 ankle-boots, and be inspired!
Footwear
We are all passionate about shoes, aren't we?
Do you have any idea how many pairs of shoes you have, or have you thought about how many pairs from the MLV Autumn-Winter 2020 collection you will want for yourself?
Certainly difficult questions, but we are here to simplify your day.
Sneakers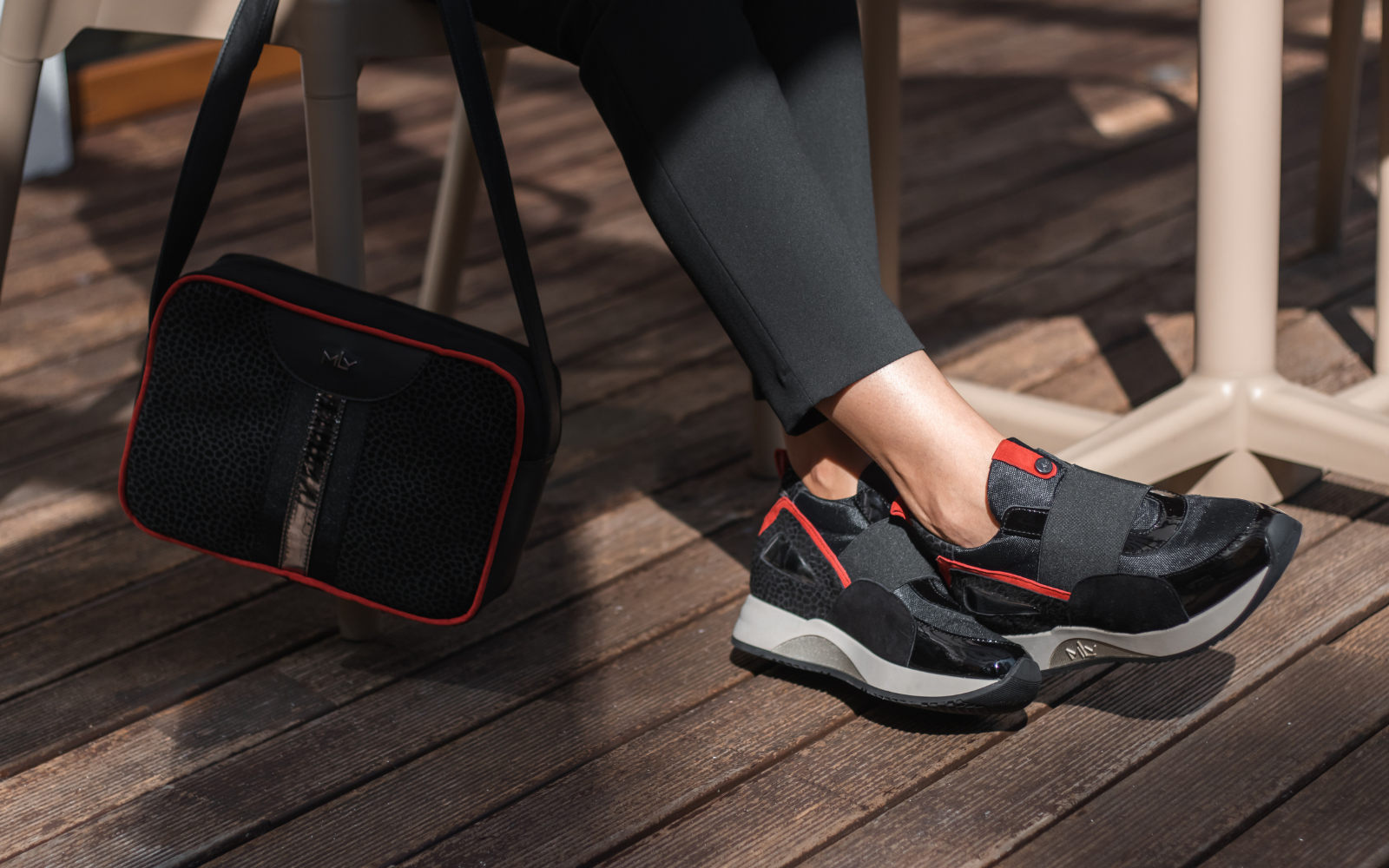 There's no turning back, sneakers are the favourite footwear to complete modern and fashionistic outfits, and it is to be expected that they will remain so for a few more seasons.
The models and sporty shoes are on the rise and, whether they are more or less irreverent, what matters is having a pair in each season. Get inspired and complete your look with our sporty Aurea models and our Casual Chic Alice sneakers.
Boots and Ankle-Boots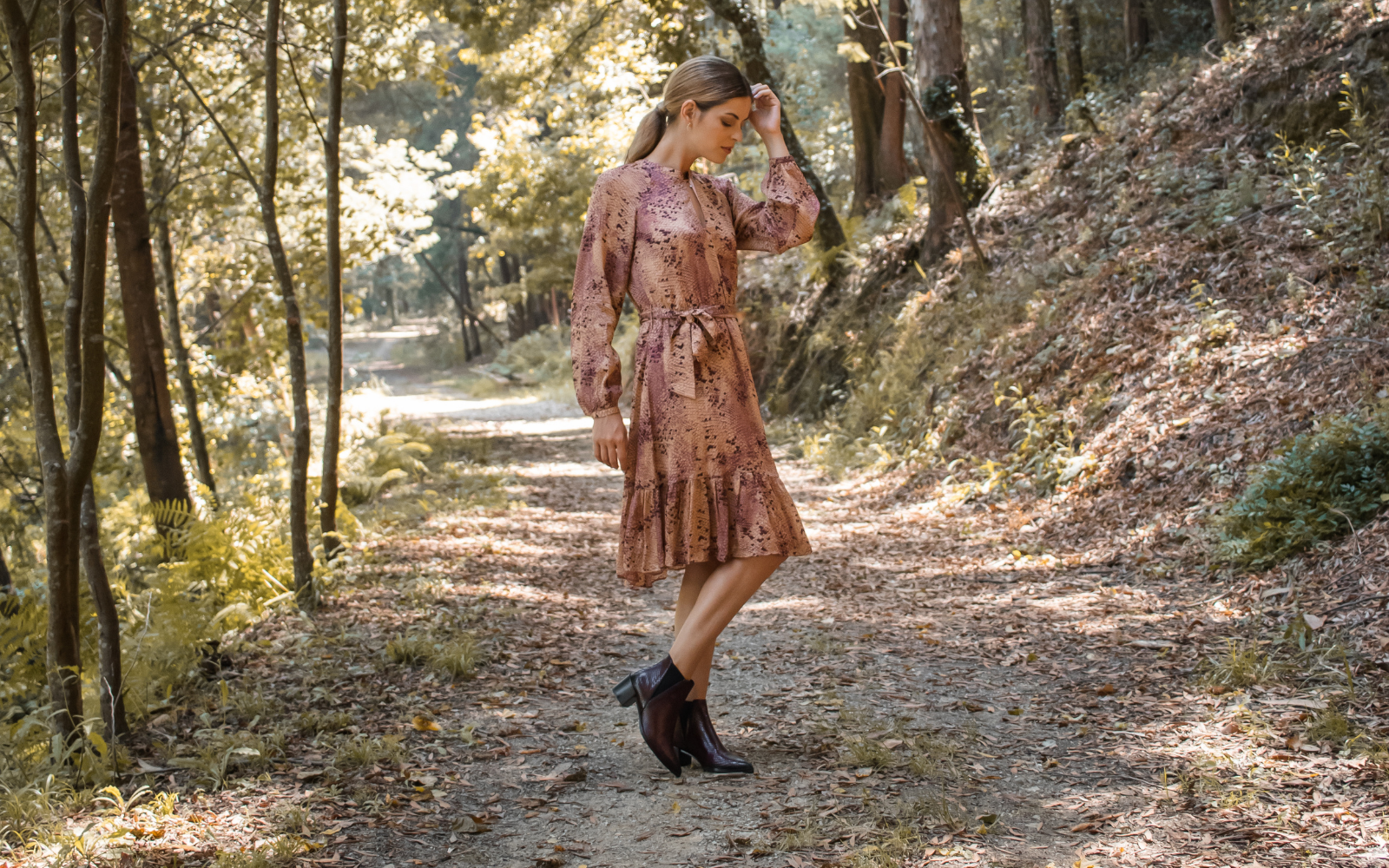 The Boots and ankle-boots for the Autumn-Winter 20/21 season are strongly characterized by comfort, versatility and practicality.
To face the rain and cold in great style, it is in this type of footwear that we see the greatest diversity of materials, colours and textures in styles that range from the more classic to the more contemporary.
For a more classical style, we suggest the Teresa ankle-boots. Easy to combine and timeless, they cannot be missing from any wardrobe.
If you want to brighten up a monochromatic look, you should try the animal print of the Rafaela38 ankle-boot.
The Texans, for those who are fans of the Western style, are still in force this season. Take a look at our western models.
Textures
Croco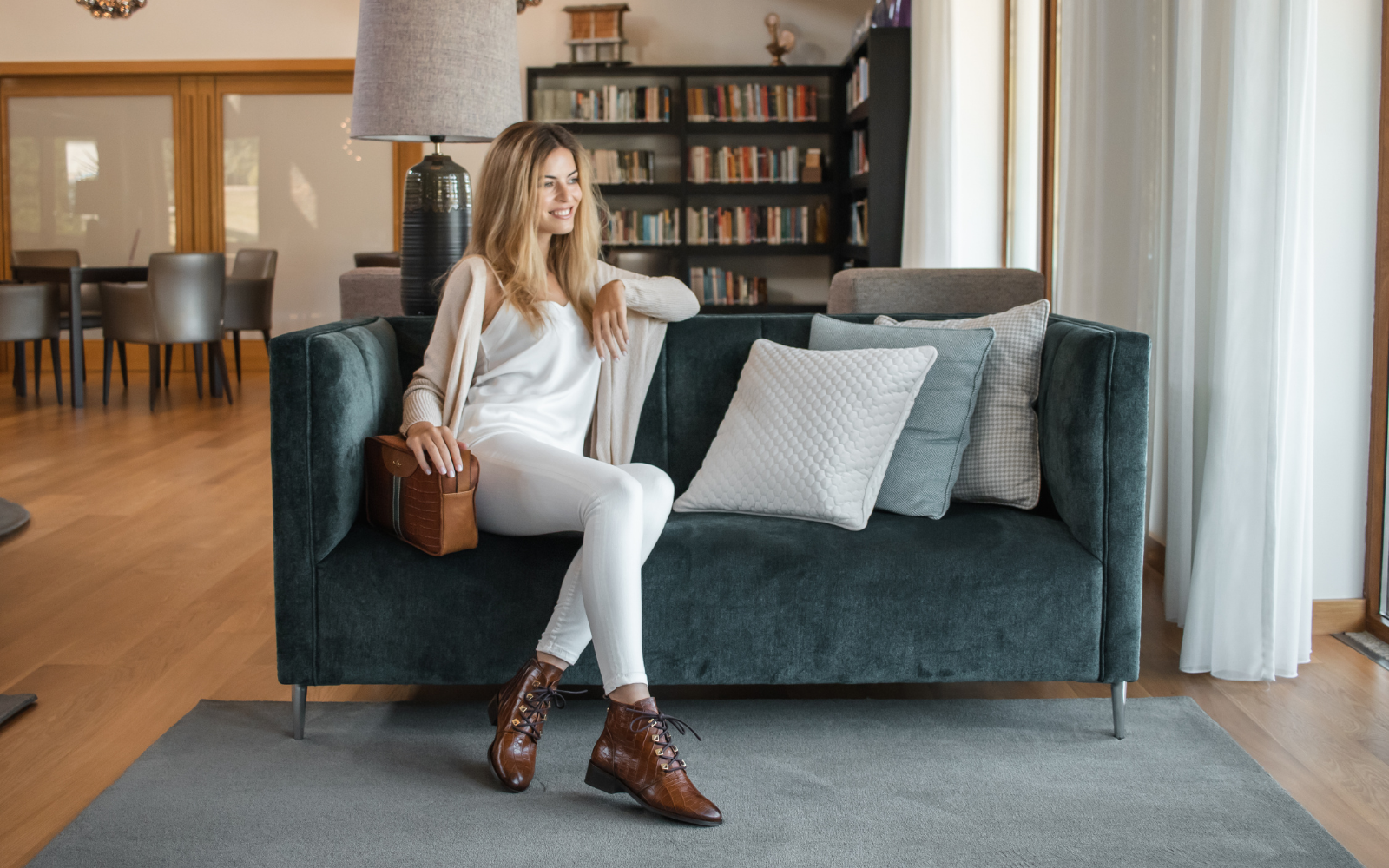 The crocus texture matches the animal print trend and has taken away the monotony and saturation of leopard patterns that have been massified.
It is only natural to see the crocus pattern blended in colour or even mixed with other materials, textures and patterns, creating an even more stylish look, accompanied by a square heel that guarantees comfort.
Fall in love with the Rafaela36 ankle-boots in a variety of colours to match your style. Complete your outfit with the Bruxelas shoulder bag also in a brown crocus pattern.
Stonework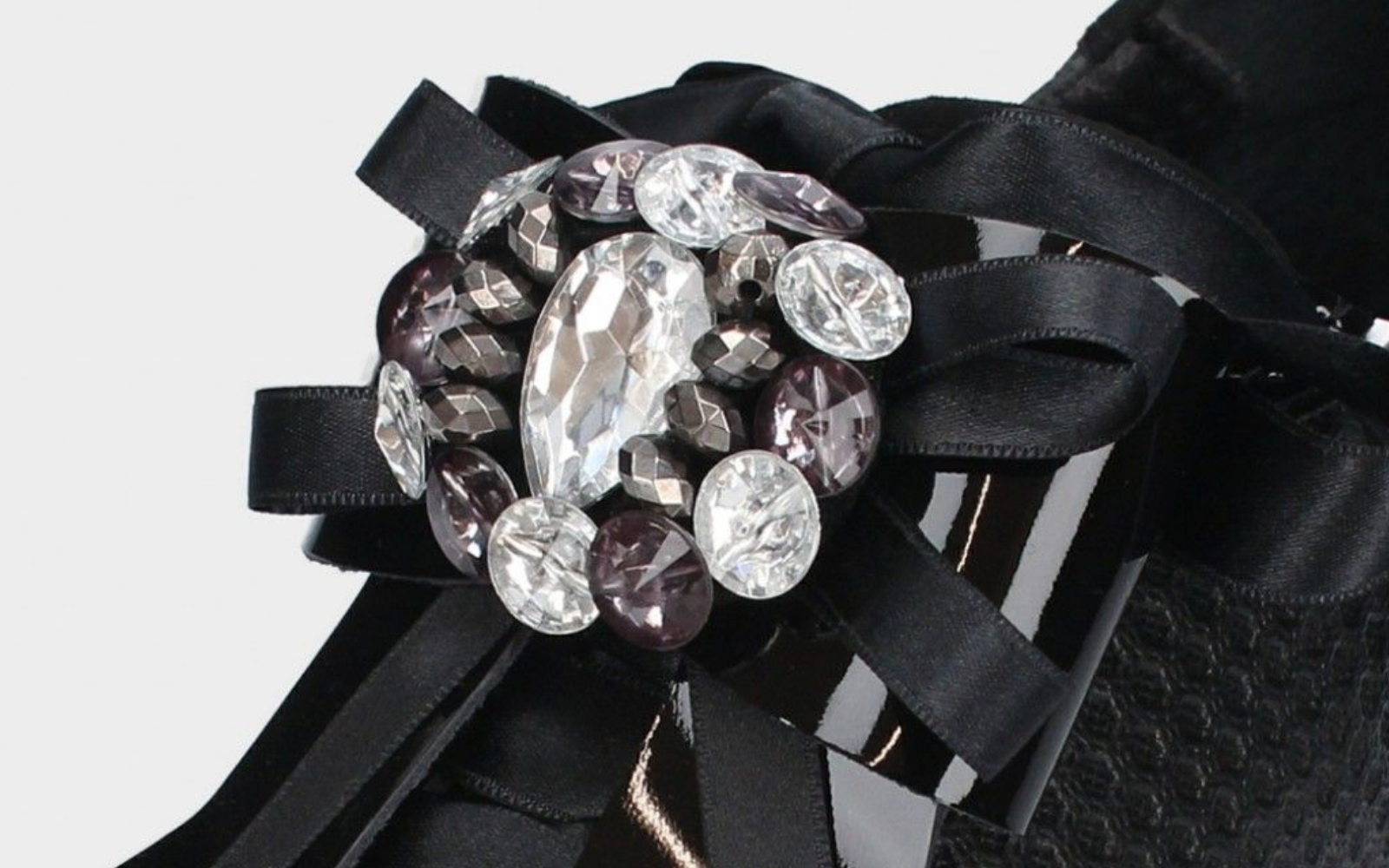 The detailing in stones and crystals is no longer present only in classical models but also in sporty and casual models. This reinterpretation of stones and crystals is very noticeable this season. Try the Alice55 sneaker or the Rafaela40 ankle-boots with stone accents, they are a key piece in any style.