The new MLV Shoes collection reflects the multifaceted life journey of the modern woman.
The entire collection is a sum of symbols and elements that reveal the motivational essence of the various lifestyles of the present woman. For the classic MLV Shoes woman, comfort and well-being are the priority while for the more daring MLV Shoes woman, discovery and travel rekindle the imagination and become the pillar in an increasingly hectic life.
This article explores the top
footwear trends for autumn-winter 23
, helping you to stay up-to-date with fashion and to choose the perfect footwear that will complement your new-season outfits.
Moccasins: Elegance and Comfort
Women's moccasins
remain a timeless classic shoe, this season we present a new approach to design and style. An elegant fusion between tradition and modernity.
Elegance combined with comfort is the key, which makes them a versatile choice for the work environment or a casual day out on the town. Moccasins with details such as buckles, fringes and stones are also on the rise, adding a touch of sophistication.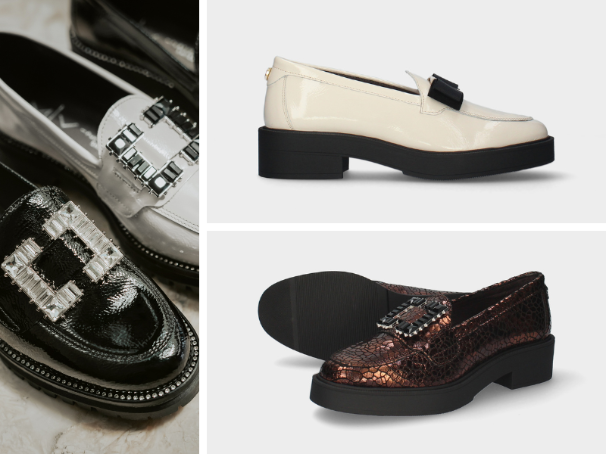 The irreverent Raquel moccasin features a new sole, design, and combinations of colours and textures. An excellent complement for work looks or classic-modern styles.
Sneakers: Versatility and Style
Women's sneakers
continue to be the most popular option for those looking for comfortable and stylish footwear. With a rich colour palette and textured materials, they become a piece of art. Luxurious prints are highlighted creating a perfect combination of practicality and elegance. In addition, delicate details that add a touch of charm make the sneakers a versatile choice for any occasion, from casual outings to more formal gatherings.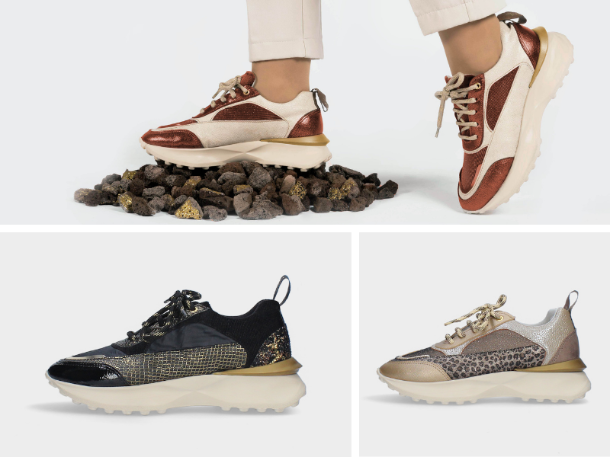 The Brigida sneaker is one of the great novelties of the collection. With an ultra-light sole of irreverent design, it promises to be one of the great innovations of the collection.
In addition, you may find a novelty in the shoe's lining, which provides more comfort to the foot. The mixture of textures in bronze, beige and black shades configure a trendy and futuristic style. All these novelties set the Brigida model as one of the trends of the season.
Ankle Boots: Simplicity and Boldness
Women's ankle boots
are a must-have for the colder months, and the autumn-winter 2023 season brings a range of options, from basic to more daring models. Low and
medium-heeled ankle boots
are perfect for everyday wear, offering comfort without compromising your style. For more special occasions, ankle boots with strass applications, sparkles and vibrant colours can elevate your look.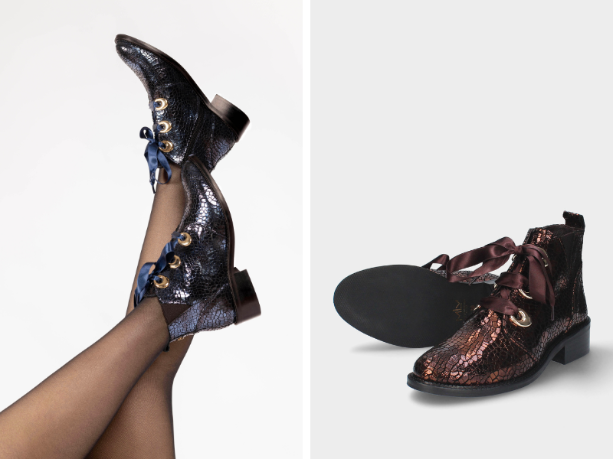 This season, the timeless, comfortable and elegant Rafaela presents new combinations of colours and textures.
Thanks to it's elegance, it is an easy model to match with any look, thus being an essential piece in any wardrobe.
Flat shoes: casual-chic perfect for everyday life
Women's flat shoes
are ideal for those who love comfort without sacrificing style. This season, flat shoe models stand out for their sophisticated details, perfect for complementing classic looks full of femininity.
When considering flat
shoe trends for autumn-winter 2023
, it is evident that the focus is on combining comfort with elegance.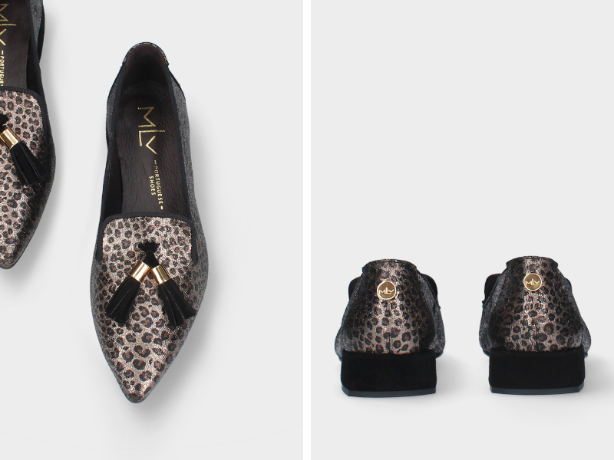 Rediscover the classic Lea model which, in this collection, features details in glitter, crystals and velvety textures.
You can discover the new collection at the online store or in one of our multi-brand points of sale.
MLV Shoes - Walk With Grace