To talk about combat boots is to talk about being in the front row of fashion trends.
That silky feminine dress will now only pair with a military boot, as the trend of the moment is to deconstruct the unrealistic concept of perfect beauty.
The history of military style boots dates back to the time of World War II when German army doctor Klaus Märtens, following an ankle injury, designs a pair of soft leather boots with a resistant sole and shock-absorbing properties.
This was the step towards success and in 1960, the first Dr. Martens boots arrived in the United Kingdom. In the 90s, with the grunge movement, the laid-back street style of rock bands took over all over the catwalks and streets, bringing combat boots back into the spotlight.
How to combine combat boots?
With the new season arriving, with the first raindrops and cold weather looming, boots are the best bet for your new wardrobe.
Combat boots give a cool and young attitude to a casual style. Easily associated with any style, they will make your look without a doubt more striking. The trick is to let the boot take one of the key roles in the look, complementing it with a short dress or fitted trousers to elongate the silhouette.
Due to their markedly masculine appearance, these boots look particularly great with a more romantic style. Short dresses with a fitted waist are the perfect match for these boots. This antagonism between the feminine and the aesthetic harshness of military boots is the true secret to building a balanced look.
Telma, the combat boot from MLV Shoes
Our new Telma model presents the military style, but with a touch of elegance. If you are looking for the perfect boot to complete casual and laid-back styles without losing femininity, take a peek at our new collection.
The new Telma model promises all the comfort you need since it has a memory foam insole, giving total comfort to your foot throughout the day.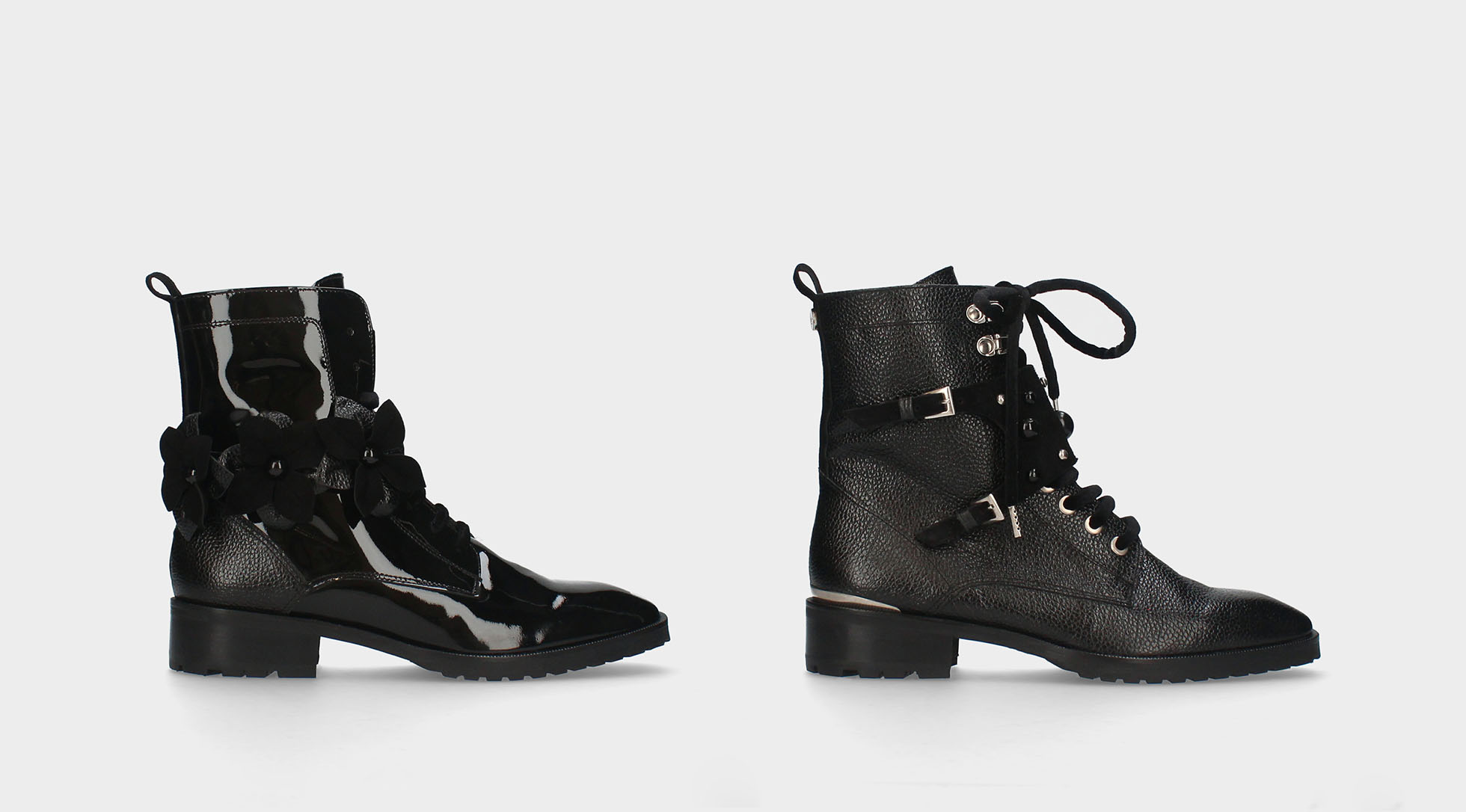 This new line presents a young design with bold details and a pinch of irreverence for a casual-chic style. The bold textures and feminine details under the robustness of the sole and the square shape, configure the perfect military boot style.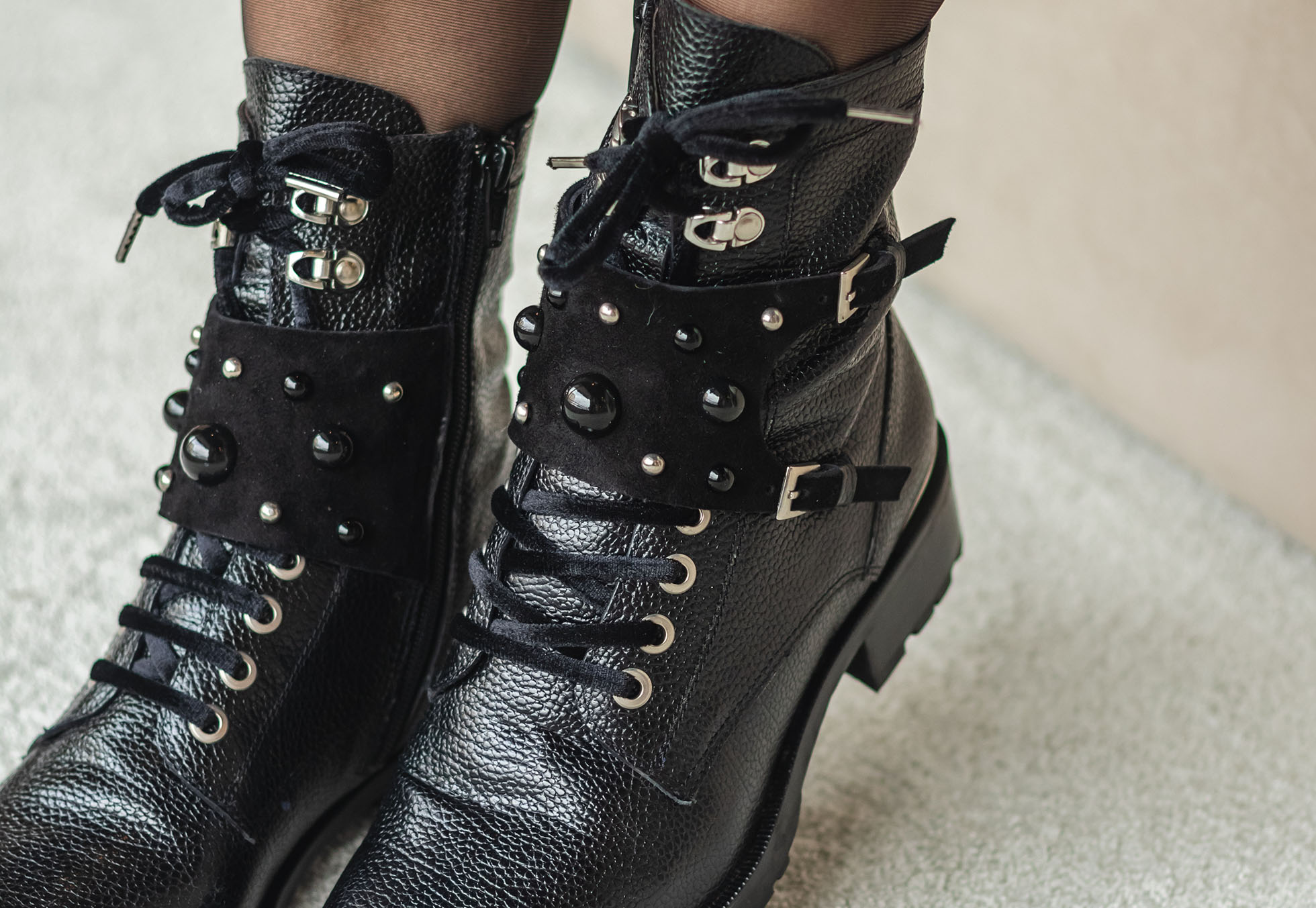 Come and meet the Telma combat boot and reinvent your style!