The new MLV Shoes Autumn-Winter 21/22 Collection will surprise you! Full of feminine details, bold textures and removable applications, this collection is full of original details. Because all women have their unique radiance and deserve a collection made especially for them.
Removable applications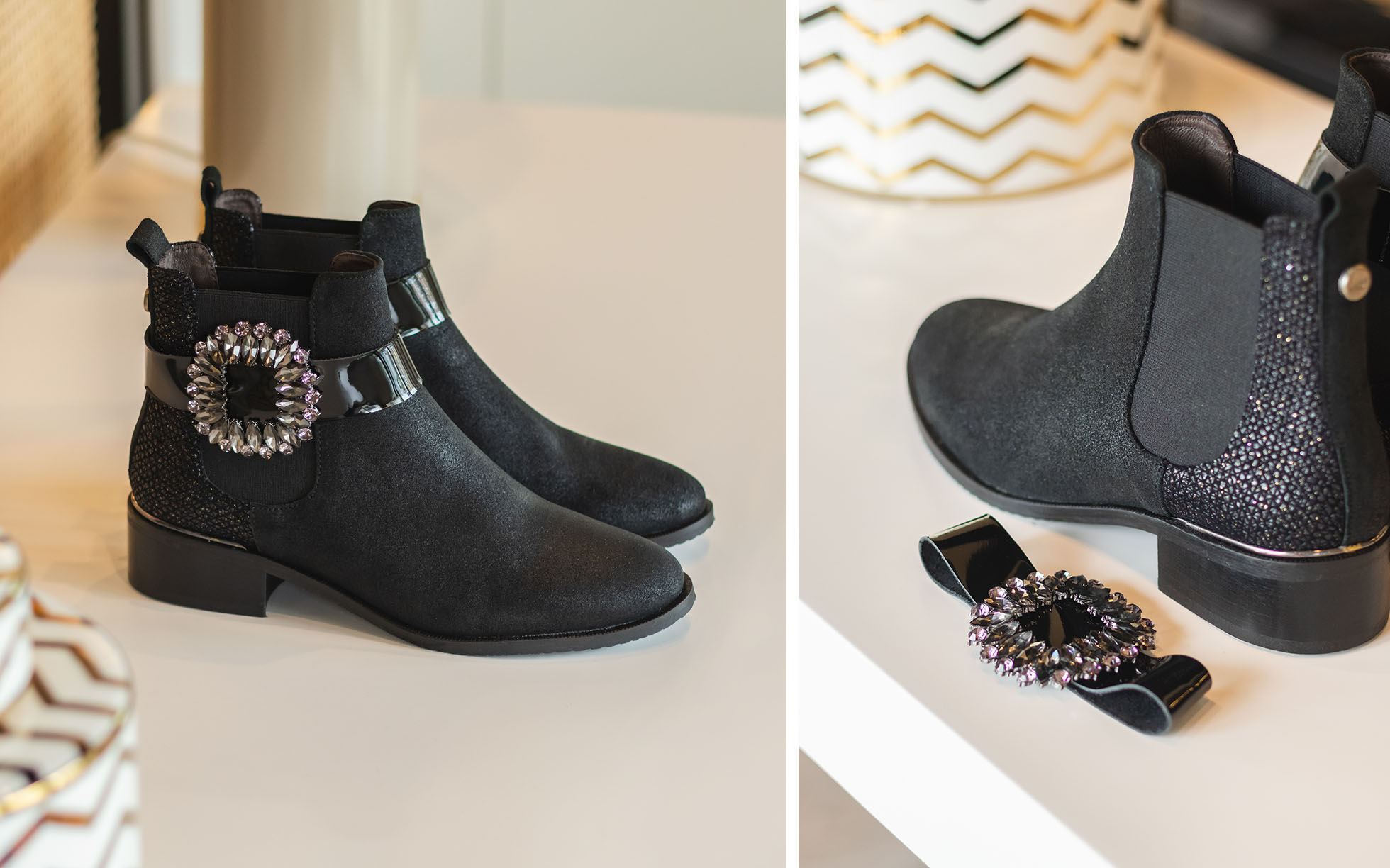 The pearls and removable accessories will be the protagonists of this autumn-winter 21/22, as they will bring character and charm to the shoes in a single detail.
In the new MLV collection, you will be surprised by the removable applications in the shape of flowers, in leather and finished with pearls, which will transform your shoes into an unexpectedly original and unique piece. The Alice84 wedge sneakers models, the Rafaela46, Rafaela56 ankle boots and the Telma 05 military boots, can be worn with or without application adding a new dynamic to your look. In addition to that, we have new models that you didn't find in previous collections!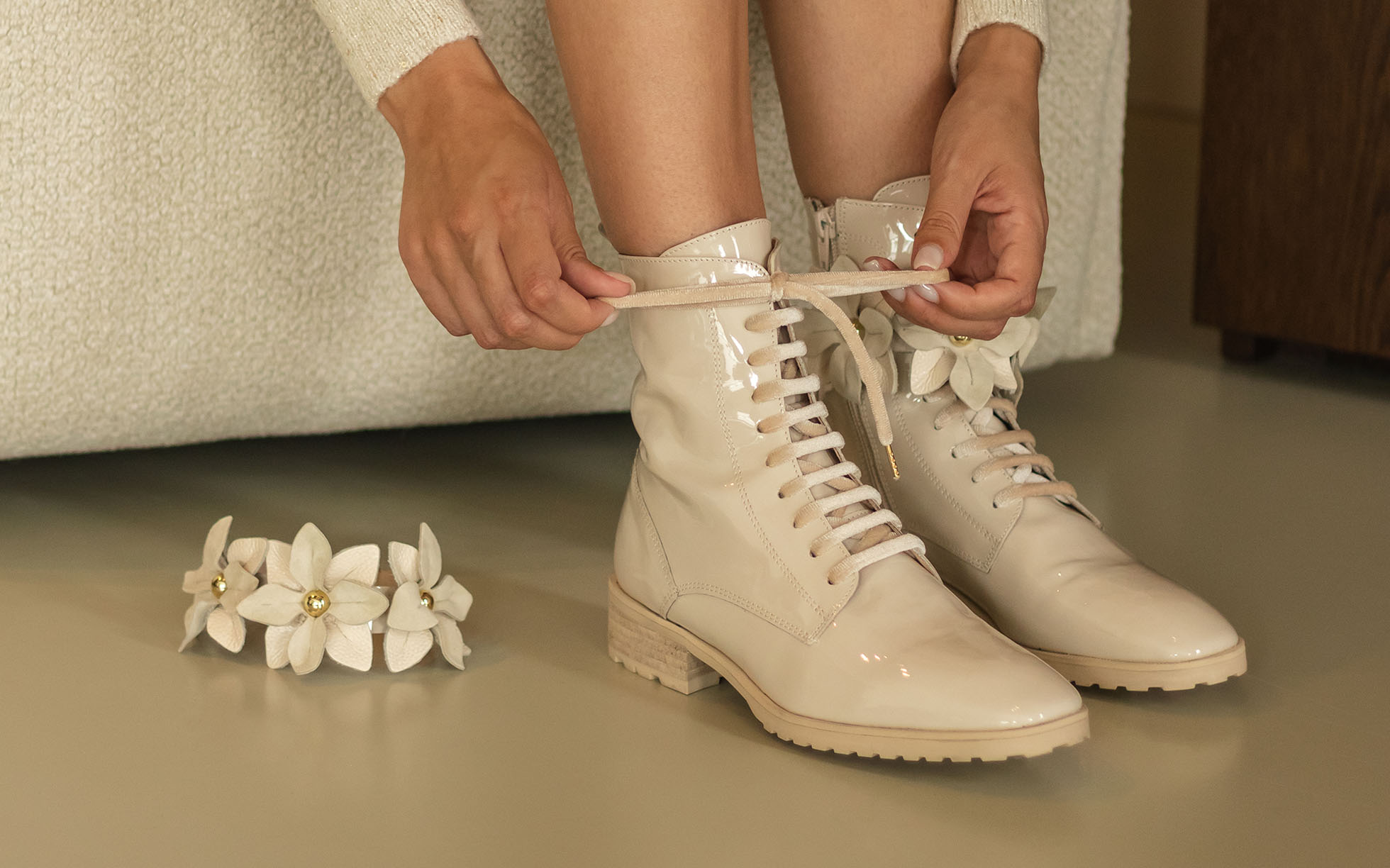 Thinking of the dynamics of creating your own look, the models of boots and ankle boots Rafaela 52, Tania01, Telma 04 and Telma 05, can be worn with or without application. You can let your imagination run free and choose a more discreet look or be bolder and choose to wear your shoe with the application. Get creative and create your own style!
Even more comfort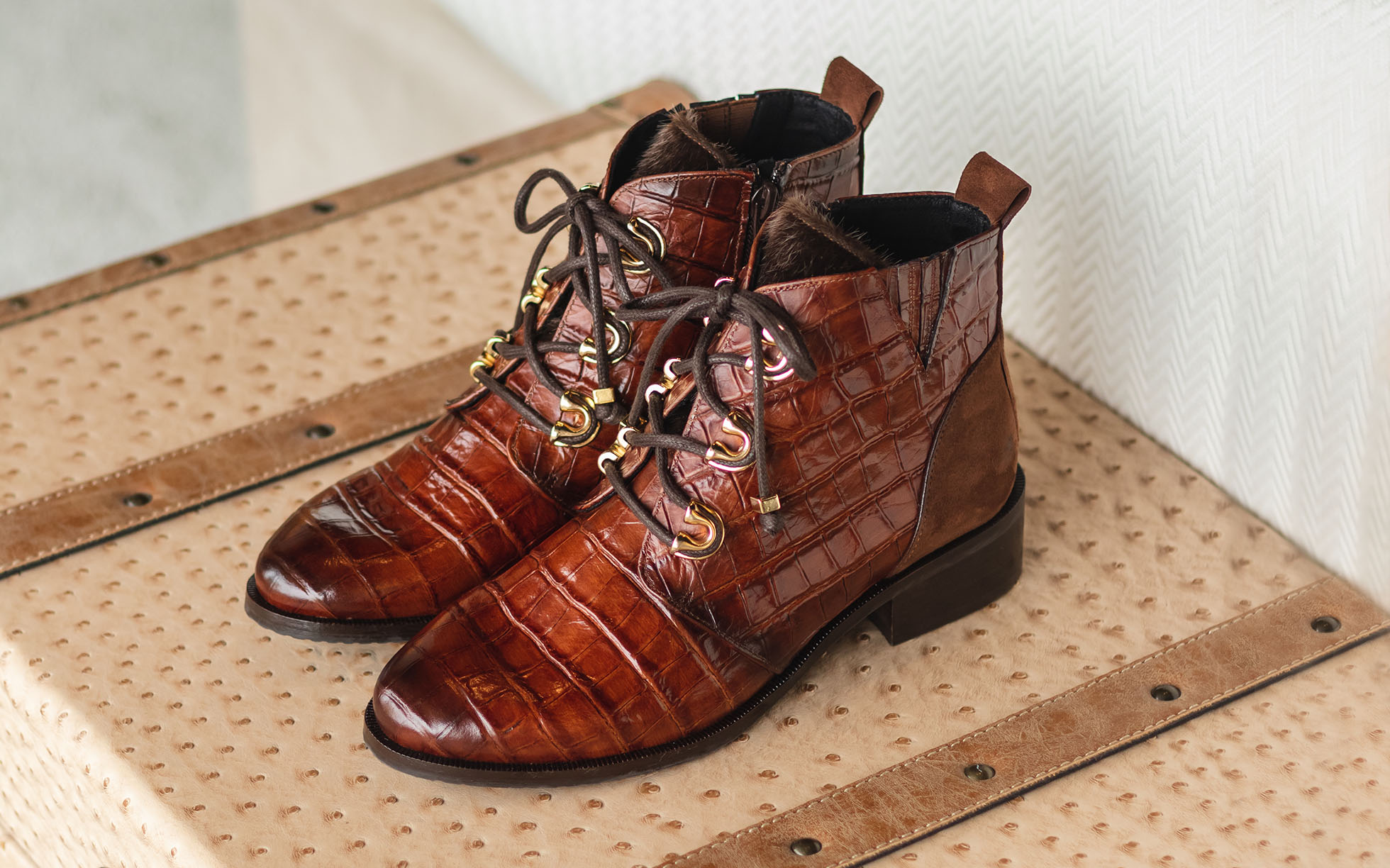 With your well-being in mind, we have developed a memory foam comfort insole that will perfectly adjust to your foot. Be amazed by the comfort of our Rafaela and Telma ankle-boot and boot models, where you will find the maximum comfort for your style.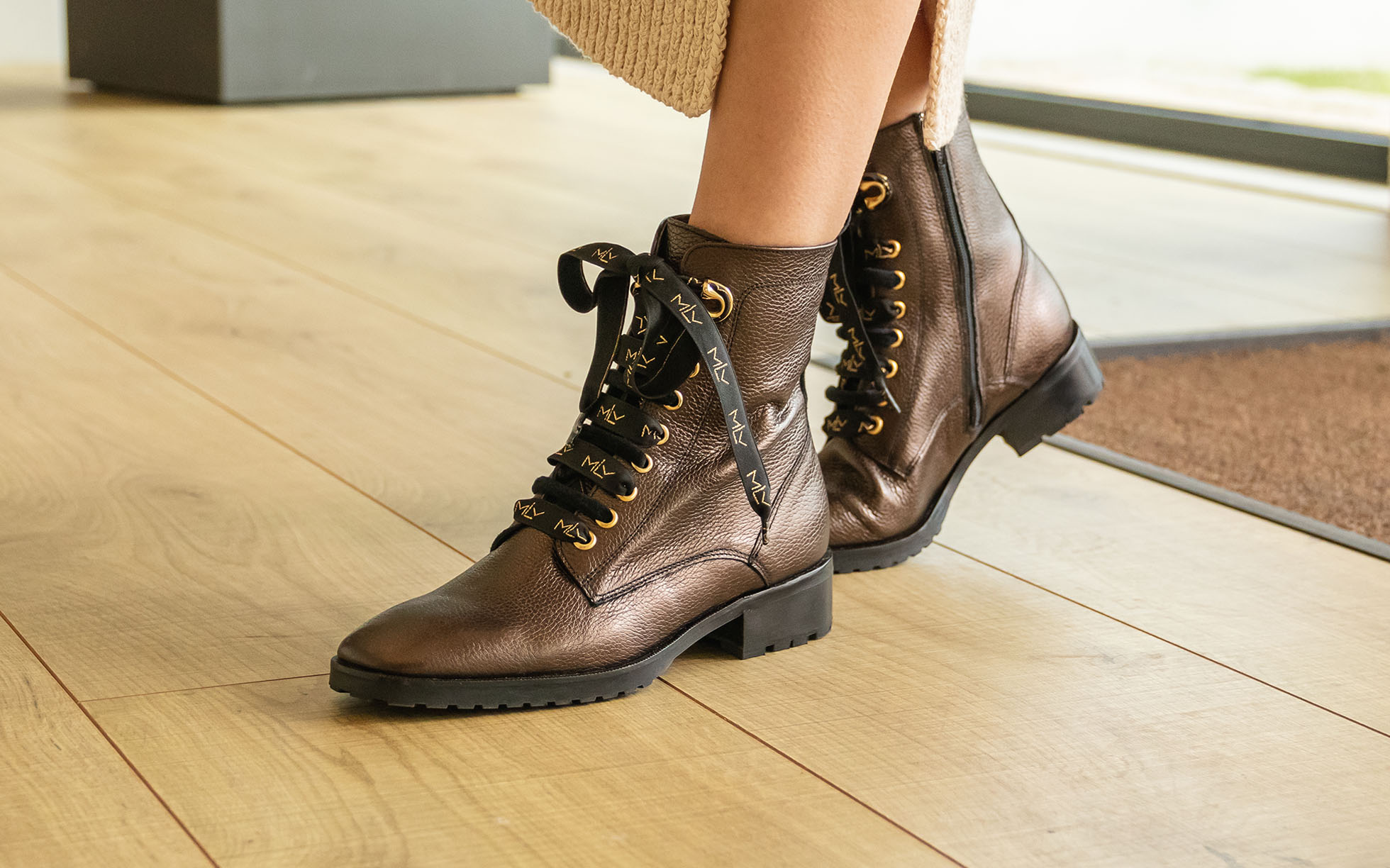 More Glamour
We have reinvented the basic black where details in green, burgundy, camel and shimmers in dark tones will add a new glamour to your shoes and will look great with the new colours and trends of the season.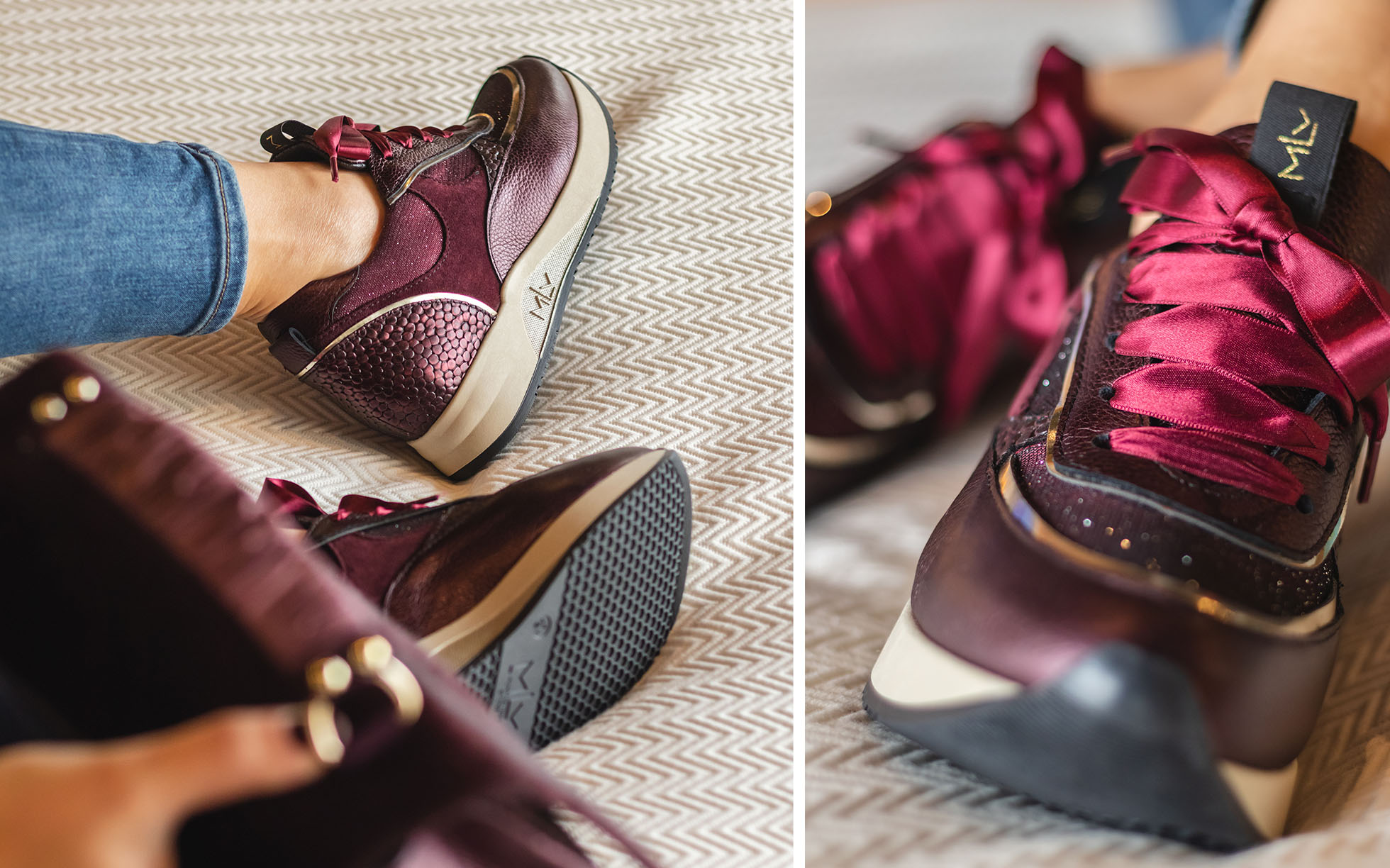 The new designs in geometric prints and the new arrivals in burgundy, green and camel, which will soon be hitting the shop windows, will match perfectly with our creations. Start designing your new wardrobe now, we will help you complete it.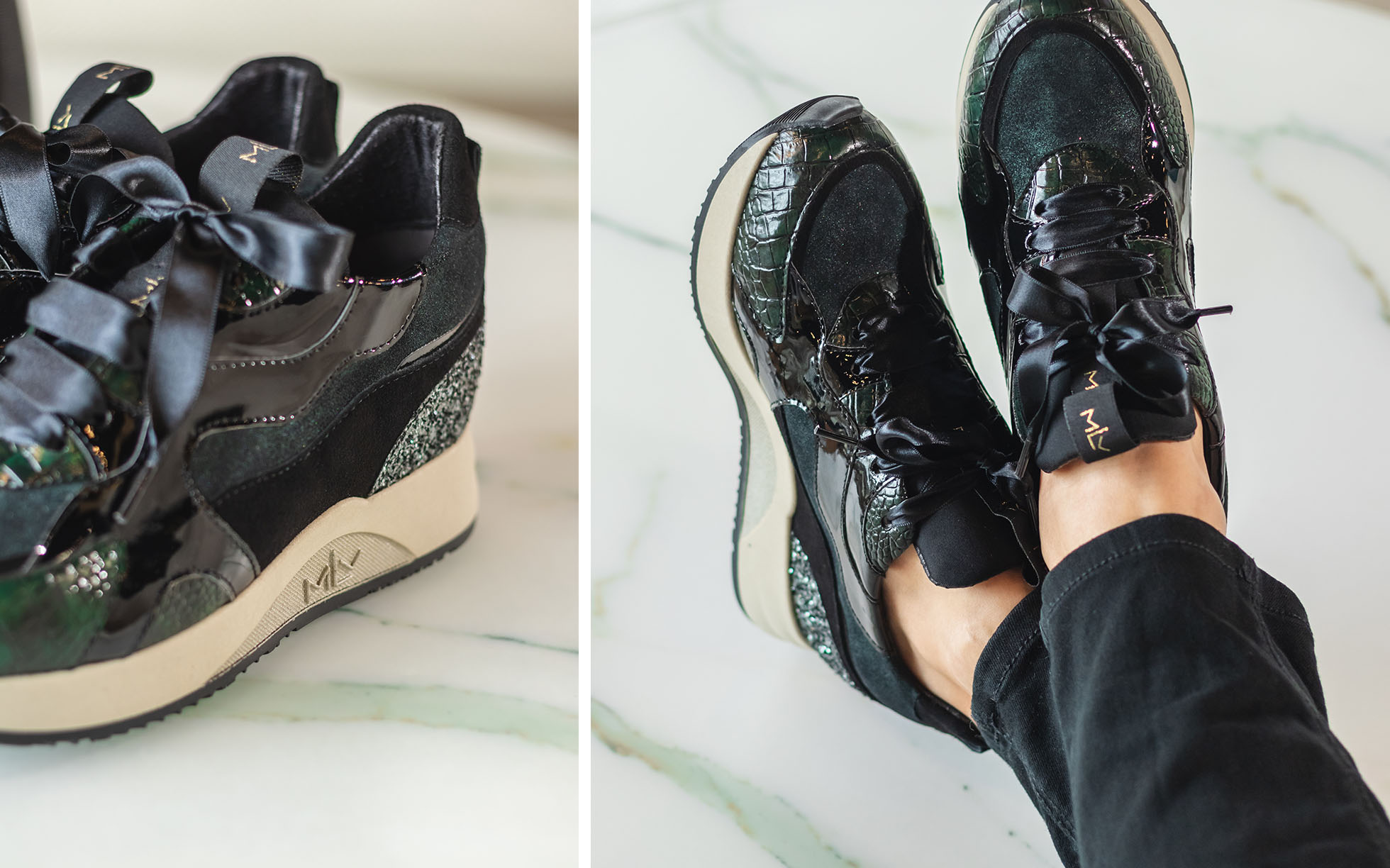 In the meantime, you can find some models from the new collection in a store near you, find out where here: