We can already feel that the most magical time of the year is approaching.

There's very little time left for Christmas and we're all already thinking about the decoration, the family together at the table with the delicacies and sweets so characteristic of this date, and of course the exchange of gifts too.

We shouldn't underestimate the significance of offering a gift. It is perfectly obvious how special we are to the person when they take the care to find out and offer exactly the gift we wanted, but did not think we would receive. Offering a pair of Portuguese shoes can be very rewarding for the person who receives them, and the tendency is to immediately wish to try the gift on.

Keeping in mind the approach of this important season, the MLV Shoes team presents you: 8 Suggestions for Christmas gift!
Ariana Sneakers
The Ariana sneakers for women are cheerful, colourful and entered the scope of the MLV Shoes collection with the intention of presenting a disruptive novelty. Escaping the classic and the glamour that characterizes the brand, these sneakers are ideal for those who want to be seen with a bold, active, youthful look that transmits a high spirits. For these reasons, this is the perfect gift for those with this kind of spirit and personality.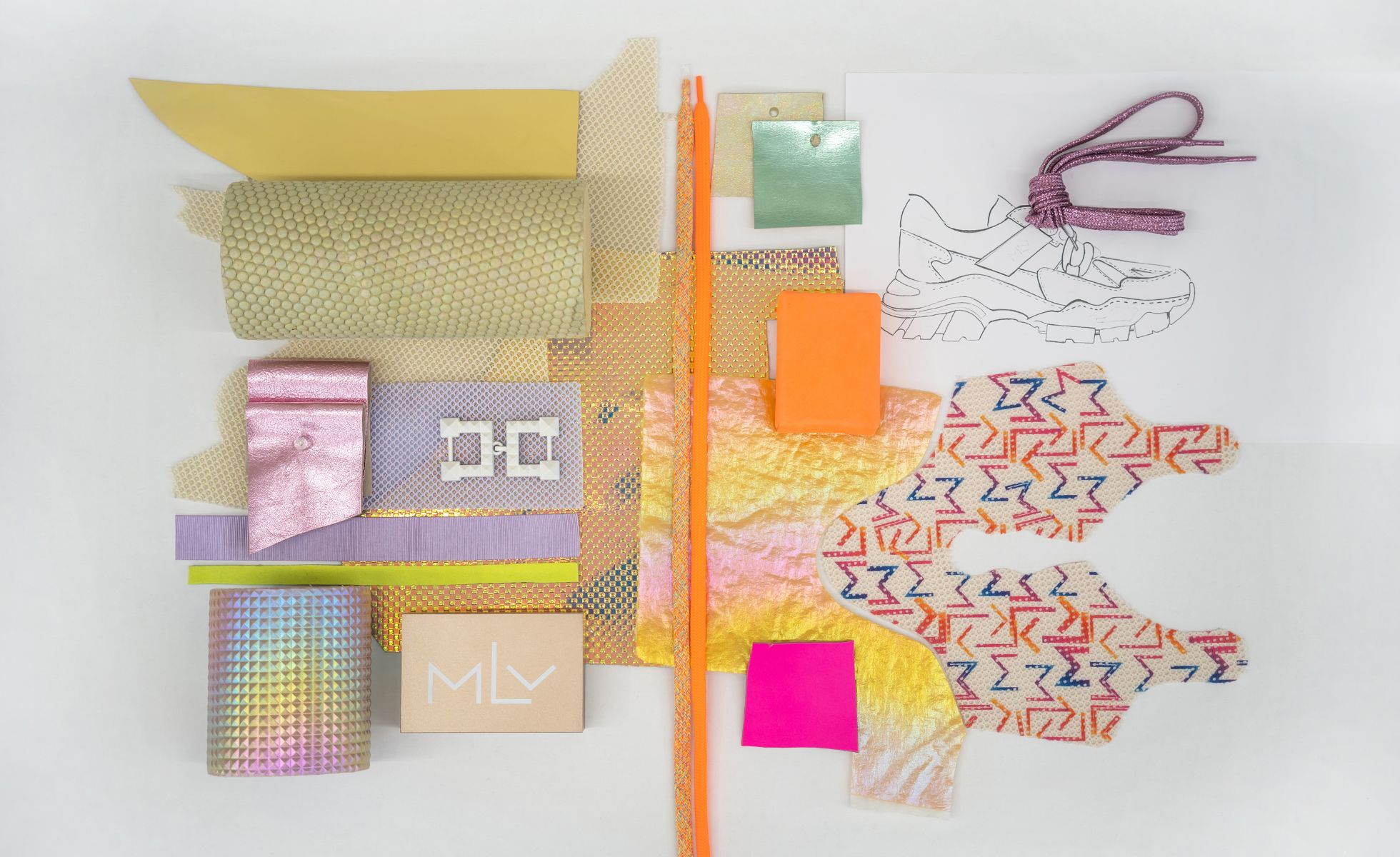 Flat Heel Ankle Boots
MLV's flat heel ankle boots are ideal for women that are taller, although they also look good on shorter women. Comfortable, made from top-quality leather, aniline lining and a comfort insole that will mitigate much of your day-to-day fatigue. From the simplest to the most elaborate, they are all stylish with the perfect balance between practicality and sophistication. If you're reading this description and a person springs to mind, then chances are this is the perfect gift for that person.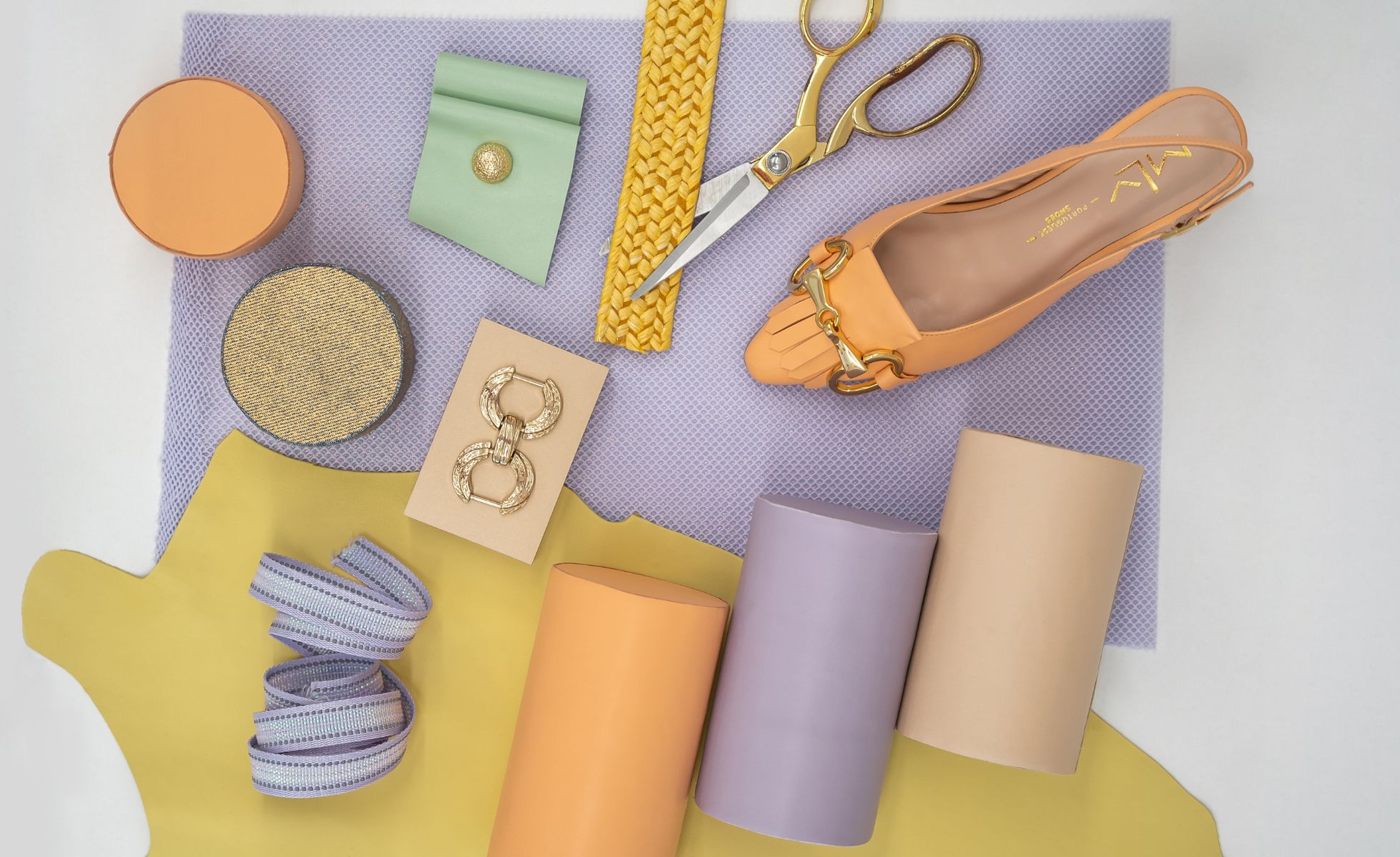 Medium Heel Ankle Boots
With the same attention to detail and features of high quality and comfort, the medium heeled ankle boots from MLV Shoes, offer the bonus of that extra height we desire. Ideal for women of medium height that look for quality footwear, out of the ordinary, but not too bold, because they need a versatile piece that is suitable for both casual and professional environments. Do you know someone like that who is deserving of your gift?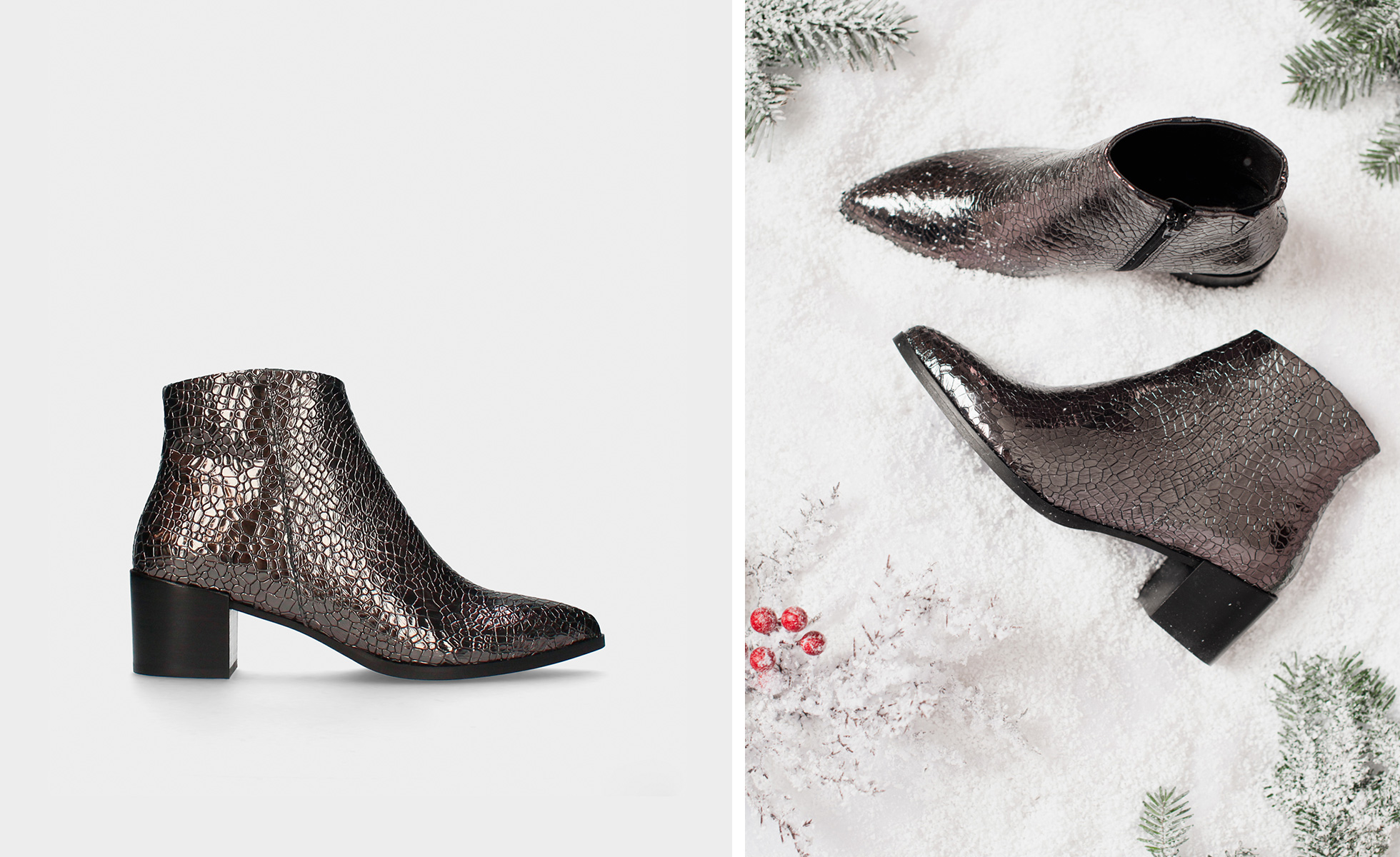 High Heel Ankle Boots
High-heeled ankle boots will be more indicated for women of short stature, those for whom a few extra centimetres will help them feel more confident. The brand's image is very present in this type of ankle boots, as they are made by combining aesthetics, comfort and unique details that make them break away from monotony. The woman that wears these ankle boots wants her look to convey a strong statement of her personality and, therefore, favours elegance and balance throughout her look, without ever giving up comfort.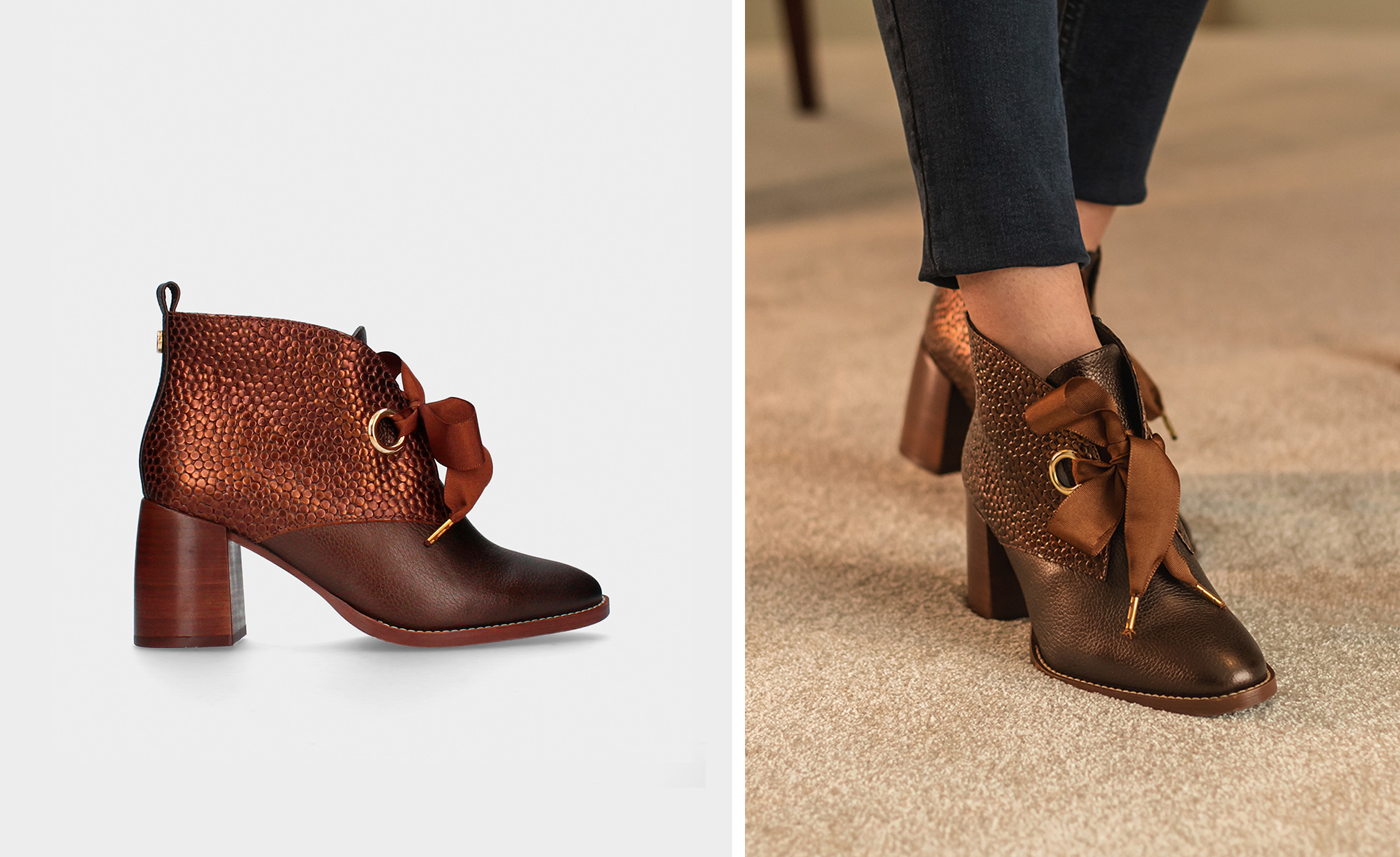 Combat Boots
Combat boots, or military style boots, are a huge trend. The woman who wears this type of boot is primarily a woman who seeks to be fashionable and wants a disruptive piece that is the highlight of her entire look. She will most likely be a younger woman who will adopt this irreverent style. Keep that in mind when you are thinking about offering combat boots.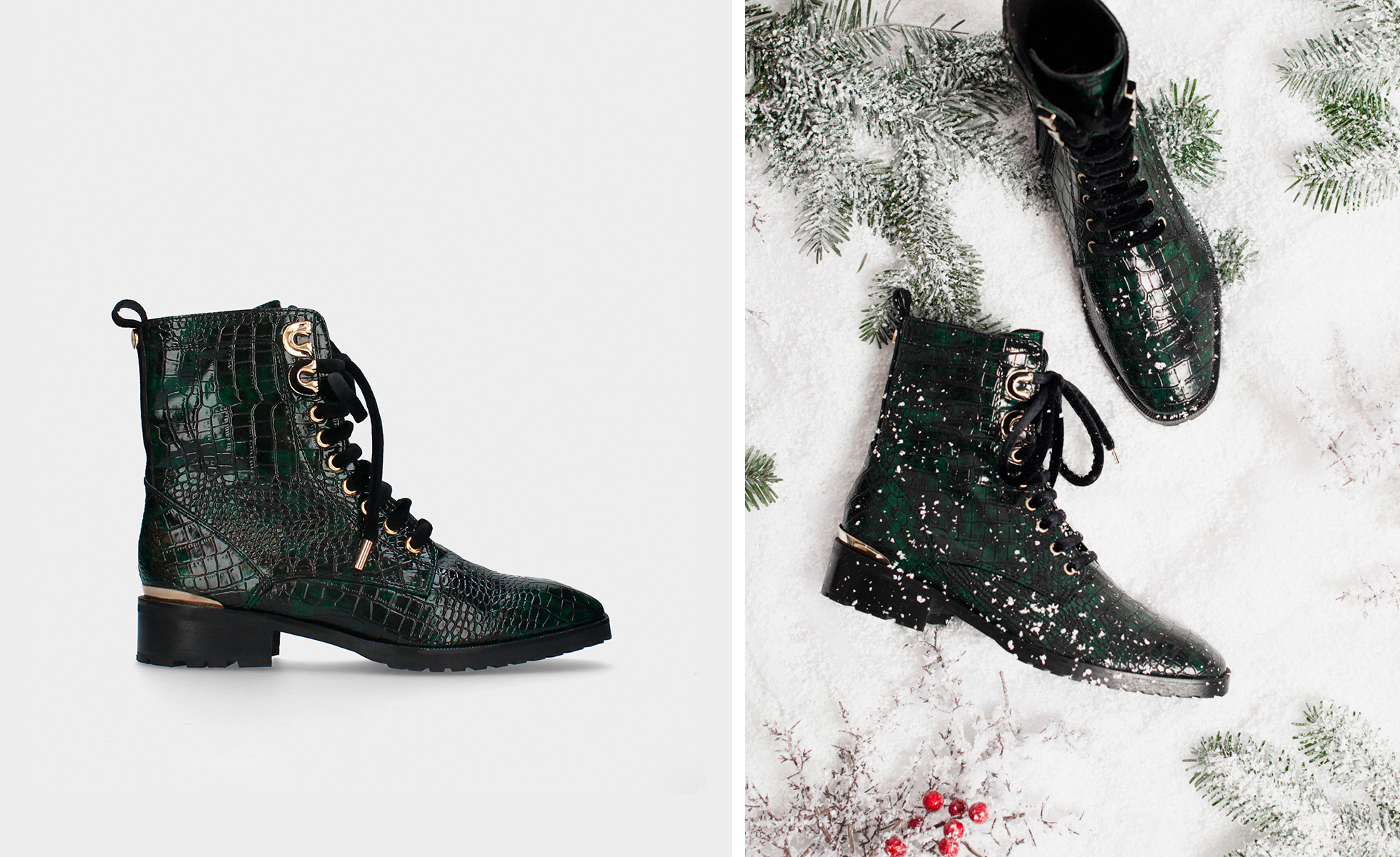 Flat Heel Shoes
Flat heeled shoes are the ones that never compromise. Practical for day-to-day use, in the streets, in a shopping mall, at work or even in a more formal event. If the person to whom you want to offer a Christmas gift has the habit of wearing flat shoes, seriously consider this gift. It will certainly be something they will wear in many, many occasions. We become so pleased when we see that the person uses and appreciates our gift...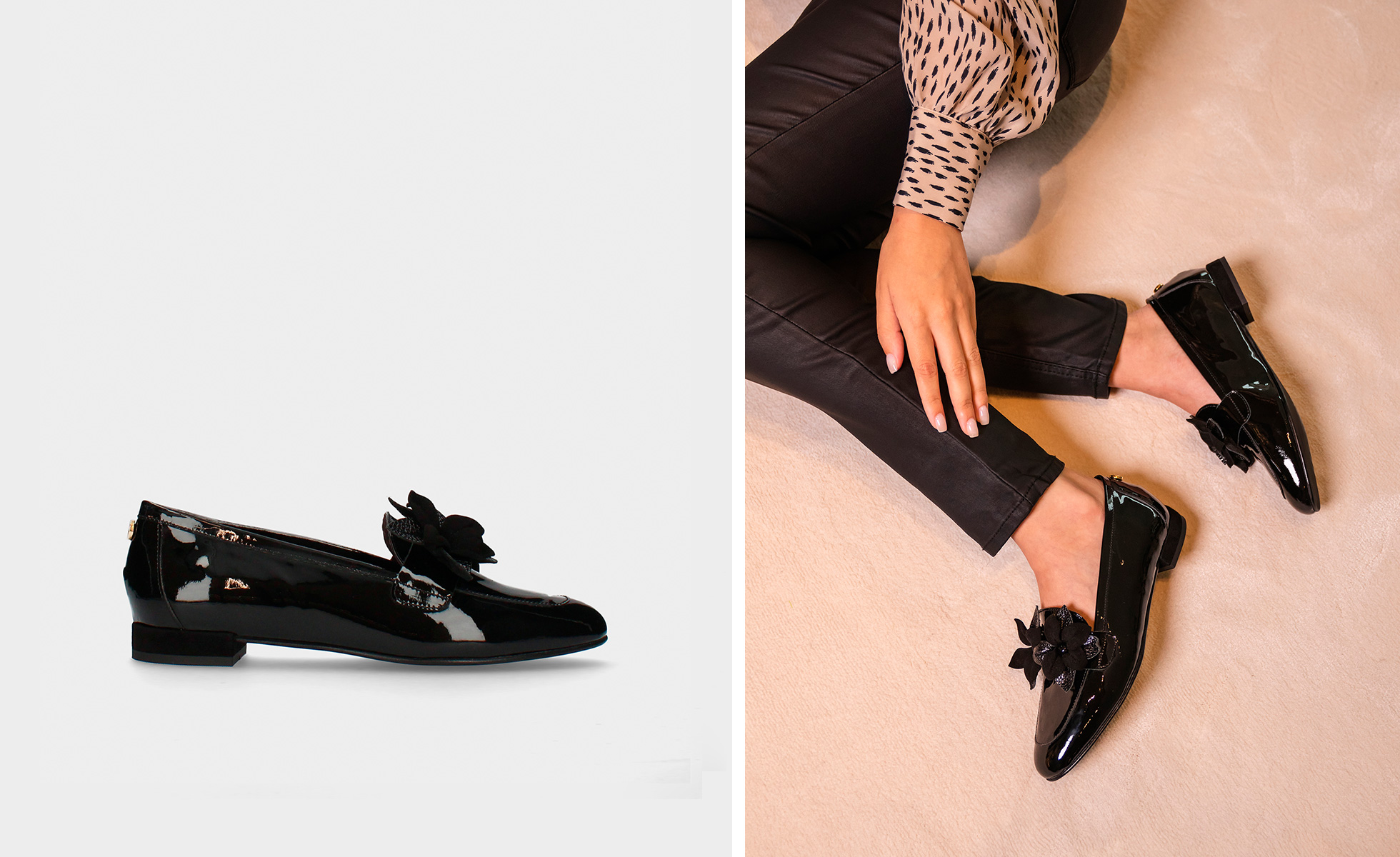 Inner Wedge Alice Sneakers
The inner wedge Alice sneakers are the most sought after by MLV customers. For this reason, if the person you are planning to gift at Christmas is a customer of the brand, this may probably be the "no brainer" choice. Just try to find out what their favourite colour is and if the person prefers more discreet models or models with embellishments. This will be important when it comes time to choosing the gift!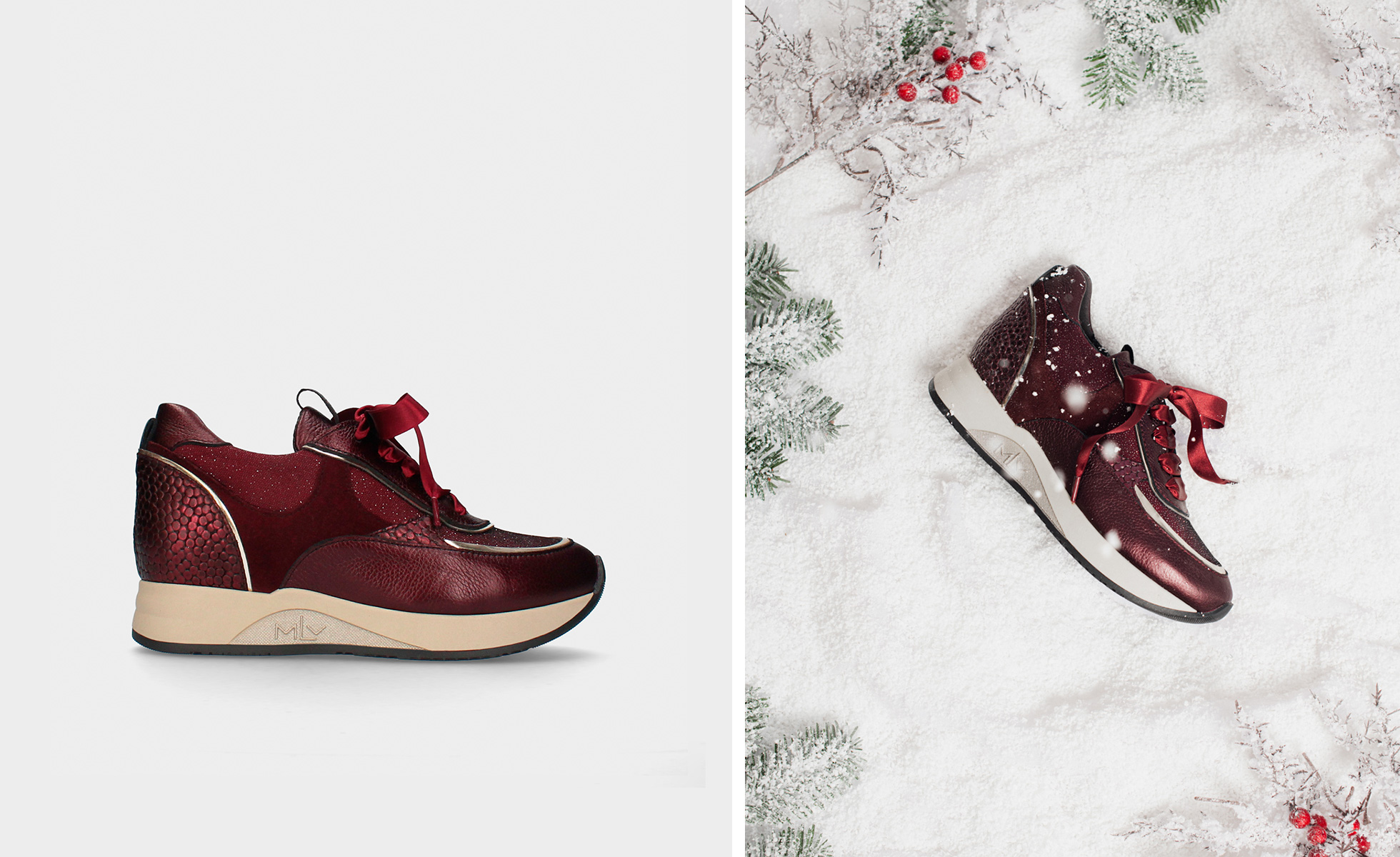 Over-the-Knee Boots
Over-the-knee boots are ideal for women looking for a piece that highlights the sensuality of their character and the contours of their body. They are suitable for elegant, slimmer legged women with a timeless style that doesn't compromise on following the latest fashion trends too much.
We have many more gift suggestions for this Christmas, but we believe the essentials are here. You can always browse the entire collection in our online shop or contact our Customer Support to assist you in choosing the perfect gift for that very special person you love so much.


MLV Shoes wants to always be your favorite brand of Portuguese shoes, combining style and comfort, always ensuring the quality that is characteristic of the Portuguese footwear.


MLV Shoes - Walk With Grace